Which is the best dehumidifier for 5×5 grow tent? This is a relatively common question that troubles many people. However, there is no need to worry, as you'll get the answer to all your questions in this article.
We will be detailing the important factors to consider, the different types available, and our top picks. Let's get into it!
An Insight Into Dehumidifier for Grow Tent
A dehumidifier is critical for grow tents for the following reasons:
Like an air conditioner control and maintain humidity at a certain level.
Preventing fungal diseases and crop damage.
Improvement of air circulation in the grow room.
Protects against condensation on surfaces.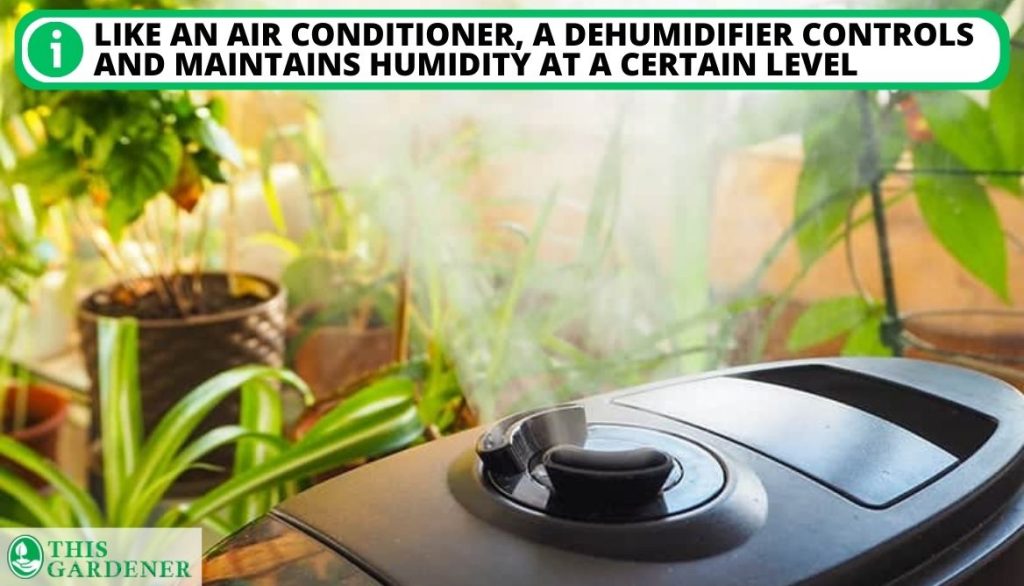 Our Top Choices for The Best Dehumidifiers for 5×5 Grow Tents
We concluded that the following are the best picks. This was done by examining some factors such as dehumidifying capacity and special features. Take a look:
The Vivosun mini dehumidifier has a high-quality compressor and removes up to 10 Liters of moisture each day. The child lock feature prevents unintentional operation by children or pets. The unit's two-speed levels and three dehumidification modes provide you with the flexibility to meet your specific demands.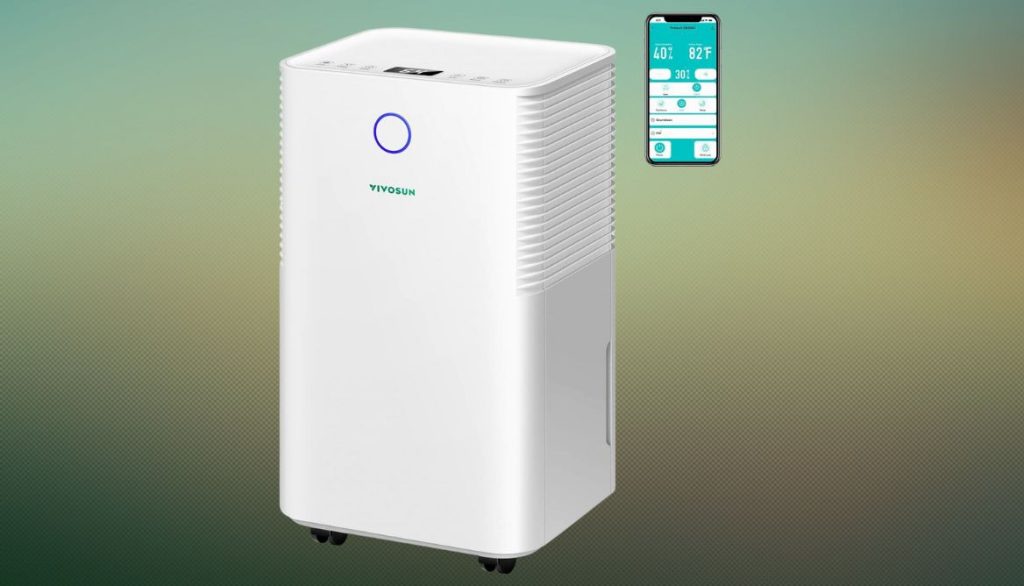 Specs of VIVOSUN Mini Energy Efficient Dehumidifier
Pros
The automatic shut-off feature alerts the user when the tank is full
The LED colors alert the user if humidity levels are higher or lower than preferred
Quiet operation makes it suitable for nighttime
Ultra-portable design
Affordable pricing
Cons
There is no humidistat in the mini dehumidifier
This mid-sized dehumidifier is ideal for clearing out fungus from rooms up to 2,200 cubic feet in size by removing excess moisture and dust from the air. When it reaches its maximum capacity, it automatically switches off. It is also really quiet and won't hinder you while you're sleeping.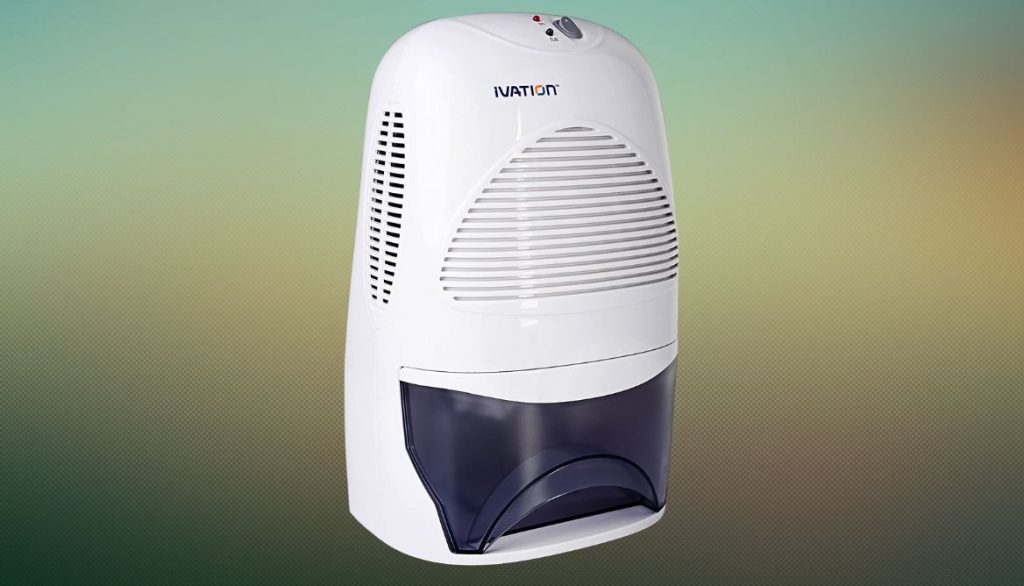 Specs of Ivation IVADM35
Pros
It has a good portable design
Great humidity controller
It's simple to drain the water tank
It shuts off when the water tank capacity is full
Cons
You can't clean the reservoir
In a space up to 4500 square feet in size, the Keystone 50-pint dehumidifier removes up to 23.6 liters of moisture from the air daily.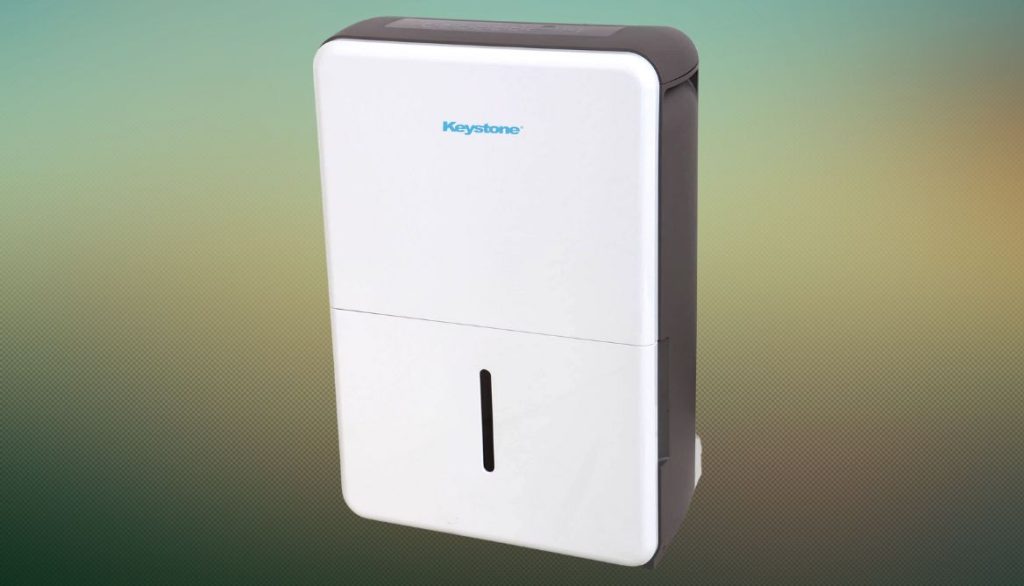 There are few highlights of this product:
The electronic controls and LED display
24-hour timer
See-through water level indicator
Full bucket alarm with automatic shutdown
Specs of Keystone 50 Pint
Pros
It has a sleek design
It performs at a high level of efficiency
Its dehumidifying capacity is very impressive
The full bucket alarm is a great feature to prevent overflow of the tank
Its continuous draining feature allows for uninterrupted moisture removal using a drain hose
Cons
Poor build quality as units reported to not last long
This electricity Star-approved dehumidifier rapidly and efficiently removes excess moisture from medium to large spaces with low electricity usage. Turbo mode boosts the fan's speed for even more effective dehumidification.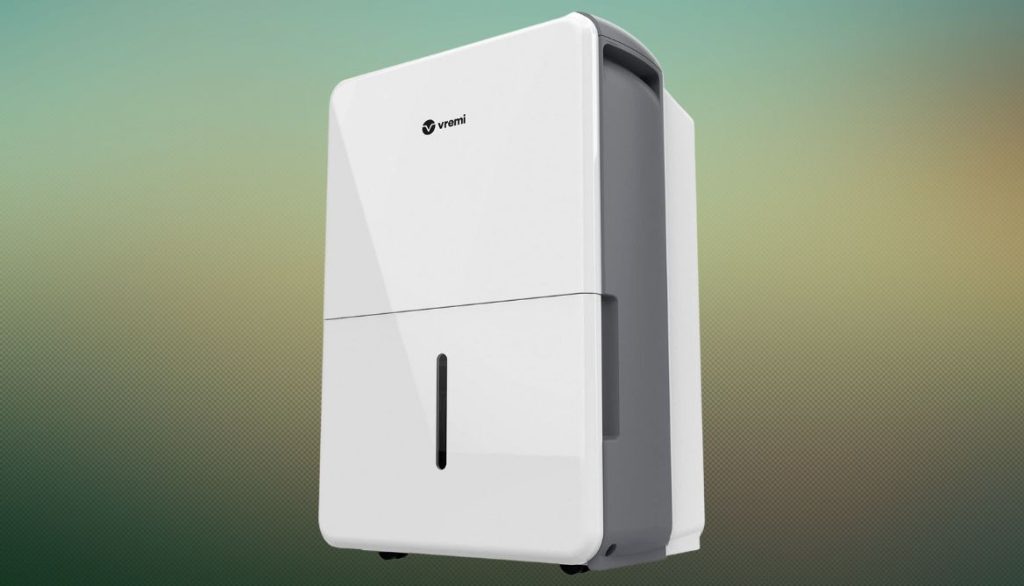 To make you feel more at ease, this device efficiently lowers humidity and keeps the air at a constant degree of dryness.
Specs of Vremi 22 Pint
Pros
Large dehumidifying capacity
A simple filter that has to be cleaned once a month
Turbo mode boosts dehumidifying speed
Can run for 24 hours continuously and shuts off automatically
Cons
It is very loud when operating in turbo mode
How Humidifiers Are Tested?
Here's what we did:
We tested the dehumidifiers' ability to remove moisture in 80° to 85° F, 90% humidity conditions in small to medium-sized grow tents.
We were able to test each item numerous times in a short amount of time since we kept the tent size limited.
Secondly, we were able to recreate extreme humidity issues by using tents of a smaller size.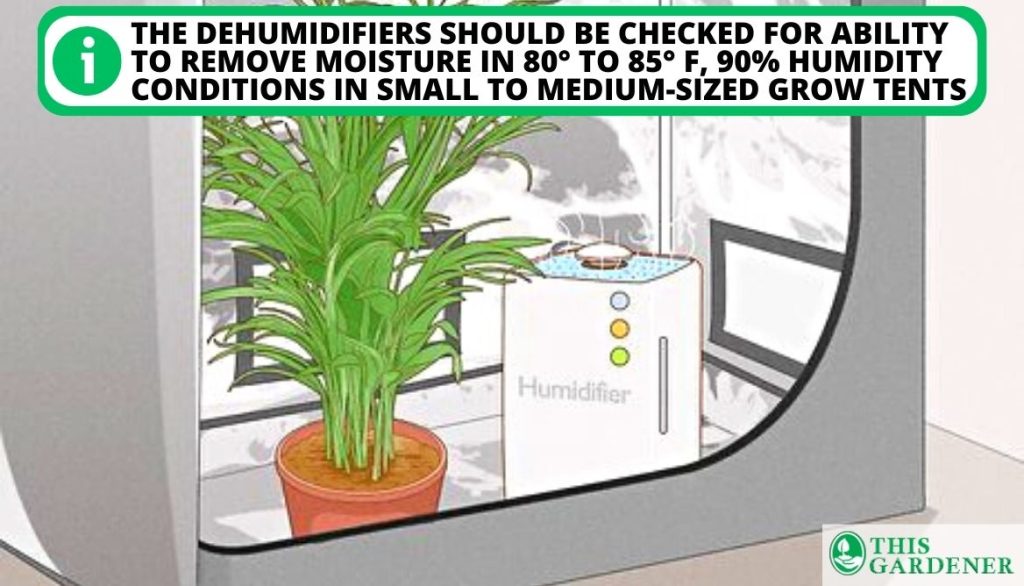 Best Grow Room Dehumidifier: Important Considerations!
The effectiveness of your grow tent dehumidifier in removing too much moisture from the air is crucial. Also important is how well it complements your grow room ventilation system.
Let's look at the most important factors:
Size of Grow Tents
It's important to think about dimensions of the grow room while selecting a dehumidifier.
A powerful dehumidifier may be overkill for a tiny area with a few plants, but it does the job well.
A small dehumidifier will lead to bud rot.
However, if your space is significantly bigger, you'll need a bigger dehumidifier to maintain acceptable humidity levels.
Larger dehumidifiers may be bulkier, but they are more efficient and require less frequent tank emptying.
So it is important to bet a correct size dehumidifier.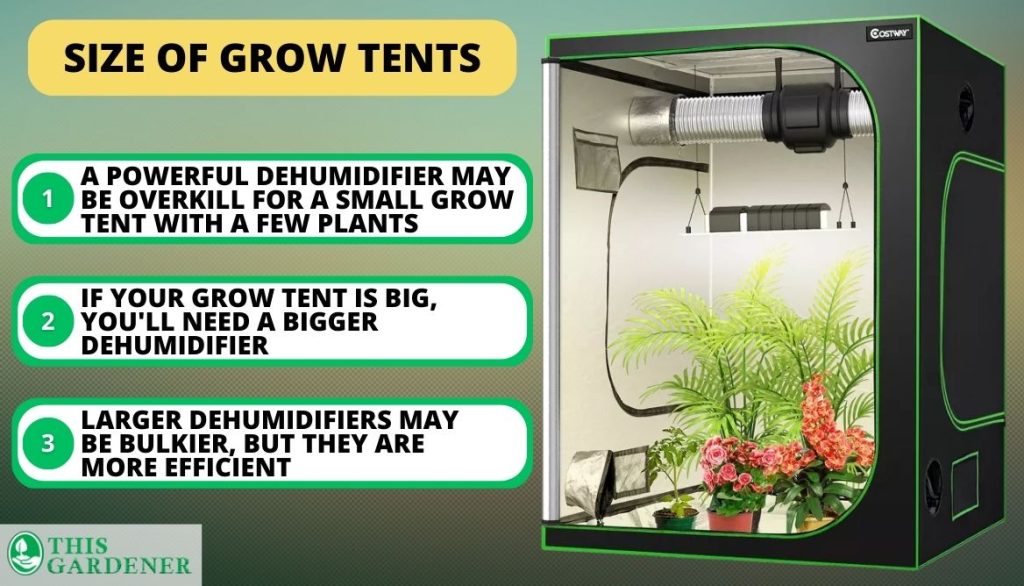 Ease of Use
Purchasing grow tent dehumidifiers is just half the battle; doing so with straightforward controls completes the other half. These conveniences streamline and automate the usage of the device.
You may choose between a very dry and a just-dry environment in your tent with the help of digital controls.
One with digital controls may be adjusted to meet the specific requirements of your grow rooms and fully automatize the process.
Automatic Restart
It's a vital thing to consider:
When a power loss occurs, dehumidifiers can immediately resume with the aid of this function.
You may avoid stressing over the humidity in your grow tent in the event of a blackout by purchasing a dehumidifier with this function.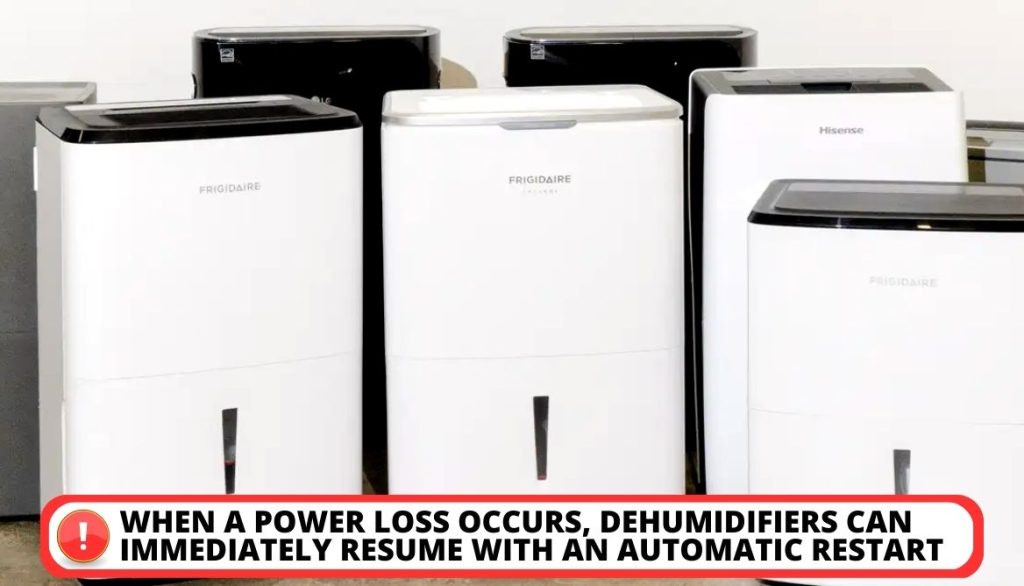 Hose Connection
It is required if you do not wish to drain the water gathered by the dehumidifier.
You may save the hassle of emptying a collection tank by connecting it directly to an outside drain.
In other words, if anyone wants to use a dehumidifier, they'll need to choose one that has a hose connection already installed.
You should check its packaging to see if the hose drainage system attachment is included, or else buy it separately.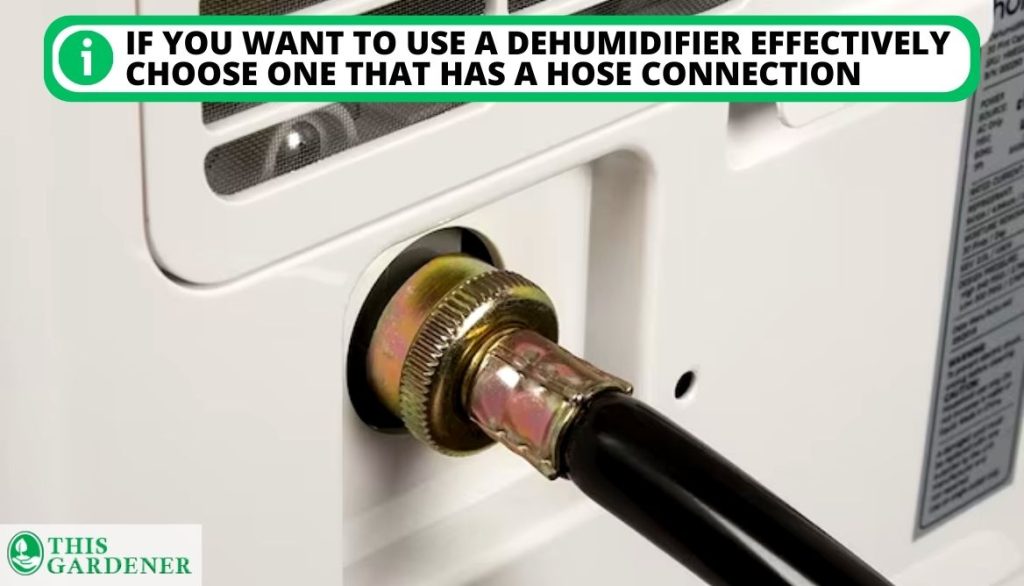 Internal Humidistat
Here's what you need to know:
A grow tent's humidity level may be monitored with a humidistat, which can then be used to fine-tune the dehumidifier's output.
This will allow the dehumidifier to monitor humidity and regulate its output using that humidistat.
Air Filter
Air filter is used in the vast majority of dehumidifiers. It remove contaminants from the air and also protect the internal components of the device from damage.
The filters in some models need to be changed every few weeks, while in others it's just every few months.
A washable air filter is a plus as it can increase the time before you need to purchase a new one.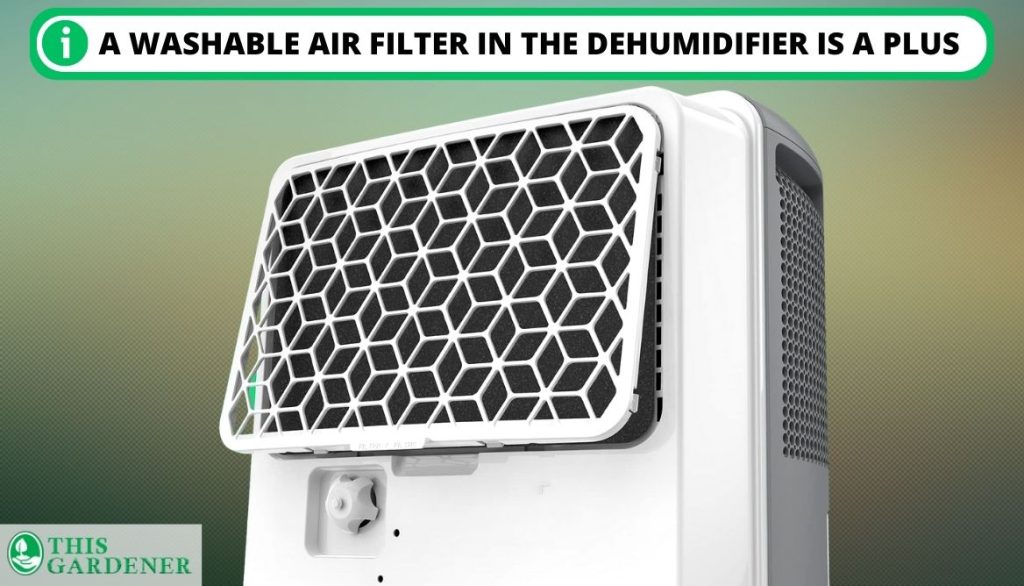 Common Relative Humidity Signs
Some plants require a high humidity level than normal. However, too much humid air can be detrimental to growing plants healthy. This can lead to:
Plants getting ruined by mold.
Overly soggy foliage.
Younger plants underdevelop and thus, grow slowly.
Grow tent gets a musty odor.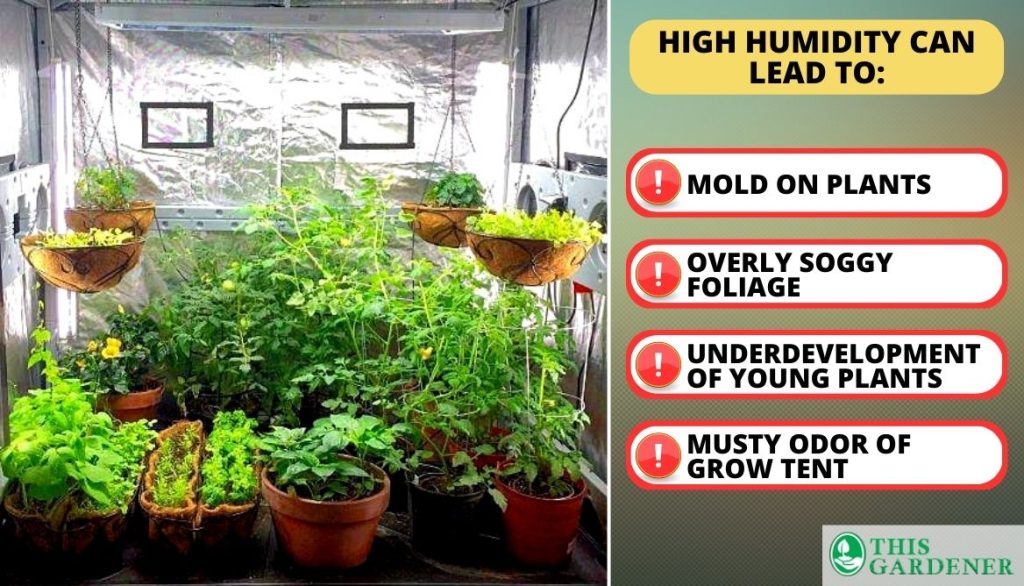 These problems are combated by dehumidifiers. You will need to see how many dehumidifiers you require according to the size of your grow tent to maintain optimal humidity levels.
For more details, check out this video.
3 Must-Know Types of Grow Tent Dehumidifiers
These machines come in different types and operate differently as well. Some will be better suited for grow tents than others. This is why it is important to know the types so you can choose the correct appliance for your grow tent.
Compressor-Based Dehumidifiers
These function much like a standard refrigerator.
Air is sucked up and forced through extremely cold coils, creating condensation that eventually drains into a storage tank.
These are the most effective humidifiers because of their huge water collection capacity.
The device is adaptable and efficient in removing moisture from the air in regions of different sizes and relative humidity.
Sometimes they're too noisy and their efficiency drops as the weather gets cold.
The daily dehumidification capacity of these machines ranges from 10 to 25 liters.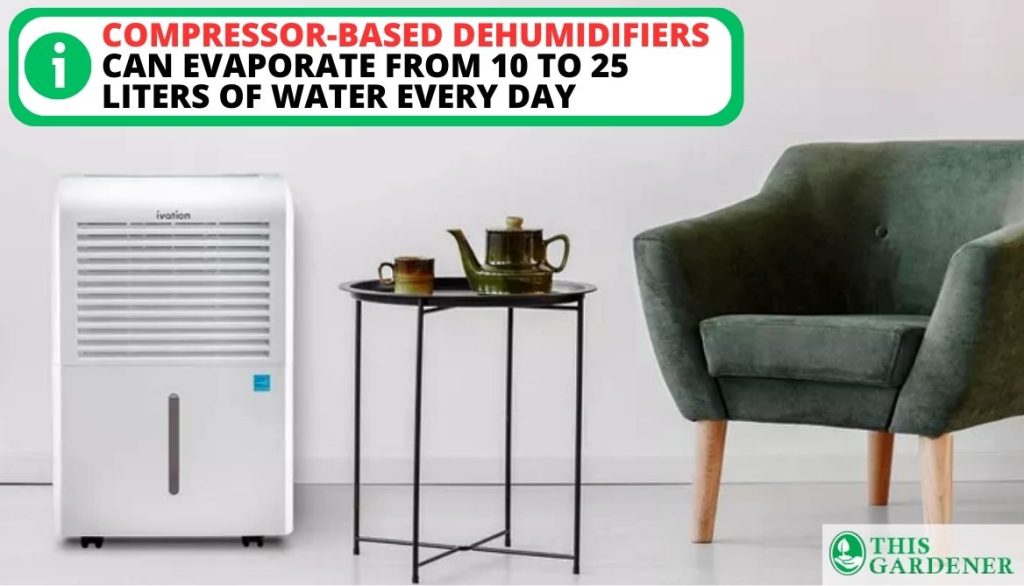 Thermoelectric Dehumidifiers
The Peltier units in this sort of dehumidifier condense the atmosphere and the resulting water drops into the collection tank. These are:
Far more cost-effective and quieter.
More energy-efficient than the other two options.
They are practically maintenance-free.
Their portability and small weight are further benefits.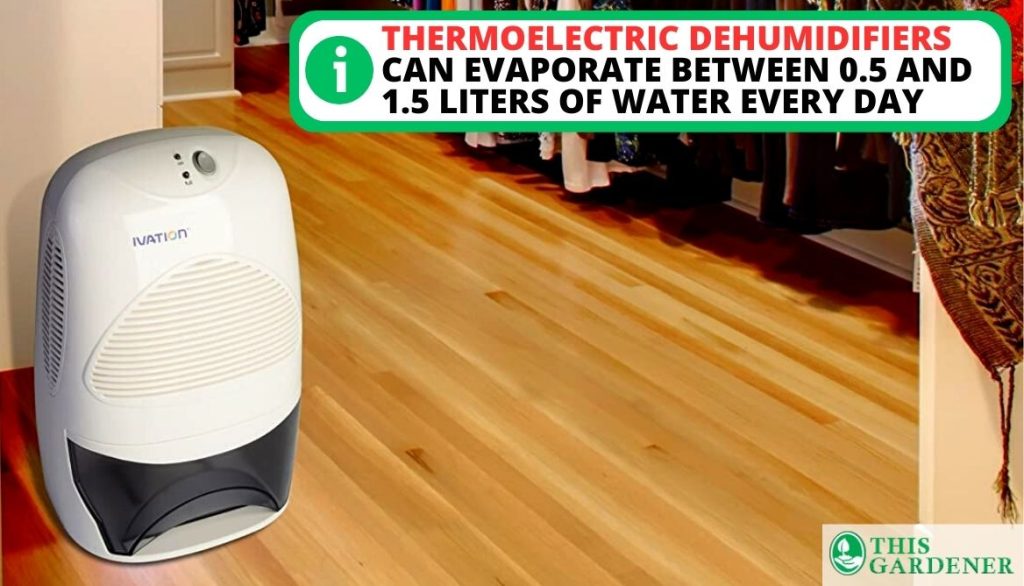 The main drawback is that they won't work in a big grow tent. These are risk-free to use because of how quiet they are. Although they don't have a very high moisture removal rate, they are reasonably priced. These may evaporate between 0.5 and 1.5 liters of water every day.
Desiccant Dehumidifiers
Desiccant technology is used in these dehumidifiers. Here's what they are capable of:
Work just as well in cooler temperatures.
Not every energy efficient.
These are expensive as it is still a developing technology.
Optimal conditions for use are low-temperature grow rooms.
In comparison to compressors, they tend to be smaller, lighter, and quieter.
Come with a water tank that is between 7 and 12 liters.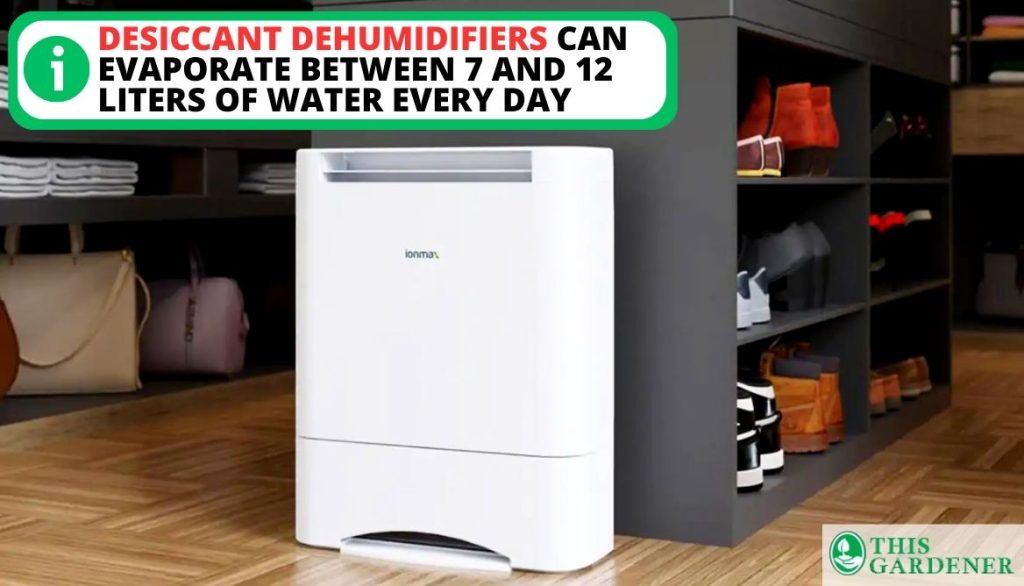 Our Recommendation
After going over many factors, we concluded that the best dehumidifier for grow tent in our opinion is the Vivosun Mini.
VIVOSUN Mini Dehumidifier
It has a great dehumidifying capacity of 10 liters per day.
Being very efficient at just 140 W.
Has special features like an automatic shut-off and an LED display.
Allow you to gain the best results for your grow tent while also making it easier.
FAQ
How big of a dehumidifier do I need for a grow tent?
This depends on your grow tent size. If you have a grow tent larger than 5×5 then a machine capable of removing 20 liters of water is preferred. For a small space, anything between 5-10 liters is good.
What temperature should a 5×5 grow tent be?
Temperatures between 70 and 80 degrees Fahrenheit are perfect.
Should you put a dehumidifier in a grow tent?
Yes, in more moist climates a dehumidifier is essential for healthy plant growth.
What's the best dehumidifier for a grow room?
The best dehumidifier for a grow room depends on its size, but the Vivosun mini will do the job for most indoor rooms.
Do plants like water from a dehumidifier?
Indeed! Water from a dehumidifier is safe for plants.
Conclusion
Dehumidifiers are very important in cultivation as they create a suitable humidity level and remove extra moisture from your growing room. So it is essential to choose the correct one by tank capacity, power, and user-friendly features.
All of the products that we mentioned are some of the best. We hope that this guide has helped you in choosing the right device for your specific needs.
Which product did you like the most and Why? Let us know in the comments.