Snowfall season is here, sparking an increase in snow shoveling and demand for snow blowers. A snow blower is necessary, but which brand is worth your trust and money between Honda Vs Toro Snowblower?
When briefly surveying the market, both brands come to the top. Honda is a worldwide renowned name in snow blowers' engines and other vehicles, while Toro focuses and specializes in manufacturing snow blowers.
Let's go through each brand's top-performing models, their specs, pros, and cons to determine which produces better snow blowers and both brands' strengths and weaknesses to determine which one should be purchased.
Which Is Better Honda Or Toro Snowblower: Quick Answer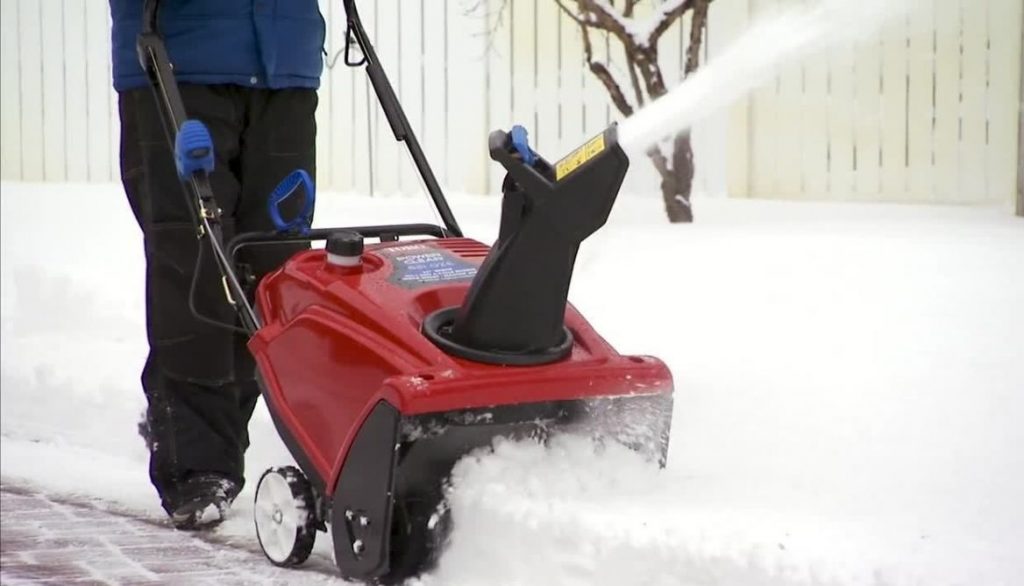 It heavily depends upon your personal preference but having done the research and keeping the majority of customers in mind.
Toro snowblowers have a slight edge over Honda snowblowers. Their snowblowers, such as Power Max 824 OE and Power Clear 721 QZE come to the top.
Toro's single-stage snow blowers are easily storable, usable, and pocket-friendly; meanwhile, the two-stage units' anti-clogging system, stick chute control, and commercial-grade auger gearbox are what makes Toro blowers customers' favorite.
Although Toro's best snow blowers are tire-based, not track-based. Honda has better offerings in track-based snowblowers
Snow Blower Feature Comparison
Toro Power Max

824 OE 24 inch

Honda GS190,

4-stroke, OHC,

single-cylinder

Toro Premium

212cc OHV

4-cycle

252cc Toro

Premium 4-cycle

OHV

SAE 5W30 API

service

classification SJ

Self-Propelled

Power Propel

Self-propelled,

Hydrostatic drive

system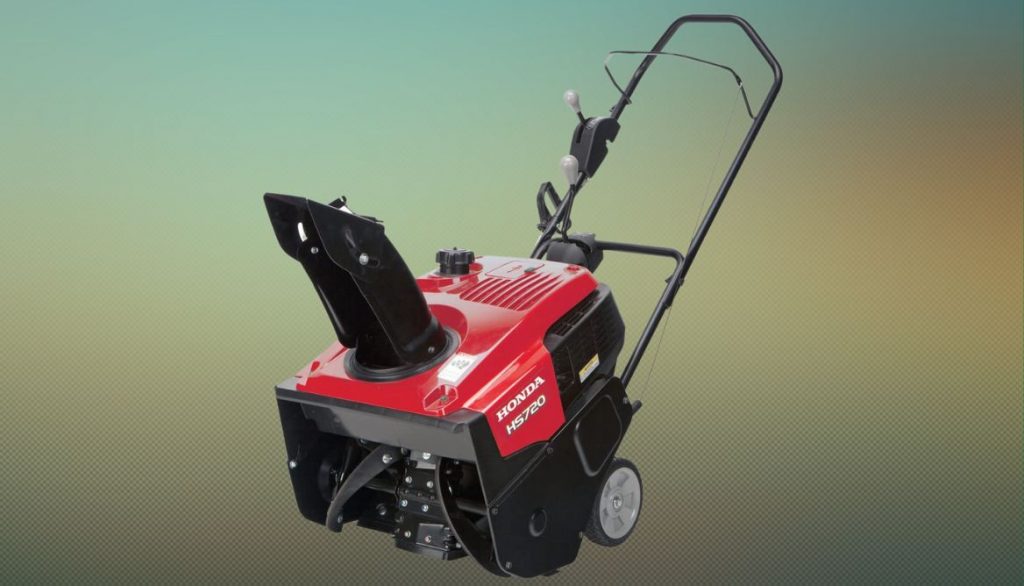 Honda HS720 is a single-stage snow blower. It can clear 50 tons/hr of snow and its shoot distance is up to 33 feet. It can suck up 20 inches wide and 12 inches deep snow.
Its chute is made of steel resisting it from rusting and it can be rotated up to 220° with a manual lever. It has an attachable shorter chute control handle for usage in confined space such as walls or fences.
Honda HS720 has a foldable handle for easy storage. Its buttons are designed to be used with heavy gloves for user ease.
Specs
Gas Powered Single Stage Snow Blower.
Honda GS190, 4-stroke, single-cylinder, light weighted, overhead camshaft engine.
1.1 Litre fuel capacity.
Equipped with tires.
Whopping 33 feet throw snow distance.
Recoil Starter
1 hour operation time per liter.
Auger assisted drive.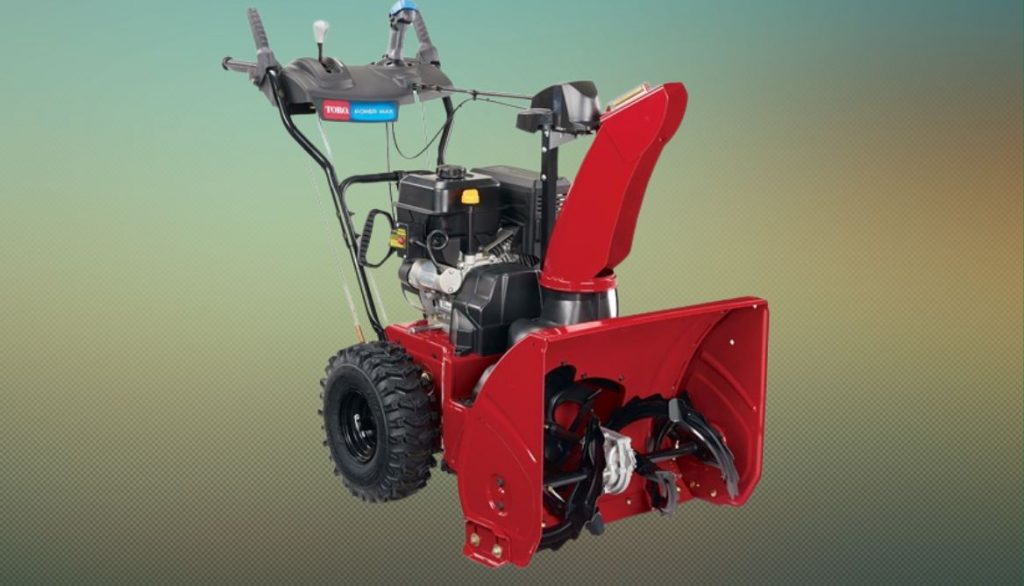 HSS928AT/HSS928ATD Honda snowblower is a track-based, 2-stage snowblower. The dual tracks give a firm grip on the surface and give exceptional control of the machine.
It consists of a commercial-grade Honda GX270 OHV engine to take on the toughest, wet, and heavy snow. It is a 2-stage snow blower it throws snow up to a mighty 52 feet distance and cuts 28 inches of snow at once.
It comes with high-powered headlights making it usable even in the dark.
Specs
Electric start (ATD only)
Track Drive.
Hydrostatic drive system.
Thumb-operated auger height adjustment.
Remote electric Joystick for chute control.
High-powered LED light
Heavy-duty auger made for chewing/breaking stubborn ice.
52 feet distance throw.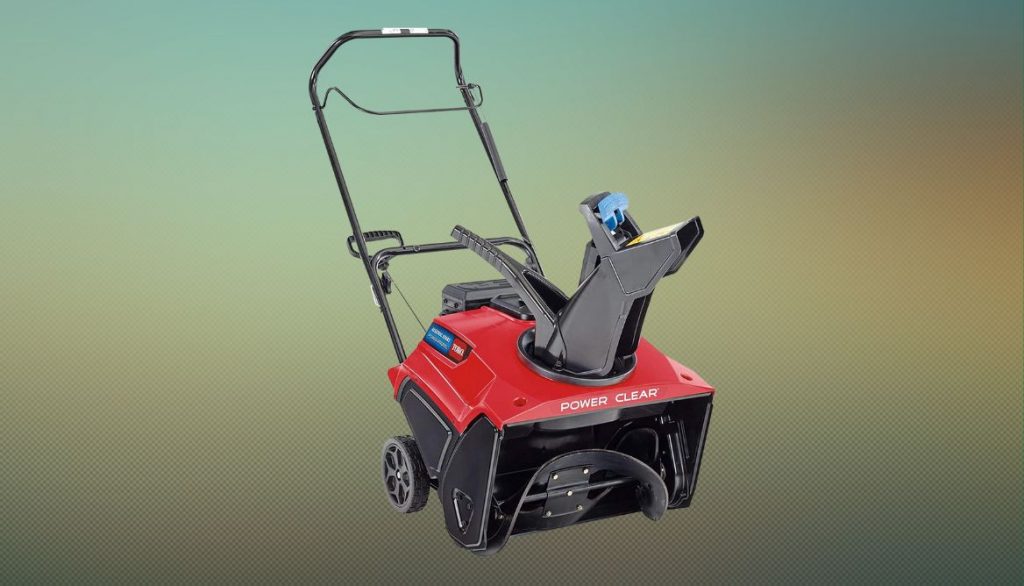 Toro Power Clear is a Gas-powered single-stage snow blower. It's known for its self-propelled power propeller and easy electric start. It is ideal for clearing a 9-car driveway, pavement, and slight slopes.
The special Power Curve feature is able to cut through a moderate to a large quantity of snow faster than products of a similar league, and the enhanced Quick Chute controls the direction of snow throw with 2 minor steps.
This blower can cut through 21 inches of snow and through up to 35 feet of distance. All of this is a significantly lower cost than the competitive product.
Specs
2-step quick chute control.
Self-Propelled Power Propel drive system.
Electric push button start.
Foldable chute and handle.
Power Curve Auger system curved rubber paddles
Equipped with a 212 cc engine.
Plastic chute.
Toro Power Max 824 OE 24 in. 252 cc Two-stage Gas Snow Blower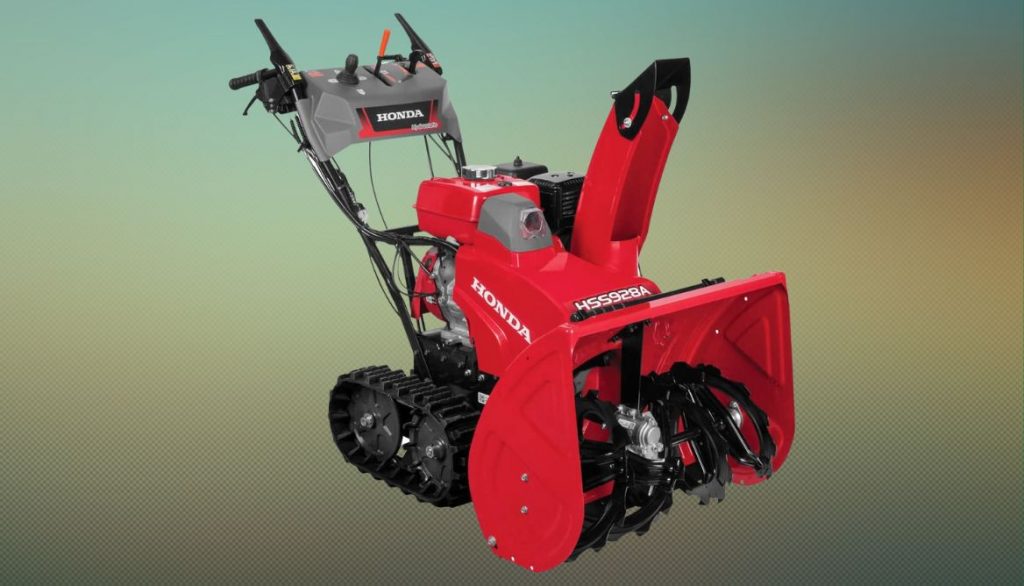 This 2-stage snow blower by Toro is equipped with 252cc Toro Premium OHV makes for a deadly combo against hardened ice. It can shoot snow up to 45 feet while gulping 24 inches wide.
The handle is good enough for one hand, so another hand is free for the chute's adjustment. It boosts Quick Stick which requires one motion to adjust the chute's direction.
Its special feature has to be an Anti-Clogging System that looks over snow intake to avoid excessive amounts, saving the chutes from clogging and ensuring excellent performance.
Specs
Large fuel capacity of 3 liters.
Anti-Clogging System.
Electric Start.
6 Forward and 2 backward speed control.
Steel-bodied housing, frame, deflector, and chute.
Hardened Gears.
Quick stick control.
Who Makes The Engines For Toro And Honda?
A great machine is judged by the engine it carries, and it is the same with snowblowers. Toro and Honda both have different takes on self-manufacturing or outsourcing. Let's have a look at both.
Honda Engine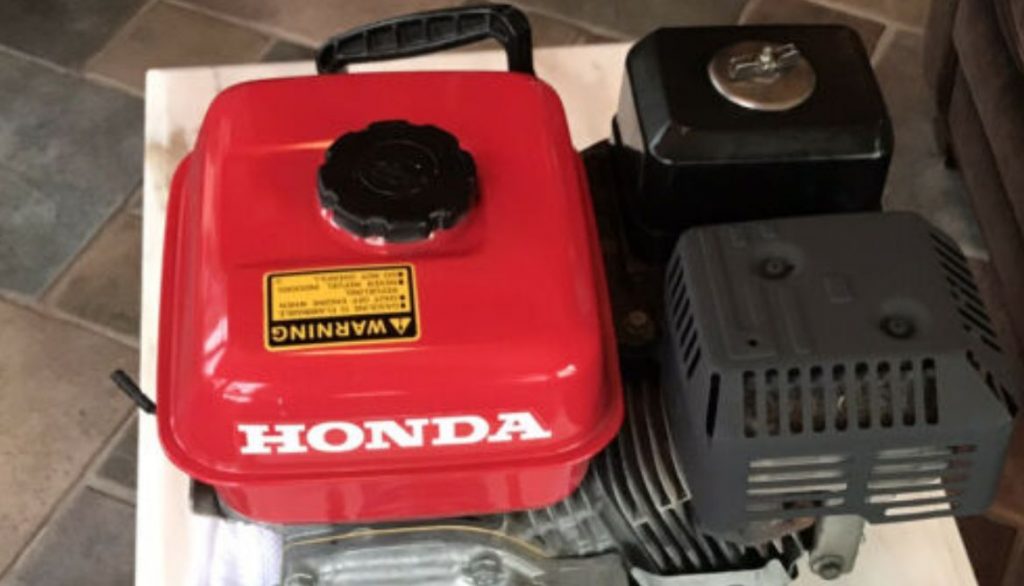 Honda Power Equipment Manufacturing LLC produces engines for Honda snow blowers.
Toro Engine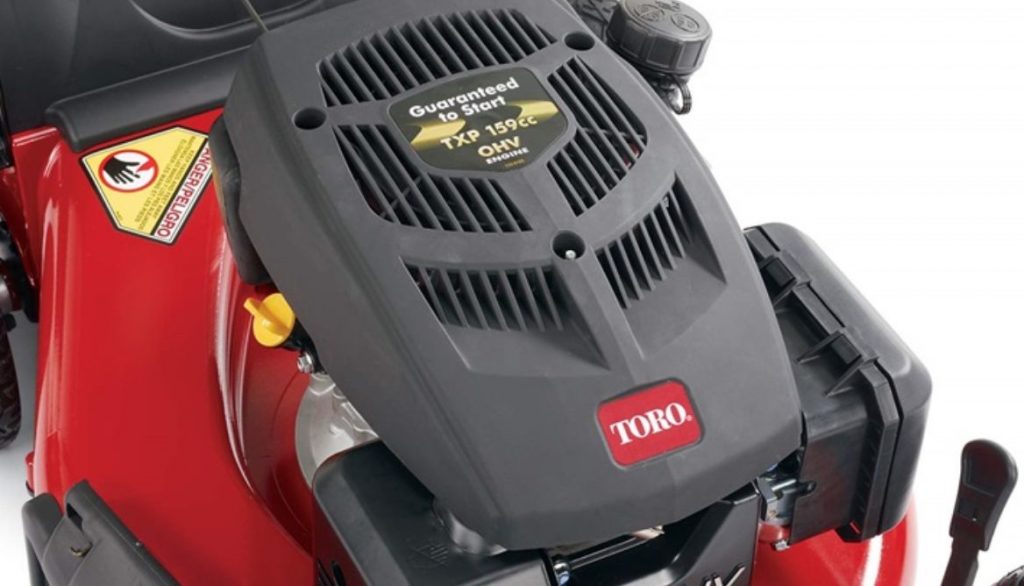 Toro snowblowers' are outsourced primarily to Loncin, which is a Chinese manufacturer. It also outsources some to Kawasaki, Briggs & Stratton, Kohler, and Honda.
Strong Points of Honda Snow blower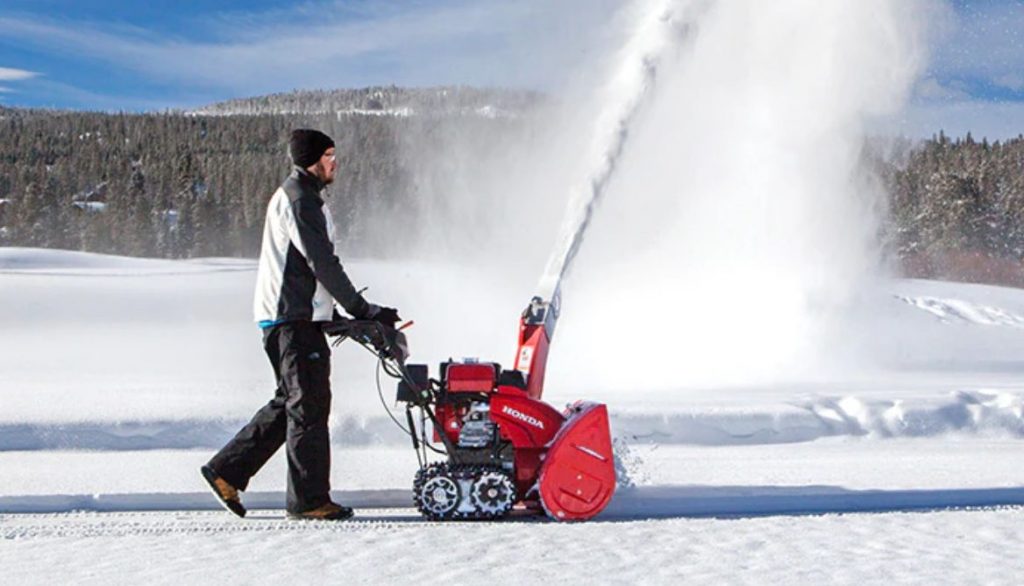 Honda snowblowers are all the rage in the market, and there are reasons for them to be.
So what is it with Honda engines and blowers that customers consider it a reliable brand and trust it with their money? Let's discuss this.
Reliability
This is a big one. Honda has established itself as one of the leading engine makers, automobile, and motorcycle manufacturers, producing powerful generators, lawnmowers, and snowblowers.
One might be skeptical or have never heard of Toro if buying a snowblower for the first time but with a honda snow blower, one can trust it because of a previous track record.
Options and Personalization
The Honda snowblower range is quite vast. People love the brand's offerings because Honda has put out many great machines with impressive features. These features are added or enhanced if one goes for the next model in the line.
The wide Honda blower range to pick and choose the model according to their requirement and budget.
Most Effective Chute
Snow blower's ultimate purpose is to blow snow well, and the blower's chute plays a vital role in its performance.
Honda's many models come with steel body chutes and can be easily maintained with a spray lubricant. This makes the snow slip out without facing friction, avoiding any clogs.
Eco-friendly
Honda produces engines that have low emissions and does not release a huge amount of carbon into the environment.
The customers much love this because one does not want to contribute to global warming while enjoying nature's gifts.
Weaknesses of Honda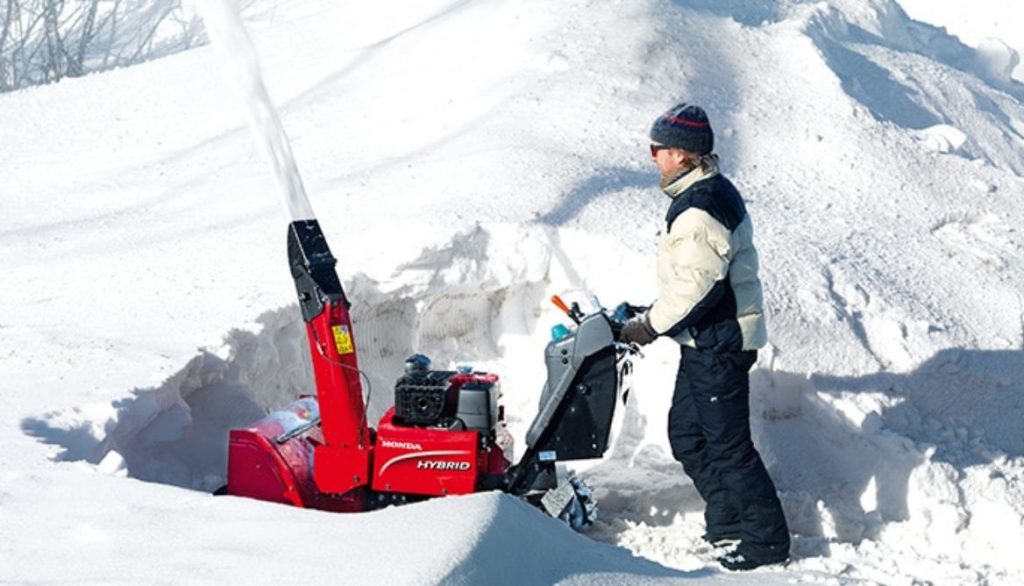 While there are strengths, there are weaknesses that give heat to the honda snow blower vs toro snowblower debate.
Let's look at the factors that are refraining buyers from choosing a honda blower.
Price
Snowblowers are already very pricey and not even a high-grade commercial honda engine can help when the budget is tight.
While Honda blowers do an excellent snow-blowing job they are usually slightly higher in cost. This difference in cost is a huge downer as one can get a similar specs machine for much less.
Strong Points of Toro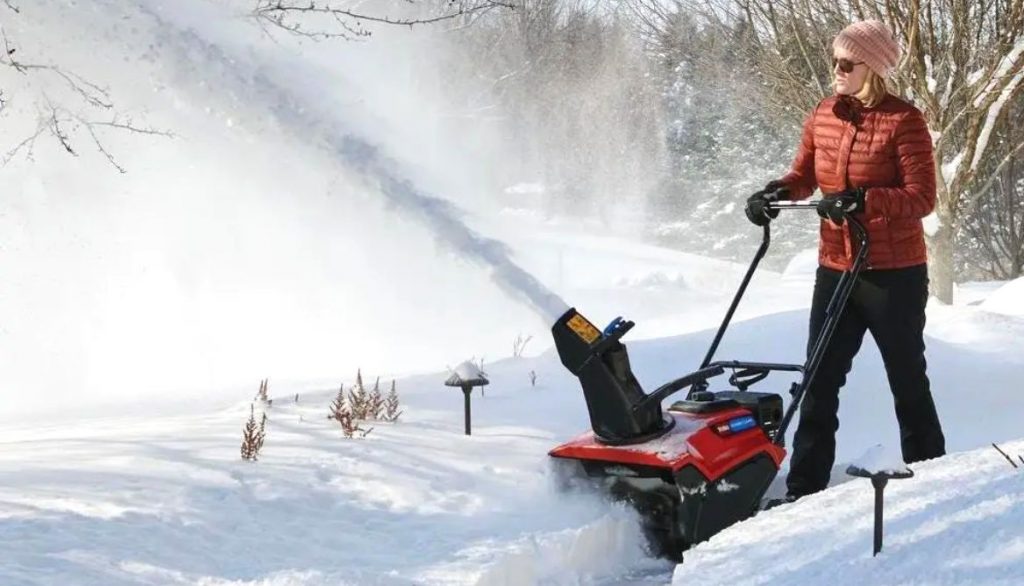 Toro has built a reputation and its name, especially when it comes to snowblowers.
Its value money models, compact designs, and electric push start buttons are some features that are pushing Toro's name as the best snow blower producer in the market.
Let's go into detail about what makes Toro a market leader.
Framework and design
Toro snowblowers tend to be more simple and uncomplicated regarding design and shape. This makes them easy to operate and user-friendly.
The less complex design also cuts down its cost.
Warranty
Toro's warranties are both commercial and non-commercial. It has a repair warranty and other guarantees, such as 2-Year Guaranteed to Start Promise and a Guaranteed for life on the impeller housing.
Models
Toro does not have as large a range as honda, but it is proven advantageous as fewer products narrows and simplifies the decision-making process for the customer.
Weaknesses of Toro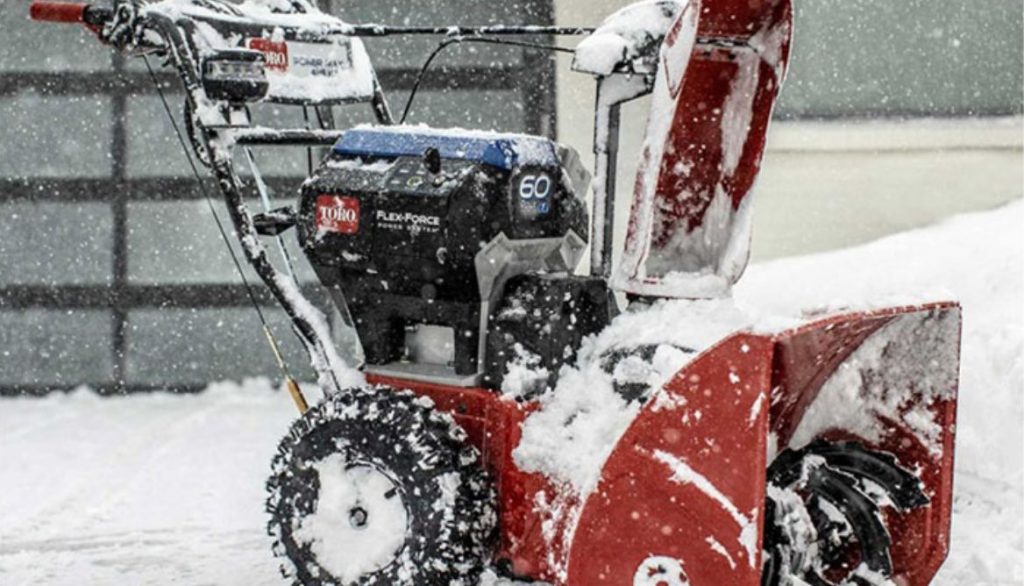 Toro has a few weaknesses of its own in areas where the competition exceeds.
Let's go through those.
Troubles starting in cold weather
Toro blowers could face troubles starting in harsh winter, and customers are often upset and dissatisfied.
To tackle this, Toro and retailers educate and guide customers on preparing blowers for usage as well as proper storage.
Verdict: Honda Vs Toro Snowblower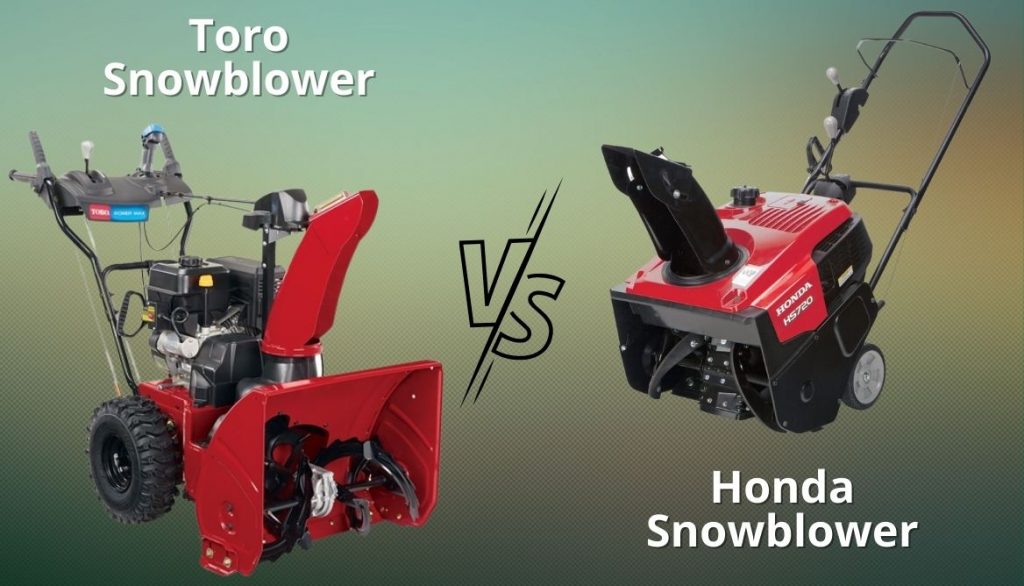 As we evaluated both machines' pros and cons, Toro slightly edges over Honda because of its efficiency and lower prices, but no doubt both machines will serve you well as it all comes down to your requirement.
If you are in the market for single-stage snow blowers or dual-stage the models in this article of both brands can be trusted and bought without much worry.
FAQ
Are Toro snow blowers any good?
Yes. Toro blowers are considered one of the best in the market because of their powerful engines, ergonomic design, low maintenance, and reasonable cost.
What kind of engine does Honda snowblowers have?
Honda has a huge variety of snowblowers with various engine sizes and grades. Its signature models have a Honda 28-inch Track Drive 2-stage blower and have Honda GX270 OHV while the single-stage HS720 20 Inch has Honda GS190, a 4-stroke engine.
How far can a Honda snowblower throw snow?
Honda 28-inch Track Drive throws snow up to mighty 52 feet.
What makes the Honda GX series so good in snow?
GX series has commercial-grade engines. They are sturdy and built to last, making them an excellent investment.
How do you start a Toro electric snowblower?
To electrically start the toro snowblower:
Open the fuel valve, insert the ignition key, press the primer bulb a few times (If the temperature is less than 14 degrees.), pull the choke, move the throttle to fast, then plug in the extension cord, and finally press the electric start button.
What is the best Toro snowblower?
Toro Power Clear 721 QZE has been called the best toro snowblower by customers as at a very reasonable price this machine has sufficient fuel capacity, huge clearing width, and a strong engine with contractual parts for storage.
Conclusion
With our dissection of both brands and their leading models, we would prefer a toro blower because one can get much more for a lesser amount of money.
Although Honda does have brand loyalty and heavy-duty engines on its side so it is a very close second to Toro. Let's say if we do not have a Toro local dealer we will purchase a Honda snowblower.
Which models have you used and what has been your experience? Is there any third brand perhaps that can overtake these both? We will be reading your comments!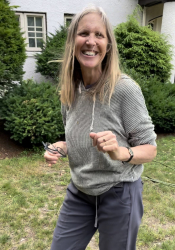 Latest posts by Jessica Zander
(see all)
Hello! I'm Jessica Zander, a garden coach and consultant based in the Boston area (zone 6b), offering virtual consultations across the country and Canada.
I've been passionate about gardening since the early 1990s, and in 2022, I launched You Can Do It Gardening to empower individuals to feel more confident in their gardening endeavors.
Following a 30-year career in nonprofit finance and operations, I transitioned out of that field in mid-June of 2023 due to the growing demand for coaching services. Interestingly, my years of presenting financial statements to boards and finance committees proved to be valuable experience for teaching people about gardening! I enjoy sharing skills, providing guidance and suggestions, and collaborating efficiently with clients to make significant improvements to their outdoor spaces, both small and large. I also regularly teach at the Arlington Continuing Education and Cambridge Adult Education.
My approach is direct and practical, akin to Mary Poppins, but tailored to your garden. Clients find satisfaction in saving money and taking pride in their own gardening achievements.