If you're looking for a more convenient way to efficiently water your garden without the need to spend hours under the sun, then you're in luck. A soaker hose helps you save water and time; it is also cost-effective. If you're looking to buy a soaker hose and don't know how to set it up, this article is for you.
By the end of this article, you would have learned all you need to know about:
How to set up a soaker hose system
Where to place a water hose
How long to run a soaker hose in a garden
Now that we're clear on what to expect, let's get started.
---
How to Set Up a Soaker Hose System
A soaker hose allows you soak up the areas around it by slowly seeping out water and watering the plants without leaving dry patches in any corner or overwatering that could lead to loss of nutrients in the soil. Below is a detailed guide on how to set up a soaker hose system.
First, you need to purchase the soaker hose. When doing this, make sure ample attention is paid to the length and hose couplers.
If the hose is a new one, it needs to spend some minutes or an hour at most under the sun to loosen the tight coil it was sold in.
Take off the end caps and hook the soaker hose to a water source.
First, flush the soaker hose before using it by running water through it. Whether old or new, make sure you run water through a soaker hose before using it; replace the end cap after this.
If the garden is quite close to a faucet, then you can connect it directly. If not, attach the end of the hose to the spigot outside the home. Roll the soaker hose close enough to the plant base.
Turn on the water and adjust the pressure till you're comfortable; you can choose to buy a timer and regular to make your soaker hose work more effectively.
---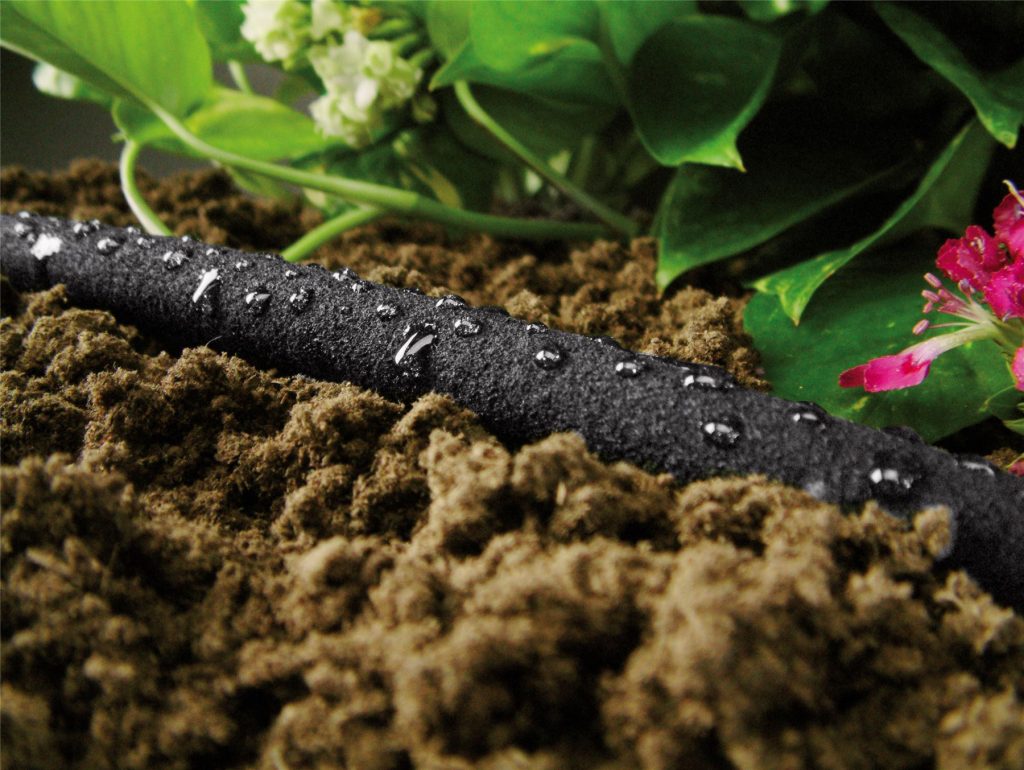 Where to Place your Soaker Hose
There are different positions you can place your soaker hose to water your plants effectively. If you're watching flowers or vegetables which are planted in a single line, you can lay the soaker hose along the row.
Established plants can be watered 2 inches from the plant stem, but new plants require more proximity because of their shallow roots. If there are plants that need more water than the rest, you can simply make extra loops around such plants. To make sure your soaker hose stays in a precise position, make use of garden pins as this eliminates chances of it shifting.
---
How Long to Run a Soaker Hose
Soaker hoses typically run for half an hour and might be required twice every week. However, to determine how long a soaker hose should run, examine your soil to make sure it is wet to the root. If not, you can then adjust the water level required by your garden. Using a timer makes it much easier to time how long a soaker hose garden should run and is an excellent investment for your garden.
We did find a couple of people asking
How long is it okay to run a soaker hose for a vegetable garden? As we mentioned earlier, you can run the soaker hose for about 30 minutes. Do keep an eye on the water level in the soil.
How long is it okay to run a soaker hose for trees? For trees, we recommend running the soaker hose for about forty-five to sixty minutes.
How long is it okay to run a soaker hose for tomatoes? For tomatoes, we recommend less than five minutes of watering. If you do more than this, you risk getting the soil waterlogged.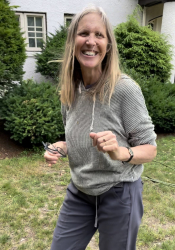 Latest posts by Jessica Zander
(see all)
Hello! I'm Jessica Zander, a garden coach and consultant based in the Boston area (zone 6b), offering virtual consultations across the country and Canada.
I've been passionate about gardening since the early 1990s, and in 2022, I launched You Can Do It Gardening to empower individuals to feel more confident in their gardening endeavors.
Following a 30-year career in nonprofit finance and operations, I transitioned out of that field in mid-June of 2023 due to the growing demand for coaching services. Interestingly, my years of presenting financial statements to boards and finance committees proved to be valuable experience for teaching people about gardening! I enjoy sharing skills, providing guidance and suggestions, and collaborating efficiently with clients to make significant improvements to their outdoor spaces, both small and large. I also regularly teach at the Arlington Continuing Education and Cambridge Adult Education.
My approach is direct and practical, akin to Mary Poppins, but tailored to your garden. Clients find satisfaction in saving money and taking pride in their own gardening achievements.