What can and cannot be composted?
If this is the question on your lips, you're a step away from finding out what not to put into a compost tumbler you're using to prepare compost for your garden.
In this article, you'll find
A list of things that you shouldn't put in your compost tumbler.
Answers to questions regarding what can and cannot be composted.
Before we provide answers to the questions above, let's take a look at the things we shouldn't add in our compost tumblers.
---
What Not To Compost
---
Here's a quick peek summary…
Non-biodegradable materials
Dairy products
Glossy/coated papers with much ink.
Tea or coffee bags
Disease-infested plants
Scraps from meat, fish, egg, and poultry
Baked products.
Dog or cat poop
Pesticide-treated grass.
---
1. Non-Biodegradable Materials
Top on our list of things you shouldn't put into a compost tumbler/bin is non-biodegradable materials. As you already know, these materials can never break down. And since they can't break down, they won't add anything to the compost but will rather take up space.
2. Dairy Products
It's not advisable to add dairy products to your compost tumbler. This stems primarily from the fact that they can attract pests and can also lead to odor problems. If you must add dairy products, they must be very little compared to the size of the other items you're adding.
3. Glossy/Coated Papers
Just because you heard some people say that you can compost papers doesn't mean it applies to all paper types. Coated or glossy paper, in this case, refers to the type used for magazines.
These types have quite a great deal of ink on it and are often coated with plastic derivatives that make it hard for them to break down.
Adding them to your compost tumbler will increase the size of your compost but it will never break down.
4. Tea/Coffee Bags
Just because a compost tumbler/compost heap contains a lot of "rubbish" doesn't mean it needs all the available rubbish. A used tea or coffee bag isn't doesn't have a place in a compost tumbler.
Tea/coffee bags are made from synthetic fiber materials that are difficult to break down. This leaves you with a non-valuable item in your compost.
On the other hand, tea and coffee leaves can be added to the compost – as long as they are not in a bag.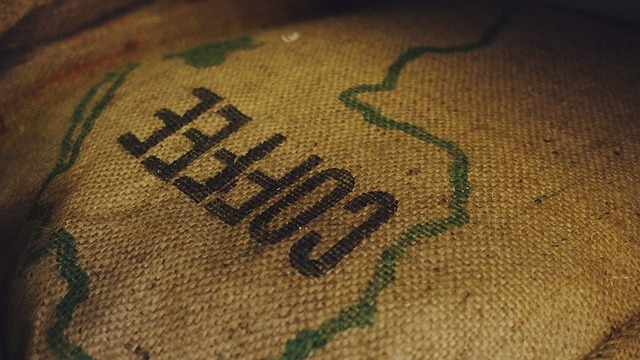 5. Infested or Diseased Plants
When you remove infested plants from your garden, the first thought that will probably come to your mind is to use it for compost. This is such a bad idea.
Diseased plants are pest carriers – after all, the pests caused the diseases in the first place.
Adding them to the compost makes the compost a possible breeding ground for the pest. When you add the compost to the garden, there's an increased likelihood that the pest will attack the plants in the garden again.
6. Meat/Poultry/Fish/Egg scraps
We answered questions pertaining to in the FAQ section of this article. But to cut the long story short, add scraps of the aforementioned materials can cause odor problems and induce pest infestation.
7. Baked Products
Generally, baked products can attract pests to your compost tumbler/pile. If you are composting in a pile, you shouldn't dump just any baked product on your compost heap.
Bury it deep into the compost and make sure it's covered up properly.
8. Dog/Cat Poop
You can compost the fecal matter of goats, chicken, cows, etc. – as long as they are vegetarian animals and you won't have problems. But you should make sure your compost is devoid of poop from your pets at home.
In essence, no dog poop and no cat poop. Even human feces isn't allowed in the compost. It's totally unhygienic and will breed flies which could lead to infections.
9. Pesticide-treated grass
Putting pesticide-treated grass into your compost can add unwanted chemicals to the compost. Smells may become more pronounced plus the production of unwanted substances will take place in the compost tumbler.
My take – dispose of your pesticide-treated plants elsewhere other than adding it into your compost.
---
Final Words
There is a long list of things that you should not add to your compost. I'll update this list when I've listed as many as possible from different gardeners.
Img – RattanDirect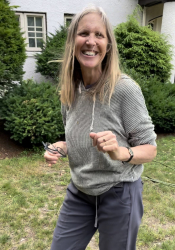 Latest posts by Jessica Zander
(see all)
Hello! I'm Jessica Zander, a garden coach and consultant based in the Boston area (zone 6b), offering virtual consultations across the country and Canada.
I've been passionate about gardening since the early 1990s, and in 2022, I launched You Can Do It Gardening to empower individuals to feel more confident in their gardening endeavors.
Following a 30-year career in nonprofit finance and operations, I transitioned out of that field in mid-June of 2023 due to the growing demand for coaching services. Interestingly, my years of presenting financial statements to boards and finance committees proved to be valuable experience for teaching people about gardening! I enjoy sharing skills, providing guidance and suggestions, and collaborating efficiently with clients to make significant improvements to their outdoor spaces, both small and large. I also regularly teach at the Arlington Continuing Education and Cambridge Adult Education.
My approach is direct and practical, akin to Mary Poppins, but tailored to your garden. Clients find satisfaction in saving money and taking pride in their own gardening achievements.