The Ariens Deluxe 24 vs Compact 24 snowblower models are a common argument among snowblower owners. Features such as engine power, tire traction, spring-loaded scraper bar, snow thrower capabilities, and auto-steer technology set them apart from each other.
If a large amount of snow is on your driveway or walkway, snow blowers make it easy to throw out that snow and clean your property, providing excellent mobility even during snowfall.
While one can fulfill certain criteria, the other cannot. This makes both models shine with their strengths. The article beautifully points out the various features you may consider important in each snowblower. Let's get started and check out the extensive details!
A Quick Overview: Ariens Deluxe 24 Vs. Compact 24 Snowblower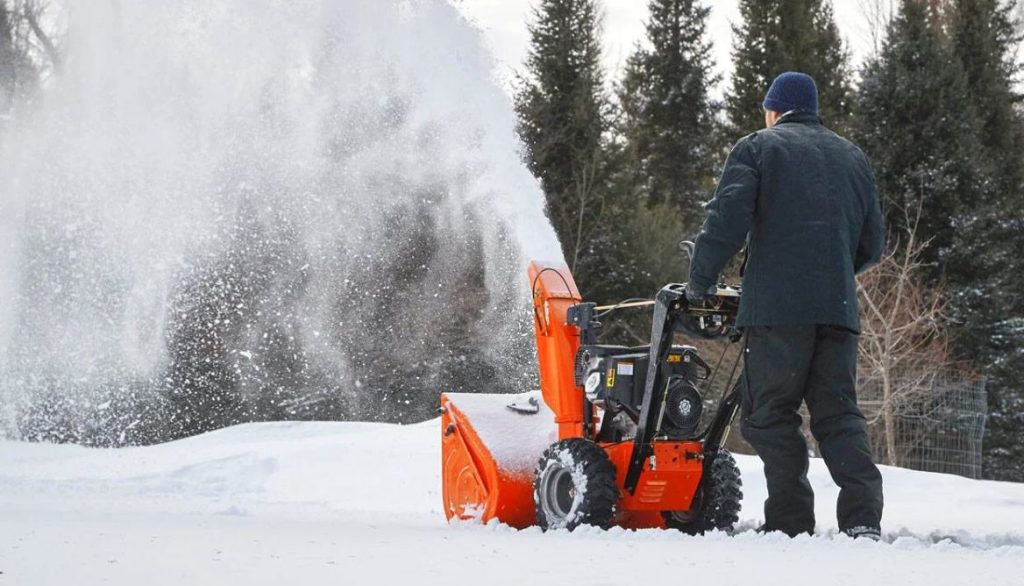 A quick review will uncover the major traits of both snowblowers and make it easy for you to select the best option for you to choose from:
Ariens Deluxe 24-Inch
Being a two-stage snow blower, the Ariens Deluxe series are high-power gas-operated snowblower. It has an Ariens AX engine that supplies the machine with the sufficient extra power to snow plow through the thickest snow covers on your driveway or walkway.
Ariens Compact 24-Inch
Compact 24 is a snow blower with a small infrastructure but with the engine power to surprise you. Its Ariens AX engine produces 10 lb/ft torque that is suitable for small areas. It is residence-friendly equipment that can easily fit in a compact storage space.
These two-stage snow blowers are ideal if your area receives light snow or more snow.
Ariens Deluxe 24 Vs Compact 24 Snowblower Comparison
Here is an in-depth comparison of the various features that both snowblowers have. Some features might be the same while other might differ to make them unique. Let's get started:
L = 58.6 In, W = 26.4 In,

H = 45.3 In

L = 53.3 In, W = 26.4 In,

H = 44 In

5-Year Consumer,

1-Year Commercial

5-Year Consumer,

1-Year Commercial

3 years of residential use and

90 days of commercial use

3 years of residential use and

90 days of commercial use

Six forward speeds/

two reverse speeds

Six forward speeds/

two reverse speeds
Chassis Build Quality
Ariens prides itself on its chassis quality for all its models. During manufacturing, they make use of high-grade and top-quality steel that serves the purpose of being a robust chassis infrastructure.
The chassis is also made extra durable with a powder coat as an extra protective layer. Ariens makes their snowblowers tough and with an excellent lifespan.
Size
In terms of size comparison, the Compact is one inch smaller, but it is 5 inches shallower. This provides increased maneuverability while handling the machine. You may also notice that the clearing width and height on both machines differ only by 1 inch.
Weight 
The Compact 24 is a much lighter snow blower than the Deluxe model. It is surprisingly 60 pounds less in weight than the Deluxe model. The Compact has a weight of about 187 pounds which is fairly easier to handle than the bulkier and heavy Deluxe snow blowers.
Are Ariens Snowblower Reliable Snow Blowers?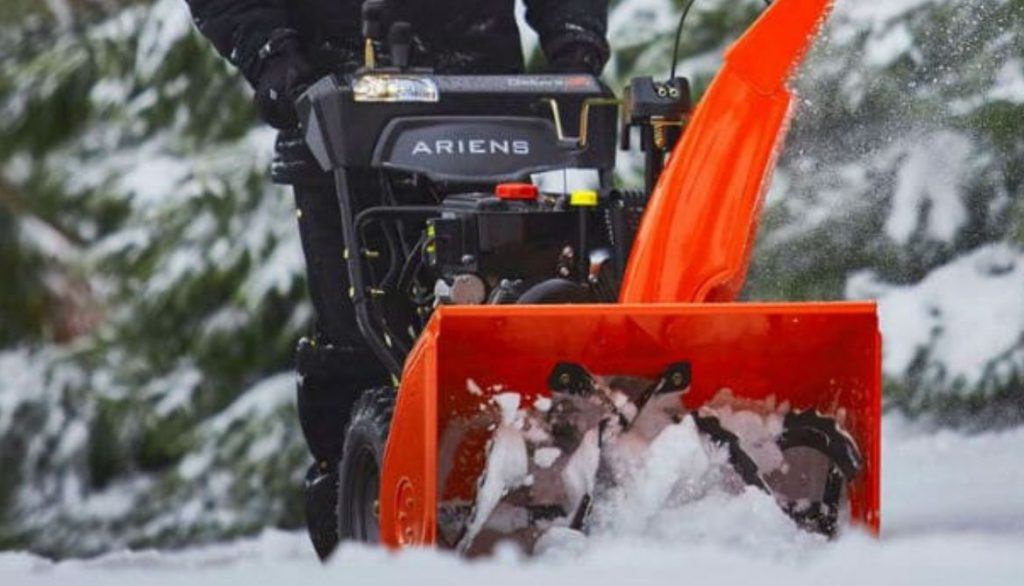 Ariens snow blowers are known for their quality and reliability. Their snow blowers have stood the test of time and use by the customers. If you are looking for an easy-to-handle snow blower then without a second thought, you can select Ariens!
Maintenance
Owning an Ariens snowblower ensures that you can easily maintain your machine without facing any complex issues. Also, if any part gets damaged or needs a replacement, then you can simply swap it without the worry of parts shortages.
Carrying out maintenance is extremely easy on Ariens snowblowers, as simple tools can let you access every part of the machine.
Warranty Ariens offers its customers
Being a residential user, you can take advantage of the generous duration of warranty Ariens provides. Ariens offers a 3-year and 5-year warranty on the gearbox for residential use.
But this is not the case for commercial users. If you are using the snowblowers on a commercial property, you will only get a 90 days warranty with a 1-year gearbox warranty.
After-Sales Customer Support
Ariens is a very user-friendly brand providing its customers with very responsive customer support once they have purchased their product. If you have common questions, then the FAQ section on the website will be ample to satisfy your information requirement.
But if you want in-depth detail regarding a certain product, then downloading the guides on the website can help a lot. Ariens is very dependent on its dealers, and purchasing from a certain dealer can have its perks.
So, when purchasing Ariens snowblowers, keep in mind to check the best product dealer near you.
2-Stage Snowblowers – Most Compact Ariens Option For Gravel Driveways
Ariens two-stage snow blowers are designed to handle even large amounts of snow easily. While the powerful engine is suitable for snow removal even while treading on gravel driveways.
The Compact series is a very versatile and free-hand model. Read more below to know more about them.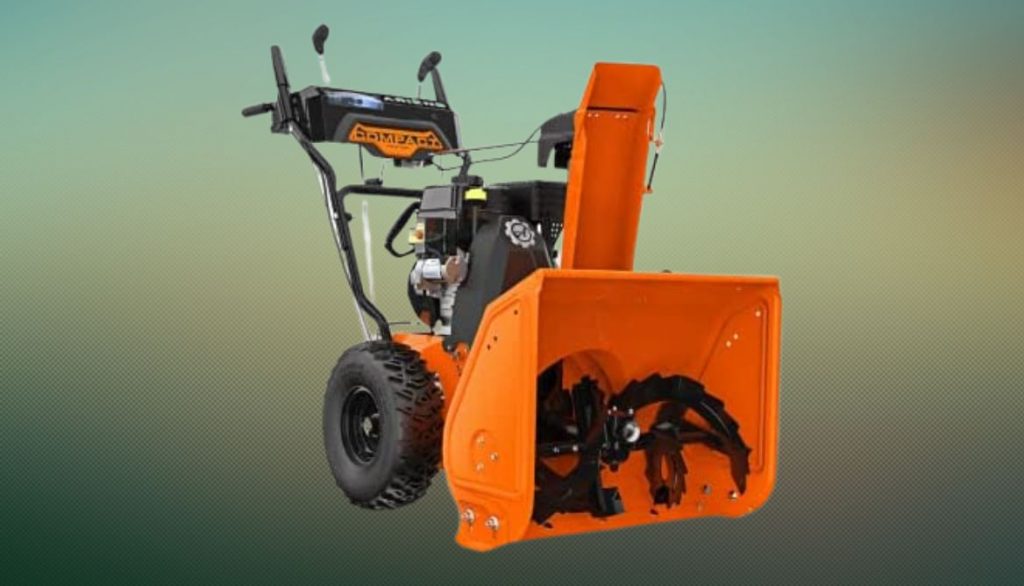 The Compact 24 is a snowblower that takes on a very minimalistic approach but packs quite a punch to the snow when using it on your driveway, sidewalk, or walkways.
A two-stage snowblower with the right amount of clearing power lets you easily cut through more snow and the auto-turn steering feature gives you excellent control with smooth maneuverability and mobility.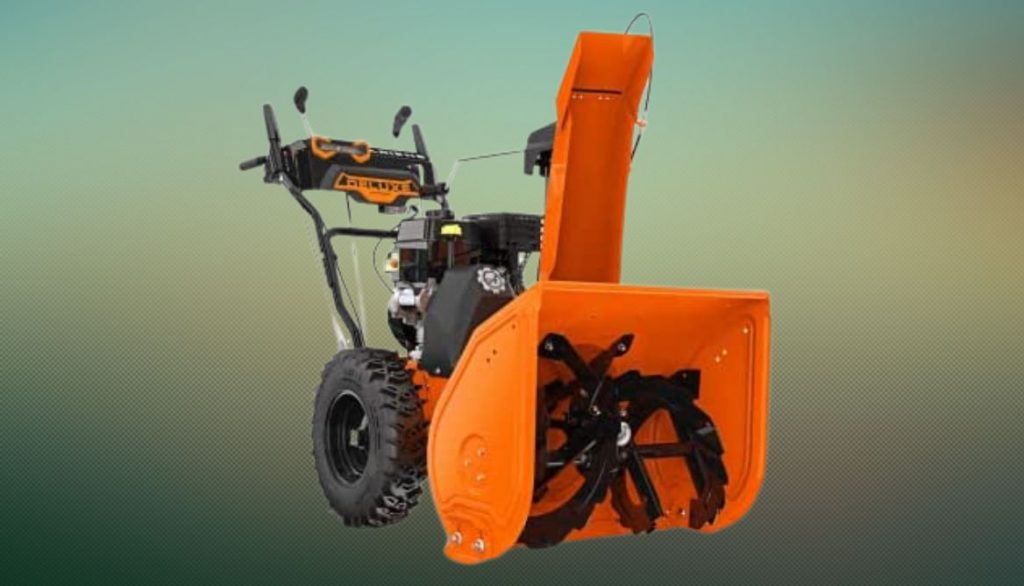 The Deluxe is a powerful snow blower. If the winter season in your area involves about 25 to 75 inches of snow, then the Deluxe is the best pick.
It has a price difference of $100 difference, and the price tag is worth every penny when using it, even on a large driveway or a commercial setting.
You should not underestimate the power of the Ariens AX engine that is fitted in this snowblower, providing 12.5 lb-ft of engine power.
What Defines Each Series Of Ariens Snow Blowers?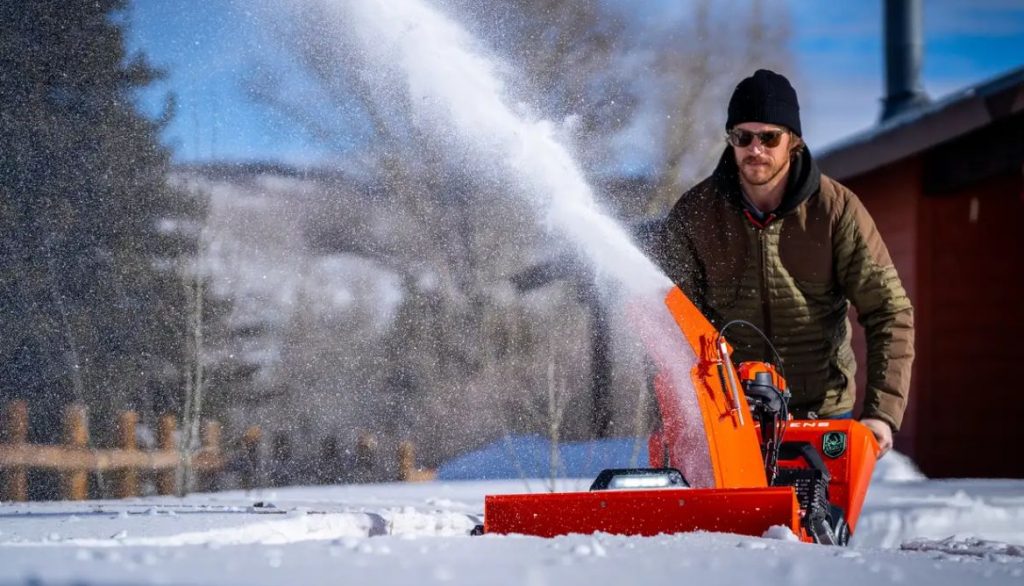 Every snowblower has its advantages and some limitations that set them apart from each other. But it does not mean that the limitation makes that specific snowblower inferior.
It is all about using the right snowblower in the right situation. Below is a much more in-depth analysis regarding the Compact 24 and Deluxe 24 by Ariens. Let's check them out.
Ariens Compact snow blowers
The name defines the quality of the Compact 24 snow blower. Being a lightweight snowblower it is fitted with a heavy-duty Ariens AX 223 engine that provides enough power like a push mower to move through the thick snow.
If you are looking for a snow blower that can be stored easily, then the Compact 24 is an excellent choice. Another fantastic quality of this model is that it is fitted with three blades spanning 12 inches.
Ensuring that the snow blower cuts through the snow like a hot knife cuts butter. With its 15-inch tires for excellent grip on various surfaces and all-steel body, the compact 24 is indeed a splendid choice for homeowners who want a small-sized snowblower.
Ariens Deluxe snow blowers
The Deluxe models are top-of-the-line products even when compared to the Ariens Platinum series and it is among the best Ariens snowblower. As the name suggests and they have features that make them unique. Their massive 14–inch three-blade impeller can easily cut through snow and its snow thrower abilities throw about 64.4 tons of snow per hour.
These models' bodies are highly durable as they are completely made from high-grade steel. While the auto-steer technology makes it easy to cut corners and turn without much effort, the 16-inch tires ensure excellent surface grip.
If your area has heavy snowfall yearly, then the 21-inch housing height makes it perfect for snow removal. All the Ariens Deluxe models are made to operate in extreme cold and heavy snow areas without any difficulty.
Verdict: Ariens Deluxe 24 Vs Compact 24
Both snow blowers are quite similar in terms of features. Though, a certain aspect makes them very different from one another. Compact 24 is for people who own a small or average-sized house. The Compact models are easy to store and control and have a decent engine power-to-size ratio.
The Deluxe series, on the other hand, has an impressive engine with powerful performance that can cut through snow levels that can reach from 25 inches to 75 inches. It can throw a large amount of snow per hour. If you wish to own a high-powered snowblower for your business site or commercial location, it is the perfect fit for the scenario.
It all depends on your requirement according to the size of your property and the amount of snow your area receives.
FAQ
Which is a better snowblower, Ariens or Toro?
If a high-powered machine is your preference, then the TORO snow blower is your best pick. But if you want to own a snow blower that will last for years as it is more durable. It all depends on your preferences when purchasing a snow blower.
How do you start the Ariens Compact 24?
The Compact 24 is a very versatile machine. It has both an electric start and a pull-cord feature to start it. If you want an easy start, plug it in a socket at your home and just push the start button. If you love to exercise, the pull cord is best for a much more direct approach.
Does Ariens Compact 24 have auto turn?
Affirmative. The Ariens Deluxe series does have the famous Auto-Turn steering technology that facilitates you to turn the snow blower with precision with very less effort.
What engine is in the Ariens Compact 24 snowblower?
Ariens is famous for making and using their engines in the snowblowers. The Compact 24 is fitted with a 2-stage Ariens AX gas-powered (liquid combustion technology) engine (223 cc engine) that produces about 10 ft per lbs torque.
How many CC is an Ariens Deluxe 24?
The Ariens Deluxe 24 houses a 254cc Ariens AX engine.
Conclusion
Features such as engine power, auger dimensions, blade size, tire grip, and throw distance count a lot when purchasing a snow blower. You must consider these features as your core criteria while choosing the best snowblower for your property.
The article has perfectly stratified the different features and made it easy to point out the snow blower models' strengths and minor weaknesses. Each one is suitable for a different scenario, although both can be used for the common purpose of snow-blowing average-sized locations.
We hope the article provided strong informational foundations to make things easier for you. What features did you select as your preference while choosing the snow blower? Which model did you buy? Let us know in the comments section. Your feedback will add more value to the article!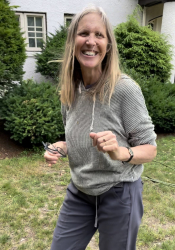 Latest posts by Jessica Zander
(see all)
Hello! I'm Jessica Zander, a garden coach and consultant based in the Boston area (zone 6b), offering virtual consultations across the country and Canada.
I've been passionate about gardening since the early 1990s, and in 2022, I launched You Can Do It Gardening to empower individuals to feel more confident in their gardening endeavors.
Following a 30-year career in nonprofit finance and operations, I transitioned out of that field in mid-June of 2023 due to the growing demand for coaching services. Interestingly, my years of presenting financial statements to boards and finance committees proved to be valuable experience for teaching people about gardening! I enjoy sharing skills, providing guidance and suggestions, and collaborating efficiently with clients to make significant improvements to their outdoor spaces, both small and large. I also regularly teach at the Arlington Continuing Education and Cambridge Adult Education.
My approach is direct and practical, akin to Mary Poppins, but tailored to your garden. Clients find satisfaction in saving money and taking pride in their own gardening achievements.