The garden party dress code female requires a balance of elegance and comfort. And, if you are looking for this duo, you are in the right place. Whether you're attending a wedding or a casual gathering, this wear guide will give you everything you need to know to look and feel your best.
We will discuss what colors to choose, and things to wear and give you some helpful tips and guidelines. Let's get started!
Garden Party Attire: Explained!
Garden party attire is a dress code specified for outdoor events, particularly outdoor parties. It is mostly held during the spring and summer. It requires a balance of casualness and sophistication for a chic and stylish look.
Dress: The perfect garden party outfit typically consists of light, flowy dresses made of breathable fabrics like cotton.
Prints: Popular choices include floral prints, pastel colors, and bright hues.
Length: Tea-length or midi-length dresses are the most appropriate for most garden parties as they provide comfort while still looking elegant.
Accessories: Accessories play a crucial role in completing a garden party outfit. A wide-brimmed hat is a must-have for both fashion and sun protection.
Footwear: Comfortable and stylish footwear options include wedges, sandals, or low-heeled shoes.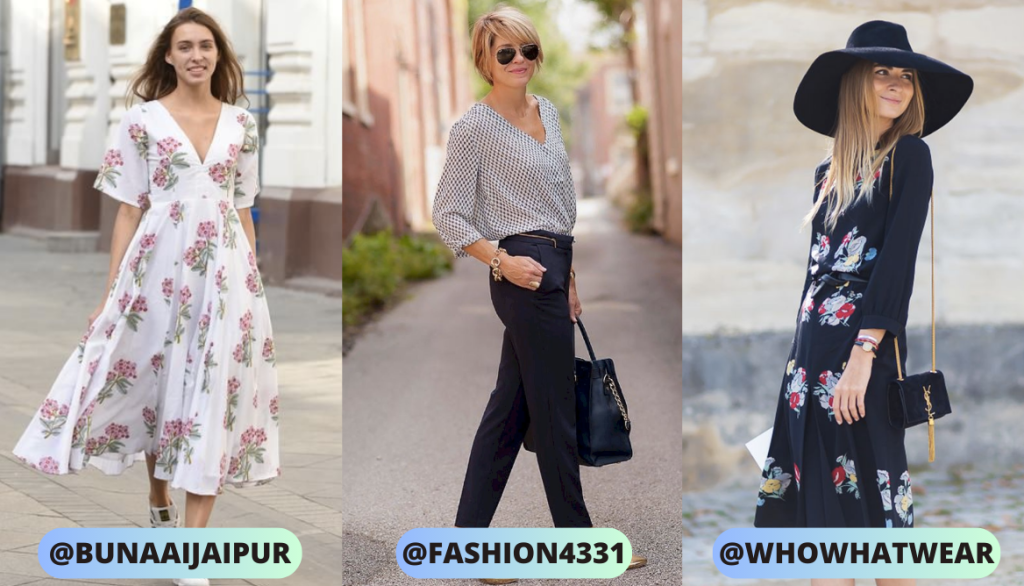 Let's head towards further details:
Color to Make You the Limelight Among Crowd
A lot of women are confused about which colors to wear. Well, the safest option is to go with something brighter such as:
Yellow
White
Lilac
Soft Pastels
All of these are great options as you will be attending these outdoor events in the summer. You can also choose to go for solid colors like maroon and green as well. Floral prints are the most commonly used in garden party attire.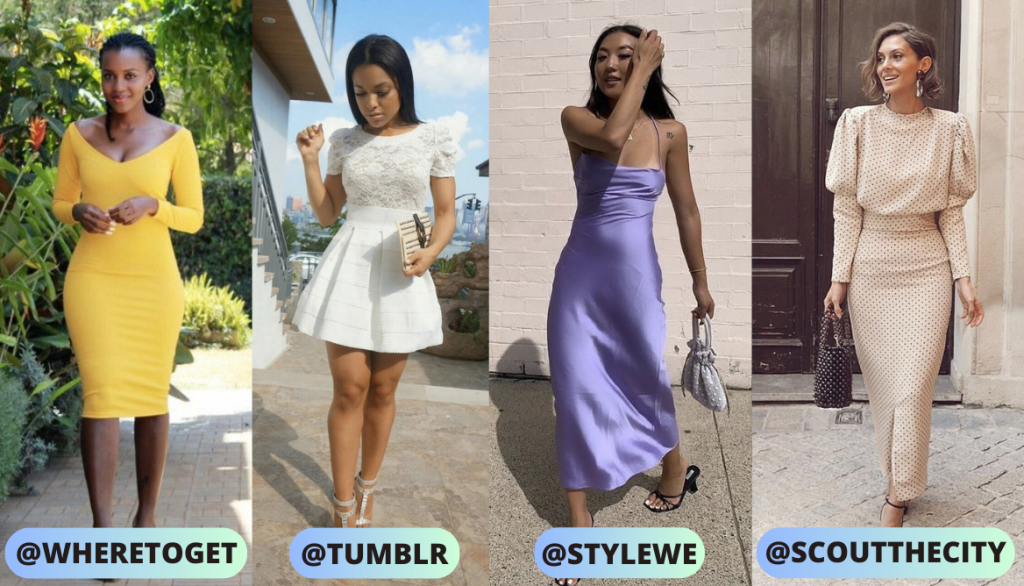 Best Attires for a Garden Party
Now that we've covered the basics of garden party attire, let's dive deeper into the finer details:
1. Dresses
There are a lot of different dresses like short minis, maxis, etc. All of these are really great to wear at a garden party.
If you are worried about the color, then go with a lighter one as that is more suitable.
Short dresses work fine as well.
You can wear a dress at a semi-formal or formal event.
If you are looking for garden party attire, then you also need to wear something like a sandal or espadrilles. For a formal garden party wedding attire, you should go for block heels or something with a bit of height.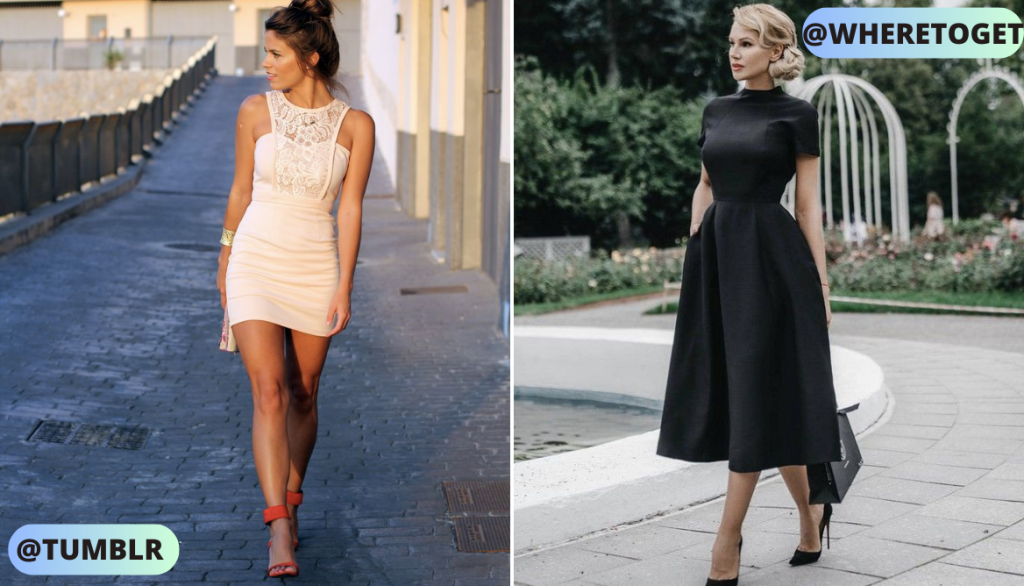 2. Rompers
Rompers are another great choice as garden party attire. If you want a more formal look. then you should wear one that has:
Empire waistline and a front that buttons-up
Long sleeves – Preferably silk or chiffon
It is really good as it will keep you cool at the summer garden party while still providing elegance. You can also choose to wear a hat to uplift your look.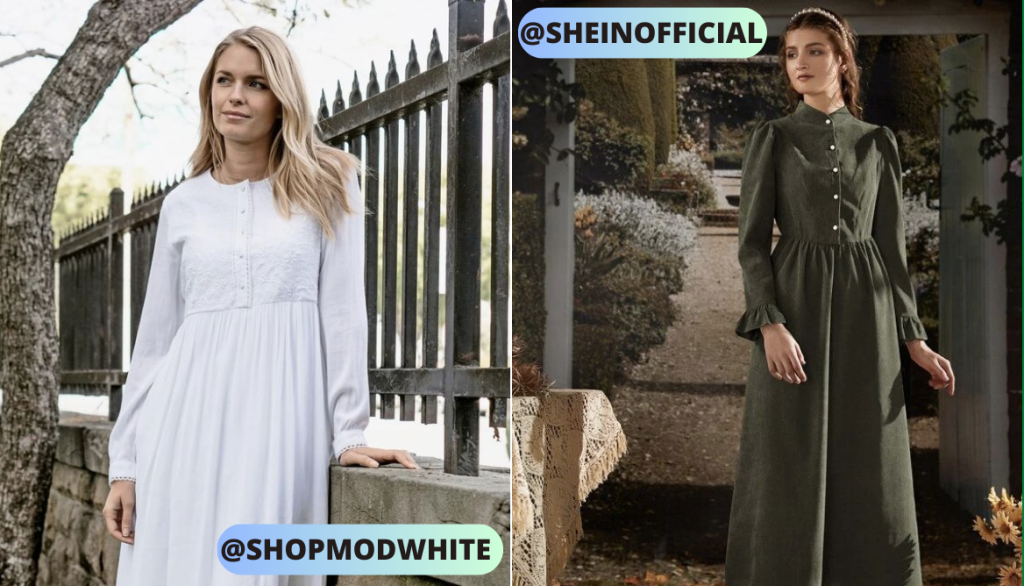 If the party is in freestyle, then you will suit lightweight rompers made of natural materials without sleeves.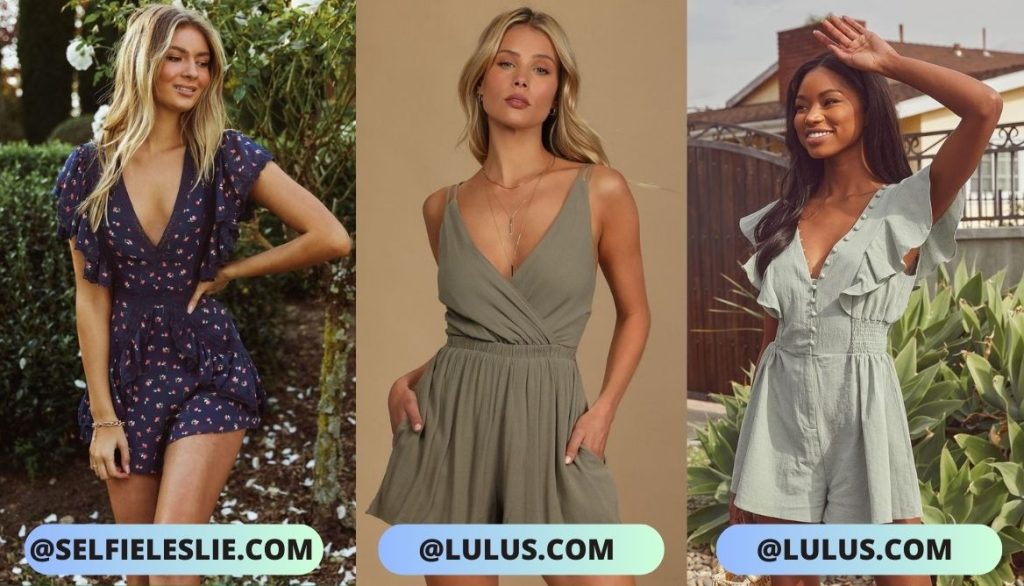 3. Jumpsuits
You can wear jumpsuits as dresses or casually depending upon your preference. The theme of the dress can also vary depending on the event. Jumpers look really good and when combined with a straw hat provide for a great garden party outfit.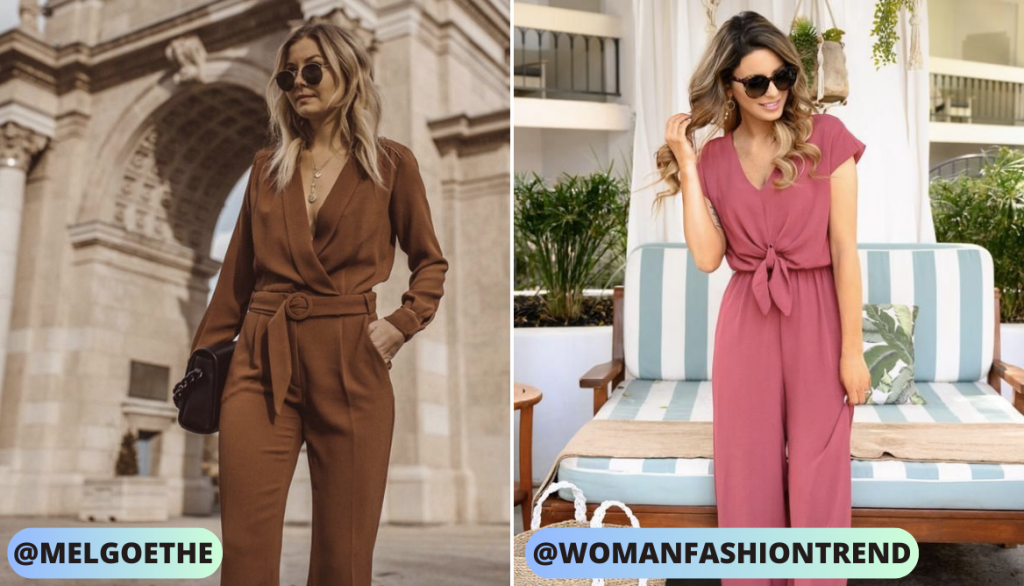 4. Flowy Pants & A Cute Top
Palazzo pants with a top are the next best thing if you do not want to wear a dress or a romper. Flowy pants are great for an outdoor garden party because they provide an elegant look while being super comfortable.
You can choose something that is airy and light for the top. Silk or chiffon material is the best choice as wear-to-a-garden attire.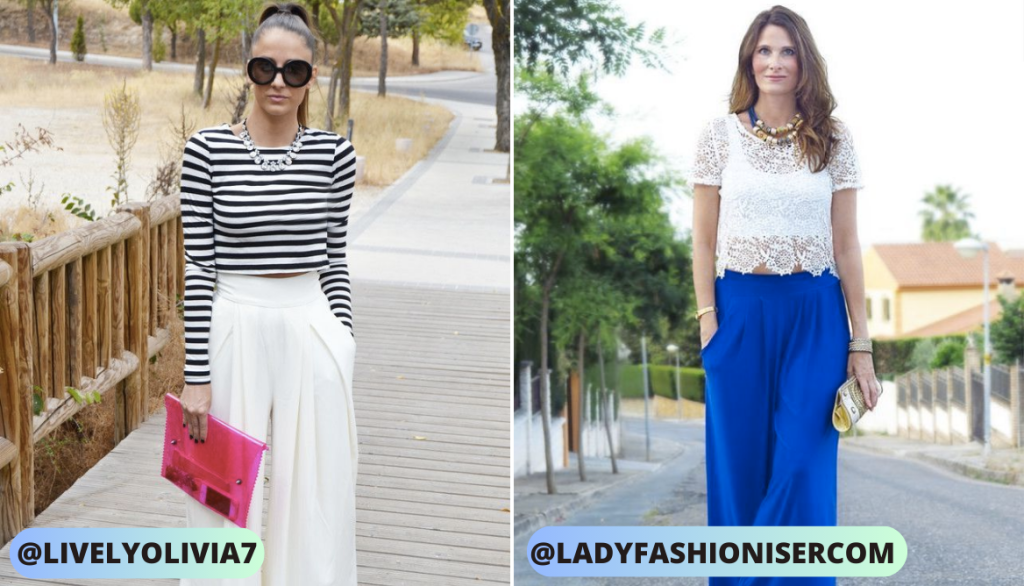 5. Skirt & A Cute Top
If you are looking for a party/cocktail attire then a skirt with a top is a pretty solid option. It is not only going to be comfortable but will also provide a decent look.
You can choose a silk skirt or a flowy maxi shirt as well. It depends upon your taste. This is a great party outfit and you can wear it to your next garden party.
Choosing the Best Garden Party Attire
Choosing a dress for garden parties is not an easy task. You have to look your best while also wearing something that is comfortable and breathable. When it comes to a garden party dress code, you need to coordinate all the things. These are the things that you should always keep in mind:
Always adjust the attire depending on the event.
You should use different accessories.
The bag and footwear should match.
Be aware of the dress code.
Pick a color that matches the skin tone.
Take your time to choose a garden attire.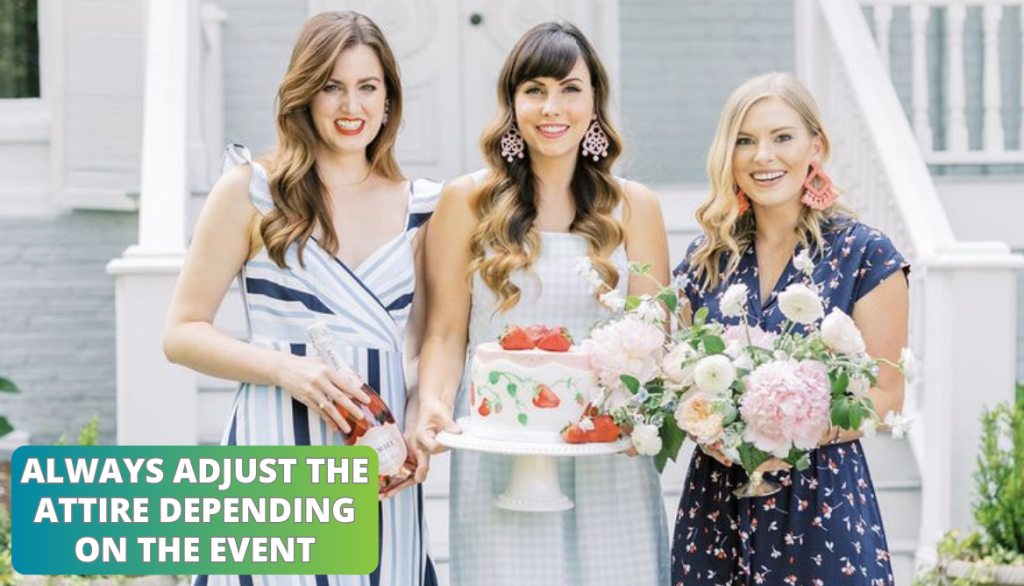 Garden Parties Attire: Best Pro-Tips
Here are some of our pro tips to look the best while wearing the perfect outfit:
Never go with colors that don't match your skin. Dress smartly.
Don't pick very bright colors for an outdoor party. There is going to be a lot of natural light anyways so keep that in mind.
The boat shoes should match your attire. It is really important for casual parties.
You should always be up to date on the semi-formal dress code.
Don't be afraid to play with different colors and textures.
Always take the weather and time into consideration.
Guidelines for Women – Garden Parties
These are some of the best guidelines for women when it comes to garden party attire:
1. Pastels And Bright Colours
When it comes to outfit ideas, pastels, and bright colors are popular choices for women. They are perfect for the spring and summer months and can make any outfit look fresh and vibrant.
Pastel colors, such as light pink, baby blue, and yellow, are perfect for creating a brighter look. These soft hues are versatile and can be paired with a variety of different accessories.
It's important to consider the time of day and the formality of the event.
Bright colors are perfect for daytime events, while pastels are more suitable for evening events.
2. Keep It Comfy
It's important to keep comfort in mind. After all, garden parties are meant to be enjoyed in the great outdoors. You don't want to be uncomfortable in your outfit.
The key to keeping it comfy is to choose breathable and lightweight fabrics, such as cotton or linen.
Flowy dresses and skirts are perfect for staying cool and comfortable. Avoid tight or constricting clothing, as those are uncomfortable in warmer temperatures.
When it comes to accessories, keep it simple and lightweight.
A sunhat is a must-have for sun protection, and a lightweight scarf or shawl can be useful for covering up if the temperature drops.
Avoid heavy jewelry or bags, as these can be cumbersome and uncomfortable.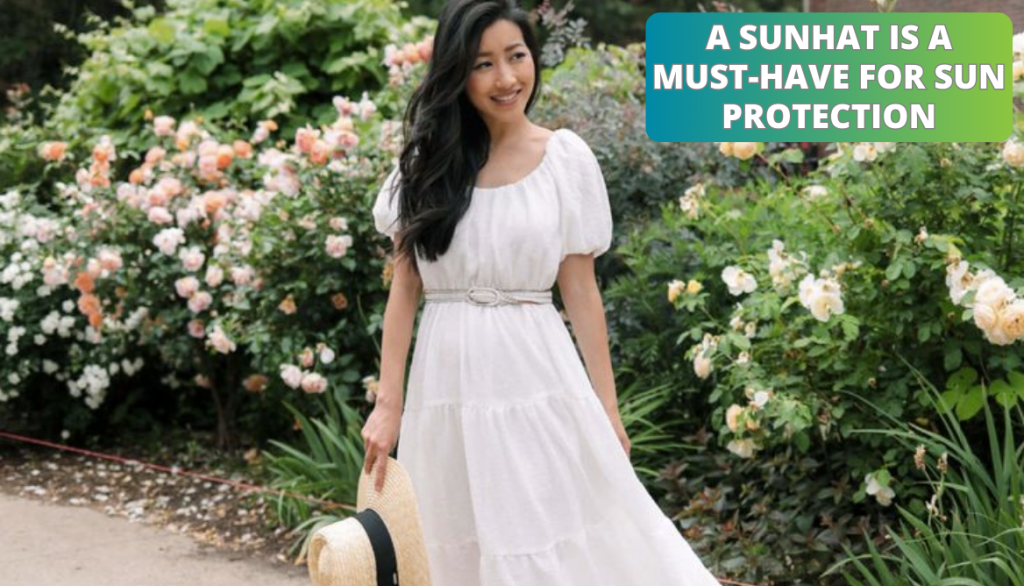 3. Stand Out
While garden party attire is typically associated with soft and feminine looks. There is no reason why you can't stand out and make a statement with your outfit.
Choose bold prints: Floral prints are a popular choice for garden party attire, but why not mix it up with some bold prints and patterns? Animal prints, geometric patterns, and even stripes can add a unique and eye-catching element to your outfit.
Add a statement piece: An accessory, such as a chunky necklace, oversized earrings, or a colorful handbag, can add an extra pop of personality to your outfit. Just make sure to choose one piece to avoid overwhelming your look.
Experiment with color: While pastels and bright colors are popular for a party, don't be afraid to try out more unusual hues. Mustard yellow, emerald green, and royal purple can add an unexpected and sophisticated touch to your outfit.
Mix and match: Who says you have to stick to a dress for garden party attire? Mix-and-match separates, such as a patterned blouse and a flowing skirt, can add a creative and personalized touch to your look.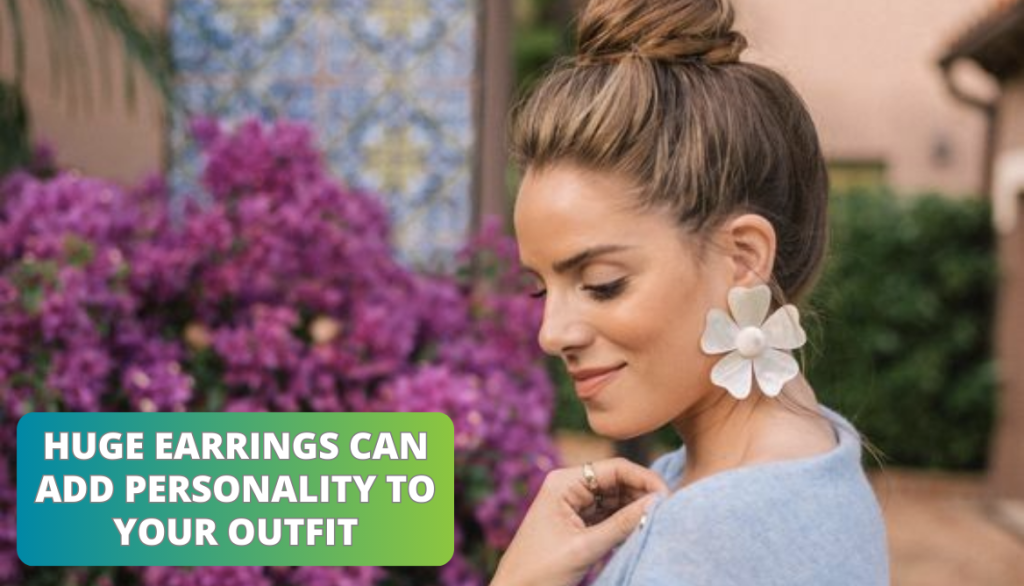 4. If The Shoe Fits
Choosing the right footwear is an important aspect of garden party attire for women. Not only do your shoes need to be stylish and elegant, but they also need to be practical for walking on grass and uneven surfaces.
Wedges: Wedges are a popular choice for garden party footwear, as they provide support and stability while still being stylish. Choose a pair of wedges in a neutral color, such as beige or tan, to ensure that they match a variety of different outfits.
Low-heeled sandals: If you prefer a more open-toed look, low-heeled sandals are a great option for garden parties.
Block heel sandals: Sandals with a chunky or block heel are a good choice, as this will provide more stability than a stiletto heel.
Ballet or loafers: You can also opt for ballet flats or loafers in a fun and playful print, such as polka dots or stripes. It will add a touch of personality to your outfit.
Espadrilles: Espadrilles are a classic choice, thanks to their comfortable yet stylish design. Look for espadrilles with a wedge heel or platform sole, as this will provide more support than a flat one.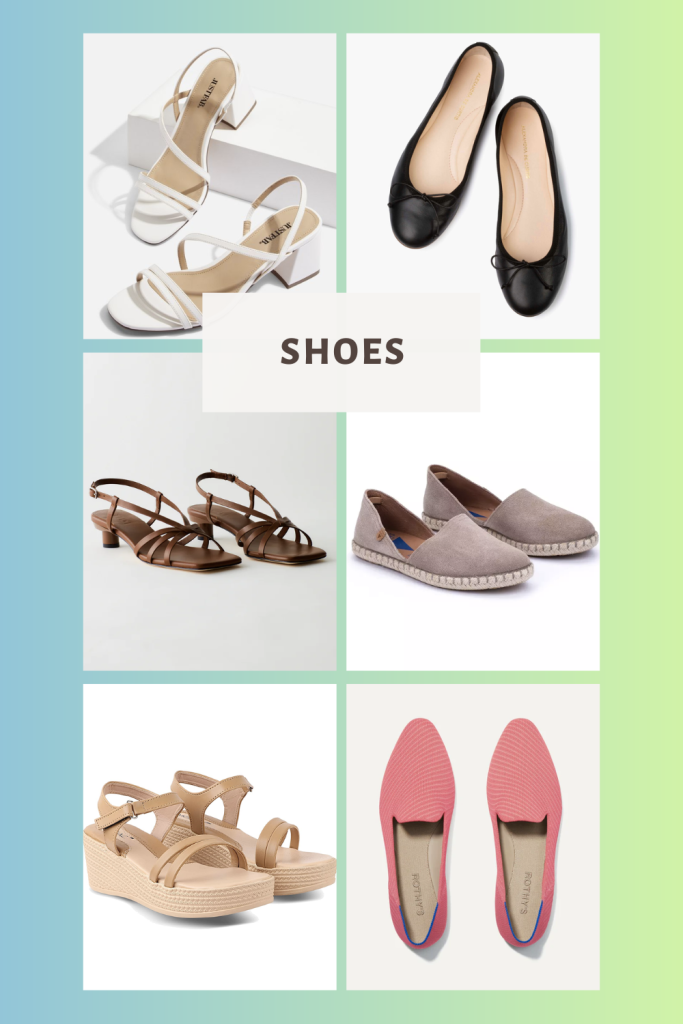 5. Not Just The Dress
When it comes to garden party attire for women, it's not just about the dress. Accessories, including shoes, play a crucial role in creating the perfect garden party outfit. And these things are more important when you are a wedding guest.
In addition to dresses, here's what can do the trick:
Blouses with loose culottes or wide-leg pants can also be a great option for a garden party outfit.
If it's chilly outside, you can add a blazer or light dinner jacket to stay warm. To elevate your outfit, consider adding a shawl or scarf for an elegant touch.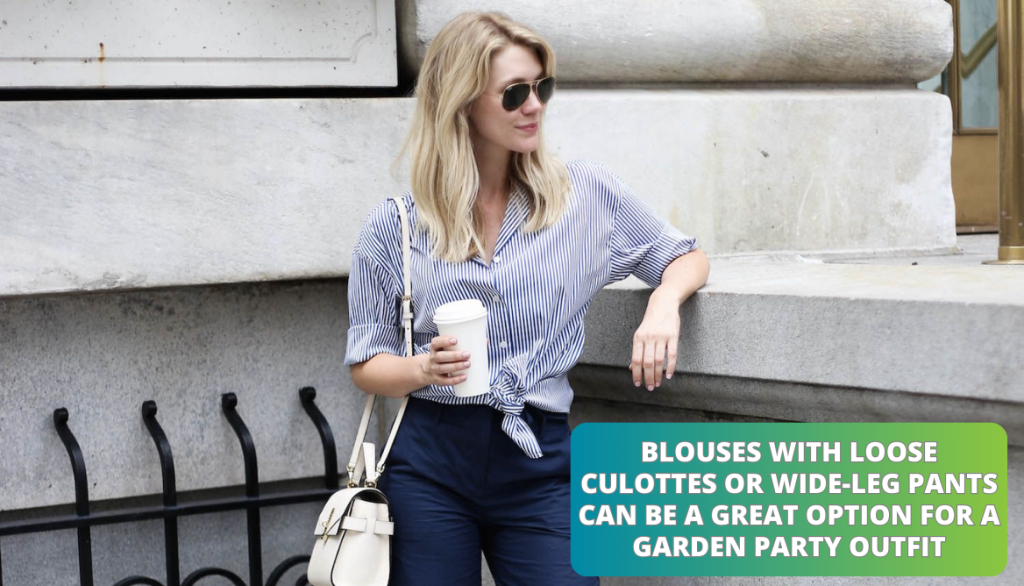 FAQ
What is the dress code for a garden party wedding?
The dress code for a garden party wedding is typically formal or semi-formal attire. Guests should choose their outfits based on the invitation and the time of day of the event.
What to wear to a garden party?
For a garden party, it's best to wear lightweight and breathable fabrics such as cotton or linen in bright and pastel colors. Wedges, low-heeled sandals, and flats are good footwear choices, while hats and sunglasses can be stylish and functional accessories.
Is it bad to miss a dress code for a garden party?
While it's not necessarily bad to miss a dress code for a garden party, it's considered good etiquette to dress appropriately for the occasion.
What to wear to a garden party in winter?
For a garden party in winter, it's best to wear warm and cozy layers such as a sweater, a coat, and boots. Opt for darker colors and heavier fabrics such as wool or velvet, and accessorize with a scarf and gloves to keep you warm.
What shoes to wear to a garden party?
The shoes to wear to a garden party should be comfortable ones that are appropriate for the outdoors, such as wedges, low-heeled sandals, or flats. Avoid stilettos or high heels that may sink into the grass or uneven terrain.
Conclusion
Dressing for a garden party is a fun and exciting experience. By incorporating different colors, stylish footwear, and accessorizing, you can create a look that is both fashionable and practical.
Remember to keep the dress code, time, and location in mind when selecting your outfit. Don't be afraid to experiment with different styles to find what works best for you.
Now, we want to hear from you! Have you ever attended a garden party? What did you wear, and what was the dress code? Share your thoughts and experiences in the comments below!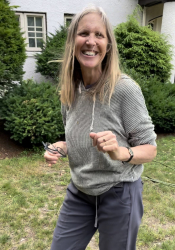 Latest posts by Jessica Zander
(see all)
Hello! I'm Jessica Zander, a garden coach and consultant based in the Boston area (zone 6b), offering virtual consultations across the country and Canada.
I've been passionate about gardening since the early 1990s, and in 2022, I launched You Can Do It Gardening to empower individuals to feel more confident in their gardening endeavors.
Following a 30-year career in nonprofit finance and operations, I transitioned out of that field in mid-June of 2023 due to the growing demand for coaching services. Interestingly, my years of presenting financial statements to boards and finance committees proved to be valuable experience for teaching people about gardening! I enjoy sharing skills, providing guidance and suggestions, and collaborating efficiently with clients to make significant improvements to their outdoor spaces, both small and large. I also regularly teach at the Arlington Continuing Education and Cambridge Adult Education.
My approach is direct and practical, akin to Mary Poppins, but tailored to your garden. Clients find satisfaction in saving money and taking pride in their own gardening achievements.