When looking to buy a snow blower, it is important to consider how much does a snow blower weigh. The weight of a snow blower depends on the make, model, and type.
Typically, single-stage snow blowers weigh anywhere between 15 to 45 kg. The weight of two-stage snow blowers is comparatively more and could reach around 140 kg. Three-stage snow blowers and two-stage snow blowers weigh almost the same. That said, snow blowers that use battery power are heavier than the common gas-powered snow blowers.
In this article, you will learn about the weight of different snow blowers, the advantages of using a front-weight kit, and some additional accessories you need to buy for your snow blower.
So, let's find out without any further thoughts!
Snow Blower Weights Compared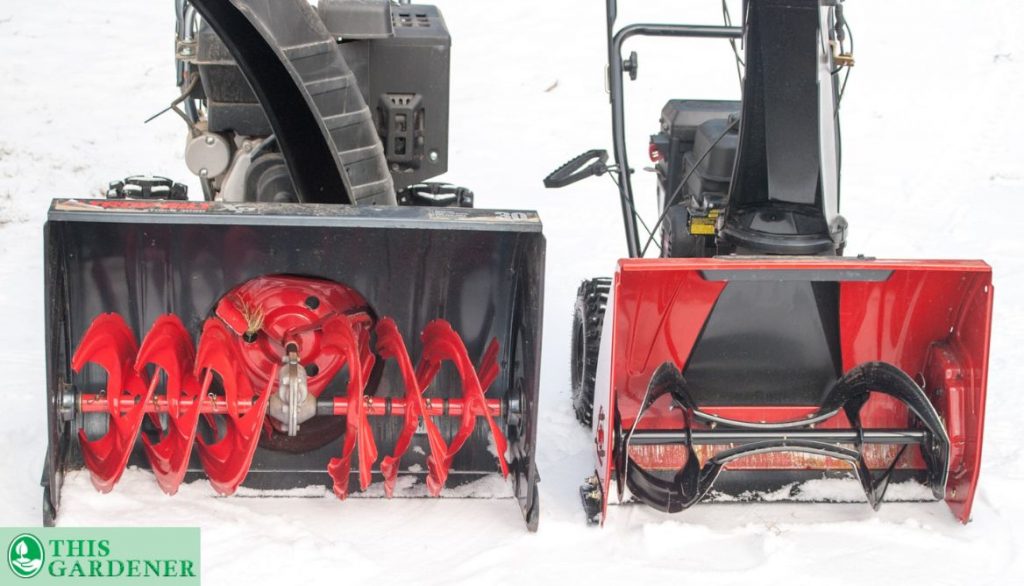 Below are the weight comparisons of some of the renowned snow blowers brands available in the market. The comparisons have been made in three different categories of snow blowers.
Gas Snow Blower and Electric Snow Blower: Weight Compared
Here is a comparison weight comparison between some of the most common gas-powered and electric snow blower models.
Electric-powered

Snow Blower
Single-Stage Snow Blower, Two-Stage Snow Blower, and Three-Stage Snow Blower: Weight Compared
Below is a weight comparison between some of the most common single-stage, two-stage, and three-stage snow blowers.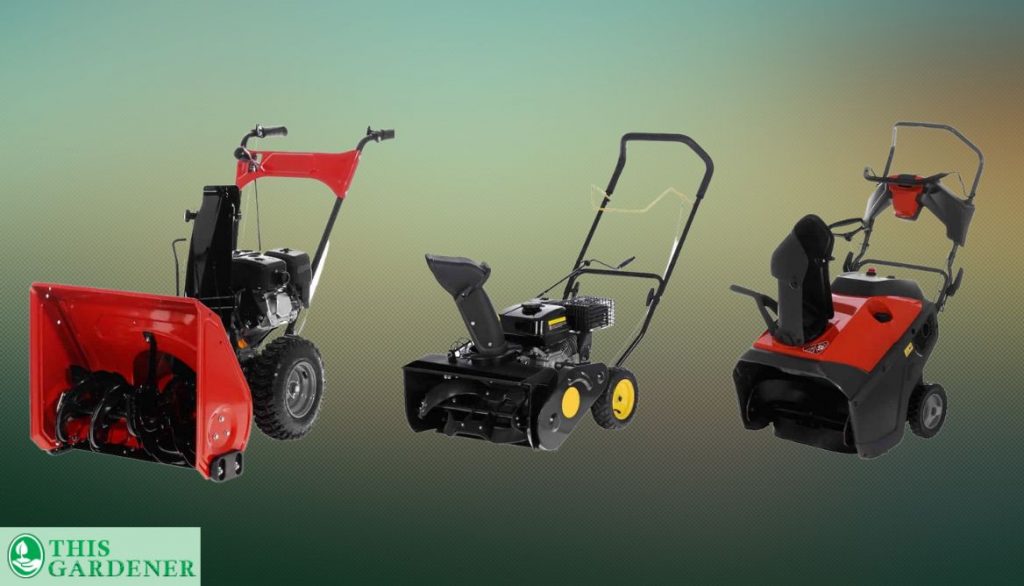 Tractor Mount Snow Blowers: Weight Compared
Following is a comparison between two commonly used tractor-mount snow blowers.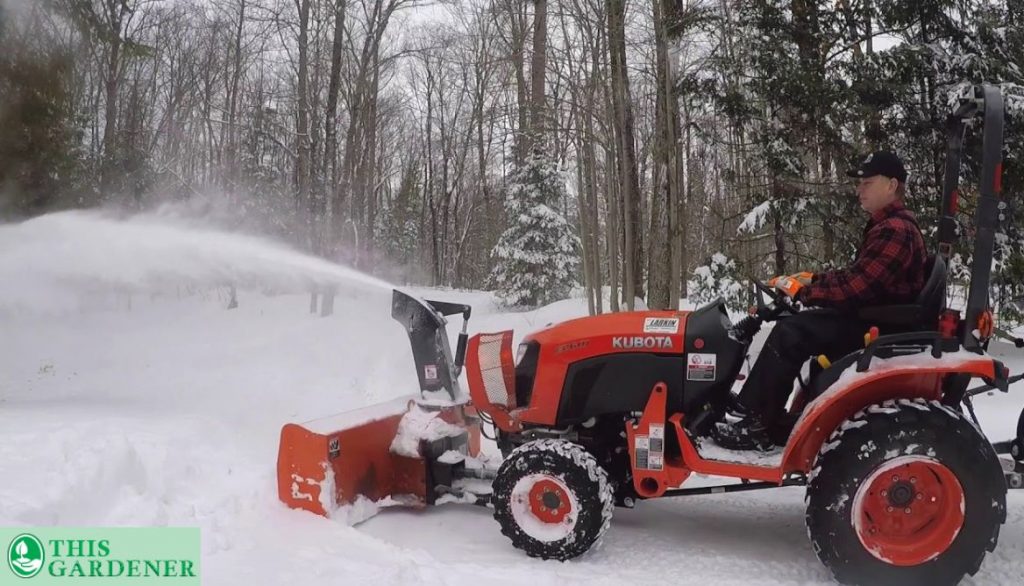 | | |
| --- | --- |
| | Tractor Mount Snow Blower |
| | |
| | |
How Much Does a Snow Blower Weigh: Conclusion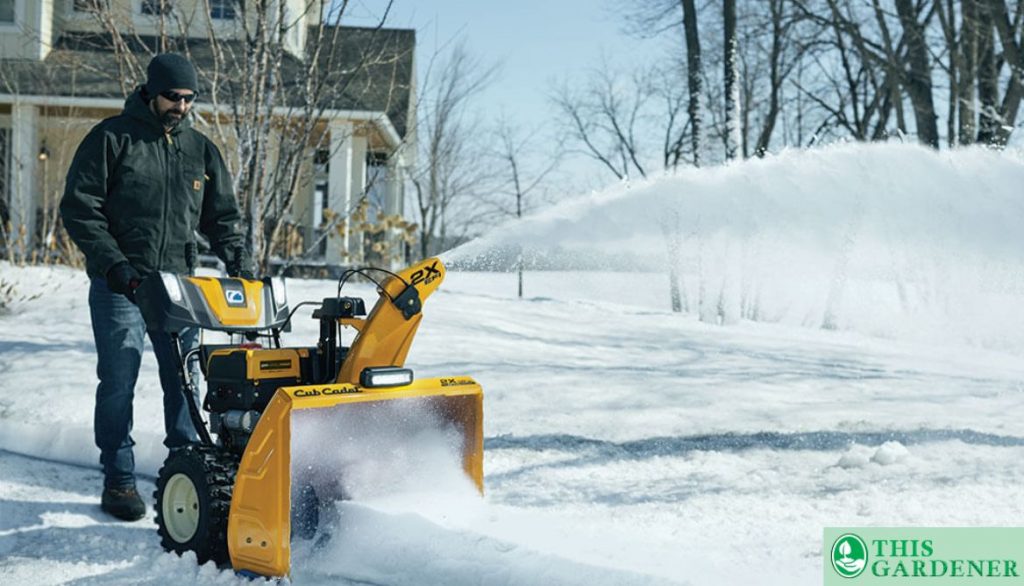 To sum up the comparison, the heaviest gas-powered snow blower is manufactured by Troy-Bilt, weighing 127 kg. Contrastingly, the lightest in the bracket is manufactured by Power Smart, weighing around 85 kg. These weight figures are with an empty tank.
In the electric-powered category, the lightest one is manufactured by Toro and the heaviest one is by Ariens. Their weights are 25 kg and 128 kg, respectively.
The lightest single-stage snow blower is manufactured by Poulan Pro, weighing 15 kg. While the heaviest single-stage snow blower is manufactured by Ariens and Craftsman, weighing almost 43kg.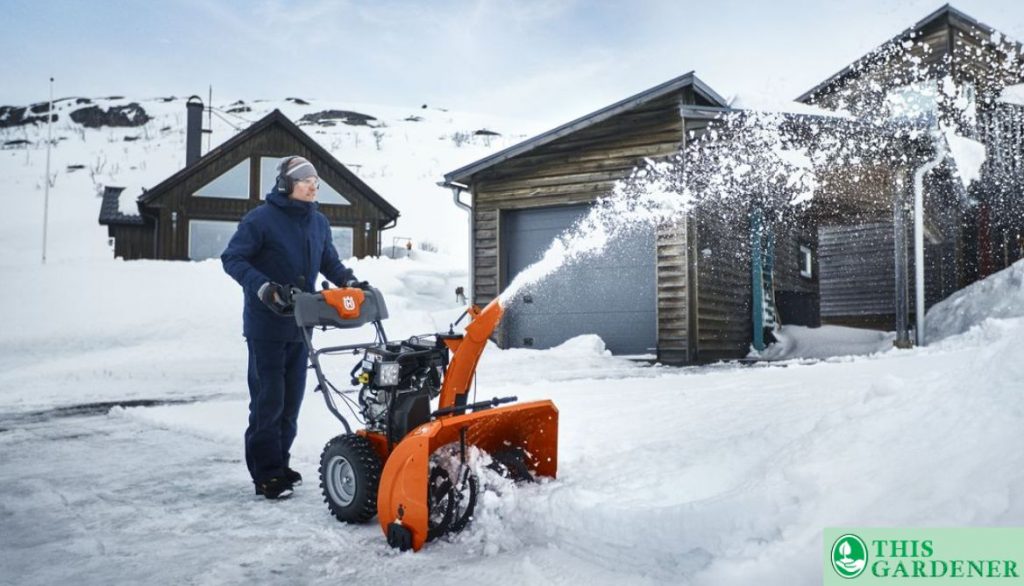 As for two-stage snowblowers, they are comparatively heavy due to their intricate construction. The lightest in the category is manufactured by Craftsman, weighing 84 kg. The heaviest two-stage snow blower is manufactured by Simplicity, weighing around 137 kg.
In the three-stage snowblowers bracket, the lightest is manufactured by Cub Cadet which weighs 122 kg. And the heaviest is manufactured by Craftsman, weighing 128 kg.
The lightest tractor-mount snowblower is manufactured by Husqvarna and weighs 110 kg. The heaviest on the other hand is manufactured by Cub Cadet that weighs 126 kg. Since these power-hungry snow blowers are used in heavy snowfall, their efficient snow removal prowess justifies their weight.
Advantages of Using Front Weight Kit on Your Light Snow Blower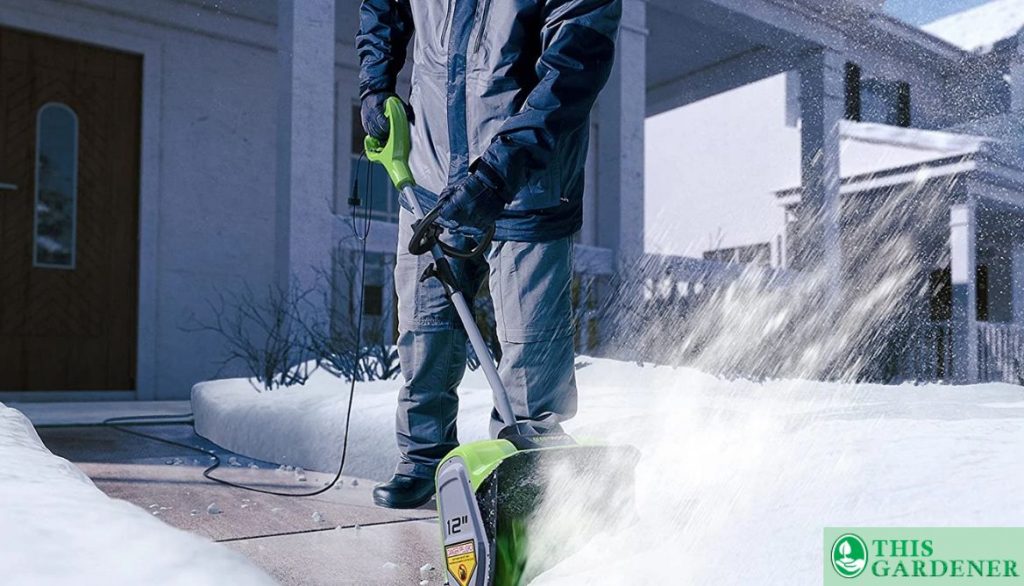 For light snow, any run-of-the-mill snow blower will be able to clear the driveway without any problem. However, in an area covered with heavy snow, a snow blower may lose traction and skid off the thick snow.
Using a front weight kit on a snow blower is essential to its effective operation as it ensures that the snow blower does not drift off or miss any uneven spots. It is especially useful when trying to clear snow off a slanted surface.
Prevent Kicking Up
Bolting a weight kit at the front of a snow blower keeps the snow blower adhered to the ground. It prevents the snow blower from lifting and missing spots while clearing snow.
Counter Balance the Back Wheels
When clearing snow off the driveway, you may need to use a snow blower cab. With this addition, the self-propelled snow blower loses its balance. This increases the chances of skidding on the wet snow. In such a case, a front-weight kit restores the balance of the snowblower.
What Are Some Of The Additional Accessories I Need To Buy For My Snow Blower?
Here is a list of add-on accessories that will make the machine more efficient in clearing out the ice.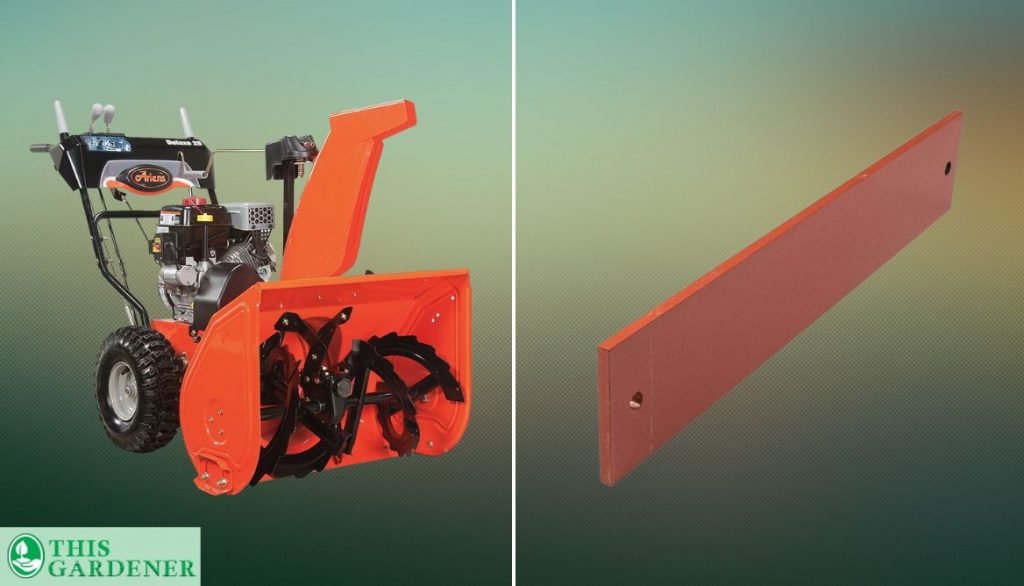 The front weight kit helps maintain the balance of the snowblower by adding additional weight to the machine. It provides more power to the snowblowers by reducing the skidding risk and improving traction to throw snow.
A front weight kit also cancels out the effect that a snow cab has on the center of gravity of the snowblower.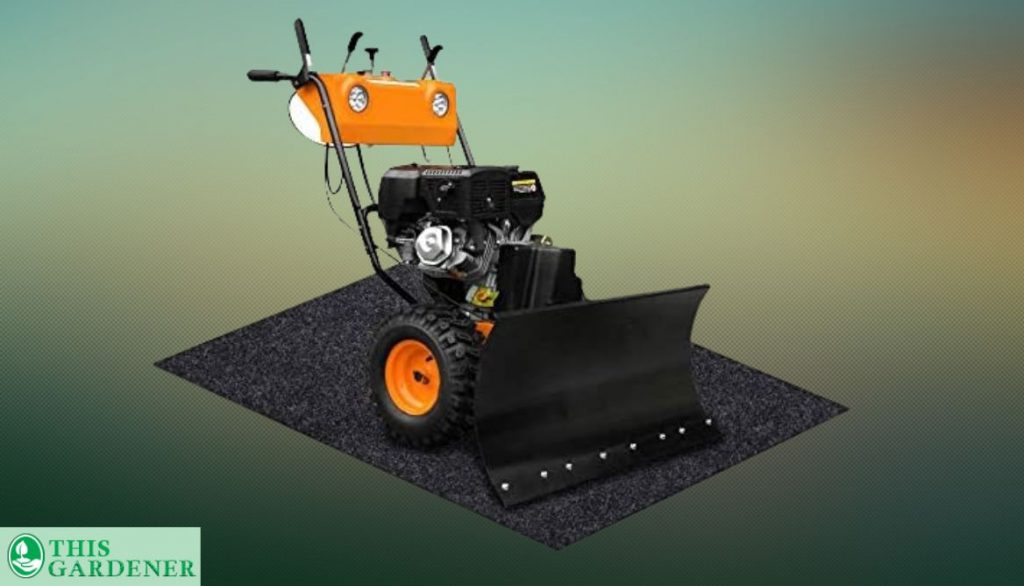 A floor mat is an essential accessory for the snowblower. After snow throwers are done with their task they need to be stored in the storage shed. But the residue gravel, mud, ice, or dirt that is stuck in clearing width shoulders, auger or the chute of the snowblower could make a mess indoors.
By placing a floor mat under the snowblower, this mishap can be avoided. A floor mat holds any melted ice, fluids, or dirt and protects the floor from any damage.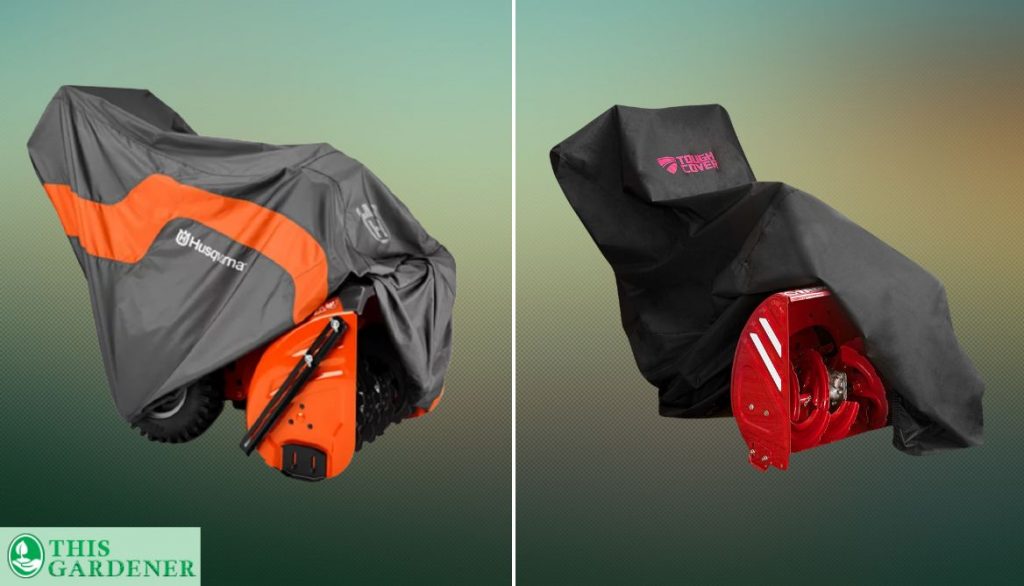 If a snowblower has to be stored outdoors due to limited garage space or not having a garage, it is recommended to use a snowblower cover. It covers and protects the machine from deteriorating.
Since the snowblower cover is made of water-resistant fabric, it saves the machine from corrosion, fog, water damage, rain, direct sunlight, wind, storm, and any detrimental weather conditions.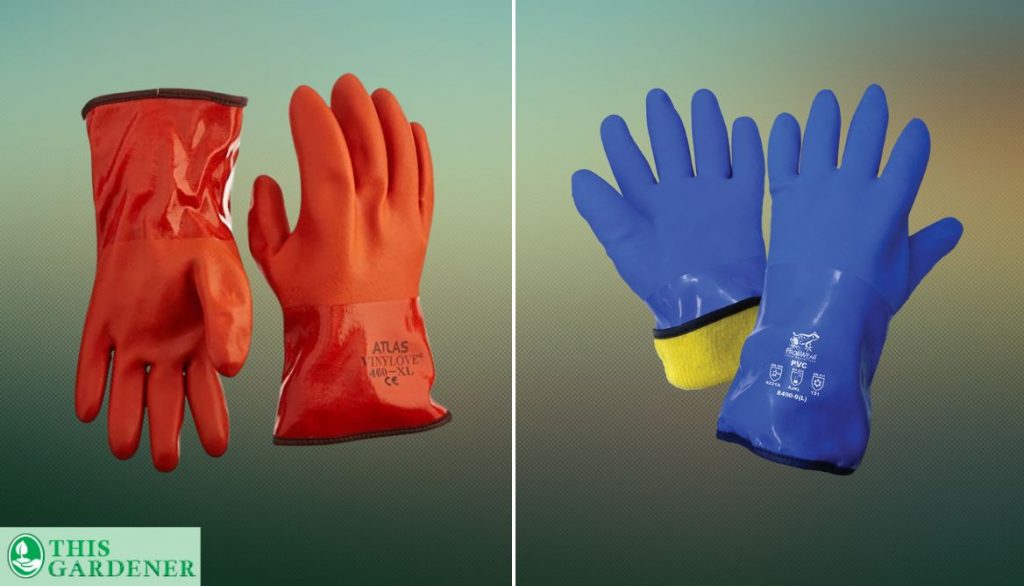 Snowblower gloves are an effective alternative to heated handles. They insulate the hands against cold weather conditions and snow. Snowblower gloves are water resistant and allow handling the snowblowers outdoors with added warmth and comfort.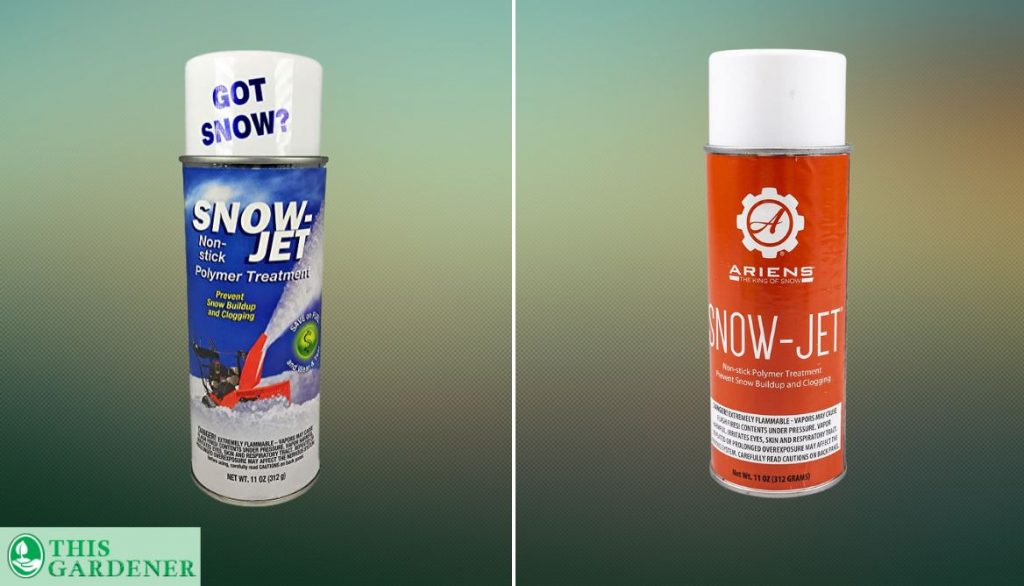 After a snow-blowing session, snow and gravel can get stuck in the auger paddles, chute and the impeller fan of the snowblower. Cleaning out the narrow parts can be a hassle and a difficult feat.
Snow jet spray prevents the ice from clogging the auger paddle or the chute. After using the snowblower, spray and instantly remove snow from the machine with the snow jet spray.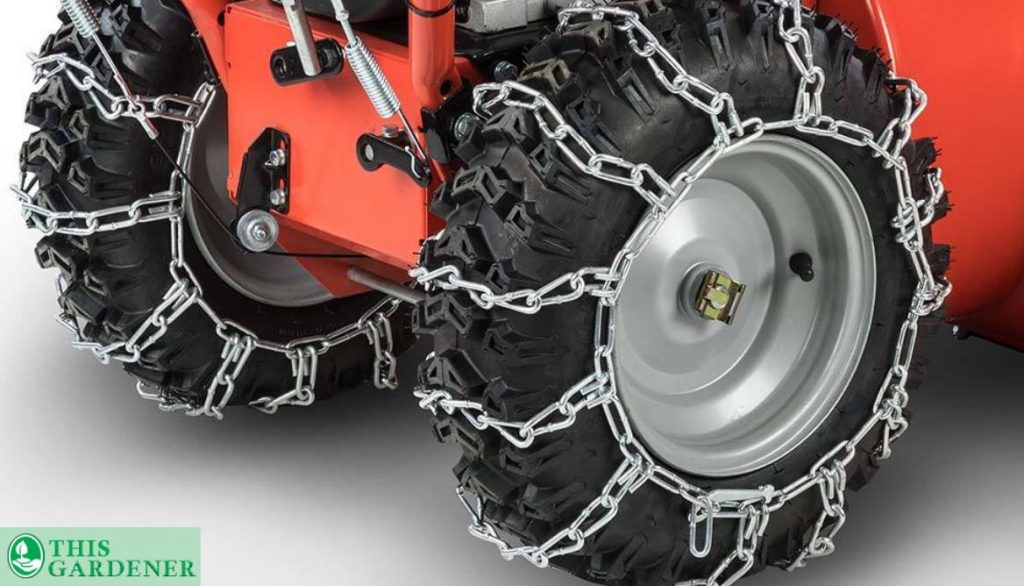 Snow blowers are machines with heavy weight and immense power. Since snow is slippery and there is very little traction available for the device to function, the snowblower could easily skid off. This could damage the device and even hurt the handler.
To prevent this from happening, tire chains can be installed on to rubber wheels of the snowblower. These chains provide the tires with additional grip and maneuverability.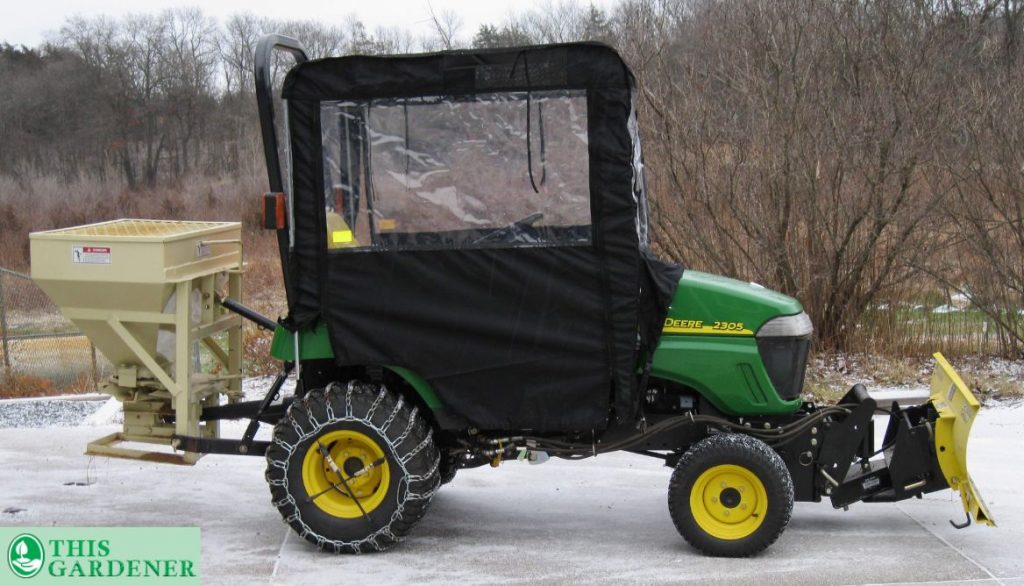 Operating a snow blower in windy conditions can be rough as the ice could be thrown back onto the handler. If the handler is exposed to such working conditions, they could catch a cold or fall sick.
A snow cab is made up of freeze-resistant fabric and it allows operating a snowblower in extreme weather as it keeps the handler covered and stops the snow. A typical snow cab is usable with single and 2 stage models.
Melt Buddy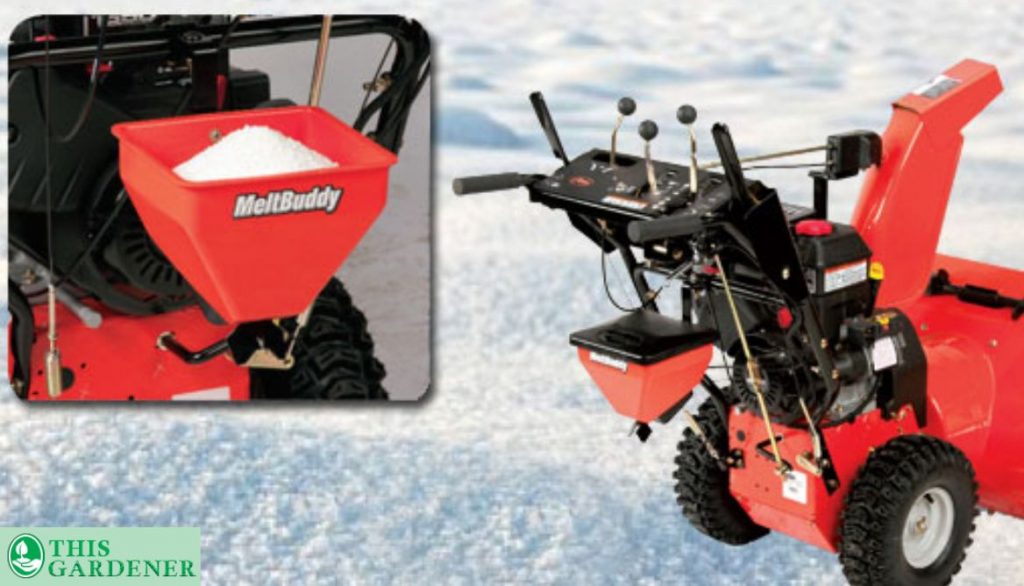 Melt Buddy is a container that is filled with ice-melting salts and attaches to the snowblower. This eliminates the need to disseminate the melting salt manually as it is spread automatically while clearing the snow. Melt Buddy is attachable to most snowblower models.
Taking Care of Your Snow Blower
To ensure that the snowblower stays in good health and suitable overall conditions, it is very important to care for the machine. Following are a few pointers on caring for your snowblower.
It is recommended to use snow jet spray to clean the auger of the snowblower. To prevent rusting, always wipe the shear pins dry after using the snow blower. When using an extension cord outdoors, be cautious as it could cause a short circuit. Remember to clean out any residue snow from the chute controls to prevent a malfunction.
FAQ
How much does a 26-inch snow blower weigh?
Of standard clearing width, the weight of a 26-inch snowblower could be around 100 kg or 219 lbs. These are the weight figures for two-stage models with an empty discharge chute.
How much does a craftsman 24-inch snow blower weigh?
A 24-inch Craftsman electric-start two-stage snow blower model that is suited for light snowfall as well as heavy snow, weighs around 86 kg or 191 lbs. This model is the best snow blower in its weight class as it is perfect for clearing ice off of a gravel driveway, sidewalks, and paved surfaces.
How much does an Ariens snowblower weigh?
An Ariens model is a heavier snow blower and its weight is around 112 kg or 246 lbs. This is 2 stage snow blower type and can be used for snow removal from any sidewalk, or gravel driveway, be it light snow or more snow.
How much does a 2-stage snow blower weigh?
2 stage snowblowers weigh between 68 kg to 137 kg, depending on the chosen model.
Is a 3-stage snow blower better than a 2-stage?
A three-stage blower is almost twice as efficient as a 2 stage blower. It removes more snow per clearing width and is thus a powerful machine.
Conclusion
Snow blowers are the need of the hour if you live in an area prone to snowfall. Most single-stage blowers weigh around 45 kg. 2-stage snowblowers and 3-stage snowblowers can weigh around 140 kg. To make your snowblowers more effective, you could use additional accessories.
Depending on how much snowfall your vicinity receives, which snow blower model is suitable for you? Comment down below to let us know if you prefer electric start snowblowers over traditional ones, as we would love to hear your point of view.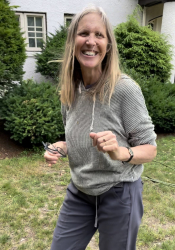 Latest posts by Jessica Zander
(see all)
Hello! I'm Jessica Zander, a garden coach and consultant based in the Boston area (zone 6b), offering virtual consultations across the country and Canada.
I've been passionate about gardening since the early 1990s, and in 2022, I launched You Can Do It Gardening to empower individuals to feel more confident in their gardening endeavors.
Following a 30-year career in nonprofit finance and operations, I transitioned out of that field in mid-June of 2023 due to the growing demand for coaching services. Interestingly, my years of presenting financial statements to boards and finance committees proved to be valuable experience for teaching people about gardening! I enjoy sharing skills, providing guidance and suggestions, and collaborating efficiently with clients to make significant improvements to their outdoor spaces, both small and large. I also regularly teach at the Arlington Continuing Education and Cambridge Adult Education.
My approach is direct and practical, akin to Mary Poppins, but tailored to your garden. Clients find satisfaction in saving money and taking pride in their own gardening achievements.