The world of landscaping is a very vast domain that has been expanding day by day. We see new innovations and inventions that make lawn care a literal walk in the park! Similarly, if we talk about a lawn mower then there are many problems we face while mowing a lawn!
If the lawn is too large then mowing for hours will be tiring, if the grass is long then large quantities of grass cutting could pose a problem, and if you want a beautiful lawn with fine cuts. Then a lawn mower with sharp blades is kinda hard to find.
Two big contenders come forward and clash in this competition to solve these problems. Both have excellent track records and reputations. Yes! We are talking a SCAG Versus Ferris!
Quick Overview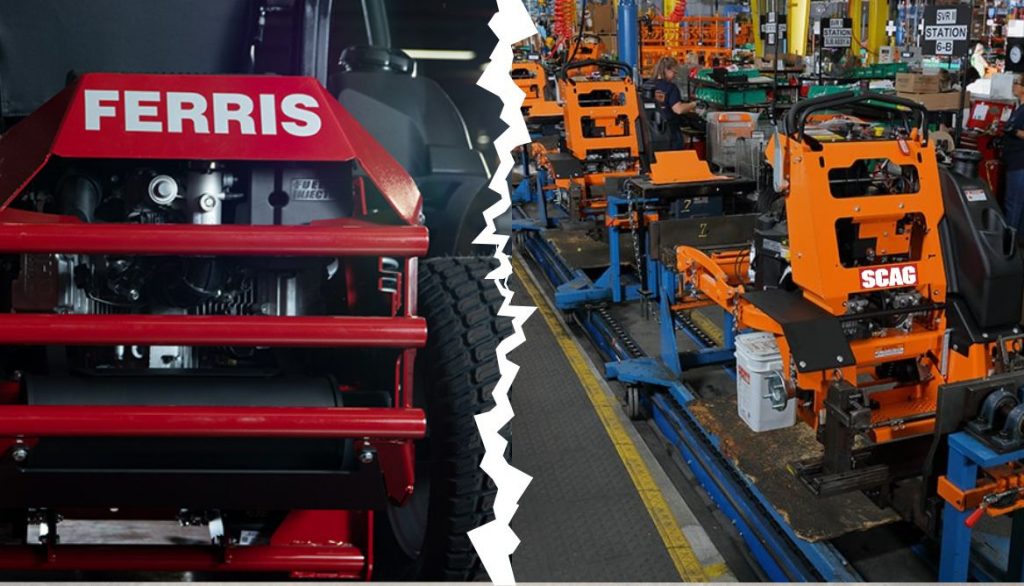 SCAG is a brand that focuses more on robustness and long-term use. Their machines are built to last for longer timespan. Although they are a bit pricey, they do not compromise on the quality and finesse of the product.
Overall their choice of material for the construction is also top-notch and provides impenetrable protection to the user. They have launched a huge variety of mowers in the market!
Ferris is a name in the market that is known for its versatility and ease of use. Their builds are more focused on user comfort and exceptional handling. They also integrate features that make the performance of their machine much smoother and easier to operate while being safe.
They have introduced a mix of everything in their products. The price tag on this brand offers a very diversified machine type for you which will turn out to be an excellent addition!
Things To Consider When Deciding Between Scag versus Ferris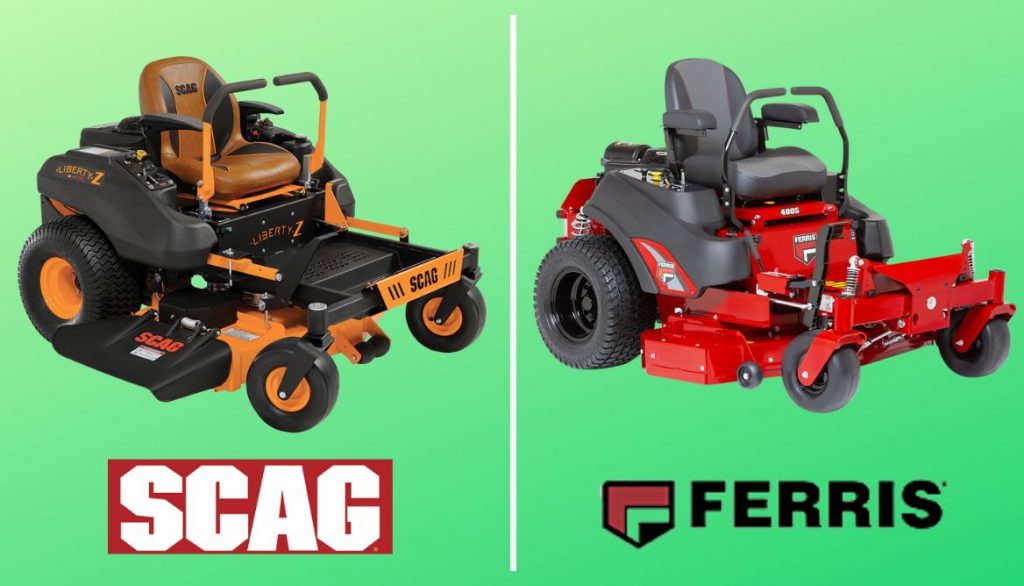 Before digging into your pockets and investing in a mower that will be your lawn partner for years, You need to consider some aspects that will be helpful to decide your purchase.
Check the quality and safety of the decks, the metal used to make the decks, the cost of the mower, small bits of details such as welding/bolts/wiring, dealers near you, availability of the salesman, type of machine suitable for the size of your house, and value for money of the stock ordered.
Let's look at both of these brands in detail. Let's go!
Brand vs Brand
The history of these mowing giants will blow your mind! They seem like twin brothers that started the same business at the same time but with different names.
SCAG started off as a milking machine company. But later, they realized that landscaping had a much more profitable and promising outcome. So, they quit milking and jumped right into the landscaping business in 1986.
At that same, another firm had the same idea and similar history! Ferris around the same time had the same business. In 1980, they too realized that landscaping was a growing industry and could win them a fortune. They were right!
Winner: As a brand, both are winners! While SCAG prides itself in terms of durability and high-grade materials. Ferris confidently portrays its versatility.
Safety
Safety is something that every customer will put forth above all else. You might want to consider this whether you use a zero turn, mounted, walk behind, or any other type of mower.
What SCAG has to offer:
ROPS

Wide caster wheel

Self-adjusting belt

AUSCO disk brakes

Pros Digital meter with preprogrammed maintenance

Quick cutting height adjustment
What Ferris offers:
Integrated suspension system for a safer mowing experience.

Kill switches

Durable deck shell to keep you safe from impacts.

Seat belt with mounted seat.

Adjustable seat.

Side skirts for deck.
Winner: Ferris triumphs in this comparison as it considers the safety of both the machine and the user.
Mower Metal
If you are worried about the metal body of the SCAG then worry not! SCAG uses the toughest metal for making their mowers durable and reliable. A 14 gauge steel and grade 100 military-level metal is used to make the deck of the mower. If this does not reassure you then what will? Right?
Ferris does not also back down from quality! If you purchase a Ferris mower then you can expect a 2.7mm fabricated construction steel. The deck is a tough shell to crack if you have thoughts that it will break that easily.
Both companies use high-quality materials for the construction of their mowers.
Winner: With unwavering confidence, SCAG wins this one. As they use the highest grade of metal for the construction of their machine!
Deck Construction
SCAG is a pioneer when it comes to producing top-of-the-line mowers for users. Be it residential or commercial mowers, they have it all. Let's take an example, the Tiger Cat or even the Scag Cheetah mowers is an impressive line of mowers by SCAG that deliver quality and durability. The Tiger Cat decks are made from a variety of 7,10, and 11 gauge fabricated steel that can withstand even the toughest of wear and tear.
If we talk about Ferris then we see a lot of interesting features. For example, let's take into consideration the iCD series from Ferris. These mower decks are made from an ingenious method of welding two separate 10 gauge sheets of fabricated steel into a single sheet. These robust deck shells can withstand harsh weather and unpredicted impacts with ease!
Winner: You can bet your money on SCAG in this one as they have a three-layered deck which is practically the toughest in the market.
Engine Design (SCAG Feats and Ferris Suspension System)
SCAG engines are considered some of the best in the market. Their SCAG SR series engines give you smooth, controlled, high-powered, & top-performance engines. These engines give you unparalleled performance for years and last for a long time. The engines feature a V-Twin design fitted with an overhead valve (OHV). A bigger engine for more power in your grasp!
Ferris pursues a different engine technology! Ferris makes a multi-patented independent suspension system that delivers high performance, greater mowing speed, comfort to the operator, & handling. You can expect the independent suspension to provide the finest cuts every time while using the mower.
Winner: Both have their winning horses crossing the line at the same time. It's a draw! SCAG offers power while Ferris offers improved handling!
Cutting Height
If you are seeking a walk-behind or a zero turn mower then you can expect SCAG to deliver both the types with utmost high quality. It depends on your need and lawn type but all models of SCAG mowers will offer cutting heights of about 1.25″ to 5″.
Ferris has a little more versatile approach when we take about cutting height. If we talk about the ISX, Procut, or any other series, they do not disappoint in terms of cut height and cut quality. Their machines will allow you to adjust the grass-cutting height to a max of 5″.
Winner: This battle also ends in a matched performance. Bot have similar cutting heights.
Cutting Area
SCAG has some of the most fantastic zero turn, stand-over, and riding mowers. They deliver some of the most versatile cut areas via their cutting deck sizes. If you are buying a new mower then expect a cutting area that spans from 48″ and jumps all the way to 72″ depending on the model. Be it Scag Cheetah, Freedom, Liberty, Tiger Cat series, etc.
Ferris on the other hand does not stay behind the competition. Providing much more variety in their zero turn mower, riding mowers, and other models. You can notice a cut area of 32″ and all the way to 72″ which is pretty impressive.
Winner: Ferris dusts its competition with a margin! As it offers much more variety and selections.
Wide Wheels
Being in the market for a long time, both realized that the placement and size of the mower wheels can be an impactful feature for most lawn care enthusiasts. While most people would think of this as a very small modification but it is a very important feature.
Most mowers have larger rear tires and smaller front wheels. This size combo allows smoother, faster, and easier handling of the machine. Your equipment will perform better if you fit it with the best wheels.
If you have more ground to cover in less time then fitting the most suitable wheels on your equipment can be a game changer for sure!
Winner: This argument ends in an equal match. Both brands have integrated these features pretty well.
Comfortable Ride
Most companies want their user to have a comfortable ride when using their machine. Integrating a smoother transmission system into the machine allows for a less bumpy ride and a finer grass-cutting experience.
SCAG and Ferris both have impeccable machines that have always given the user a comfortable ride and a suspension seat that can be adjusted as per requirement. You can be at ease when using these machines. They deliver the utmost utility and ease of use while being extremely comfortable during long mowing hours.
You may have a nice ride and uninterrupted experience while mowing your lawn. Additionally, in comparison to a walk-behind mower, you will not need to stroll for long hours to get the lawn done.
Winner: Ferris wins this race with its comfortable adjustable seat, headrest, & controlled handling.
Accessory Add-Ons are Available at a SCAG and Ferris Dealer
The most common discussion started among the experts is when they choose accessory add-ons. A machine is incomplete with the add-ons. Both Ferris and SCAG deliver some of the most groundbreaking feats in their products.
Firstly, let's talk about how SCAG has made things easier for us. They have introduced some very handy attachments and accessories for their mowers.
Want to take their mower somewhere else they have the truck loader hitch mount. So is visibility an issue? Fit the Rops with an LED light kit, Grass flying everywhere and creating a mess? Slap in that grass catcher to collect all the grass with ease. Also, if you need a large area to be mowed then make sure to check out the mulches they have!
Now let's shed some light on Ferris and its innovative accessories. They also have similar features but they have focused a little more on the user of the equipment. Many of their accessories are a discussion starter for people after a test drive of the riding variant. Many have fallen in love with it!
Meanwhile, let's talk about the attachments and accessories Ferris has at its disposal. You can put on a premium mid-back or high-back suspension seat, you can even put on a headrest for a more comfortable ride. LED light sets and catcher bags are also available from a dealer!
Lastly, if you want to take your machine someplace else then a trailer hitch kit will allow you to tow it with ease.
Winner: Ferris wins the add-on battle! It focuses on both the user and the machine.
Maintenance and Warranty
If you are worried about maintenance and warranty then rest at ease. Dealer support and customer support both are timely and highly responsive.
If you are using a SCAG product then the frame and structural components such as oil reservoirs, oil coolers, fittings, electrical switches and clutches, pulleys, hydraulic pumps, and wheel motors have two years of commercial use.
The warranty provided on these parts are covering manufacturing defects for a duration of two years, including parts and labor. If you need more info then you are most welcome to visit the dealer in your area and know more.
Ferris brought more value in their warranty and maintenance for users. Ferris has a 2+2 warranty policy that made an appealing impact on its customers. Also, the belts, tires, batteries, brake pads, and blades are covered for a limited time by Ferris or some models. For further detailed info, you can always visit the Ferris dealer or the website.
Winner: Ferris is undoubtedly providing more added value to the warranty with their 2+2 warranty system.
Money Matters
It is all about your need and use. If you are someone that pursues standards and caliber then SCAG is your choice. And if utility is your forte then Ferris is your choice.
In terms of prices, both are head to toe. But according to some users, SCAG won the competition in terms of build standards. Using the best parts is what they pride themselves on. While Ferris is a hard competitor, it might have its own impressive features.
A large number of people have tried and tested both machines. SCAG wins on a long-term base as they are built to last and possess higher durability in terms of use.
Winner: This is a tough one. But we will give credit to both. While one offers high grade and robustness in build. The other offers versatility and ease of use. Both aspects are worth the money. So it's a draw!
FAQ
Is Ferris a good mower brand?
Ferris has a history of more than a century in producing mowers. Of course, it will be an amazing manufacturer that has mastered the craft of lawn mower manufacturing.
Is Scag American made?
Affirmative, SCAG is made in the USA. Its manufacturing is done in Mayville, Wisconsin.
Who makes Ferris mowers?
Started as a Uebler Milking Machine Company, later it saw a more fruitful future in the landscaping industry and started manufacturing lawnmowers. Surprisingly it clicked!
How long do Ferris zero-turn mowers last?
If you have bought a Ferris Mower then you can expect about 2000 hours of mowing without the worry of repairs.
Is SCAG worth buying?
They are not the cheapest mowers in the market but the price tags justify the quality and functionality of the mower. You can also expect this mower to last for years.
What does SCAG stand for?
It means "Selective Coronary Angiography". It is responsible for making amazing SR engines for the mowers.
Conclusion
Things that one needs to keep in check while purchasing a machine are the budget and hours of use.
Other attributes that you need to highly consider are the durability of the machine, the comfort of the ride, the speed of the machines, performance on the rough plantation, no of rides before the machine breaks down, the level of support the manufacturers have for you, & difference the cost.
So, which one are you choosing for the lawn? Let us know in the comments section. We'd love to know about your choices.
References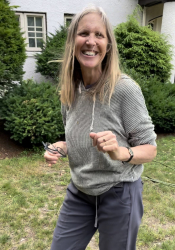 Latest posts by Jessica Zander
(see all)
Hello! I'm Jessica Zander, a garden coach and consultant based in the Boston area (zone 6b), offering virtual consultations across the country and Canada.
I've been passionate about gardening since the early 1990s, and in 2022, I launched You Can Do It Gardening to empower individuals to feel more confident in their gardening endeavors.
Following a 30-year career in nonprofit finance and operations, I transitioned out of that field in mid-June of 2023 due to the growing demand for coaching services. Interestingly, my years of presenting financial statements to boards and finance committees proved to be valuable experience for teaching people about gardening! I enjoy sharing skills, providing guidance and suggestions, and collaborating efficiently with clients to make significant improvements to their outdoor spaces, both small and large. I also regularly teach at the Arlington Continuing Education and Cambridge Adult Education.
My approach is direct and practical, akin to Mary Poppins, but tailored to your garden. Clients find satisfaction in saving money and taking pride in their own gardening achievements.