Dixon zero turn review is a discussion starter for most lawn care experts and enthusiasts. Since its establishment in 1974, Dixon ztr the best turn mowers.
The advent of Dixon zero turn lawnmowers brought a revolutionary change in how you took care of your lawn. It cut down the time to complete lawn care stuff by many folds and justifies your money spent.
So, let's extend this discussion starter further into a detailed informative experience and dive into the tiny bits of how these machines make yard maintenance easier. Let's get started!
Quick Overview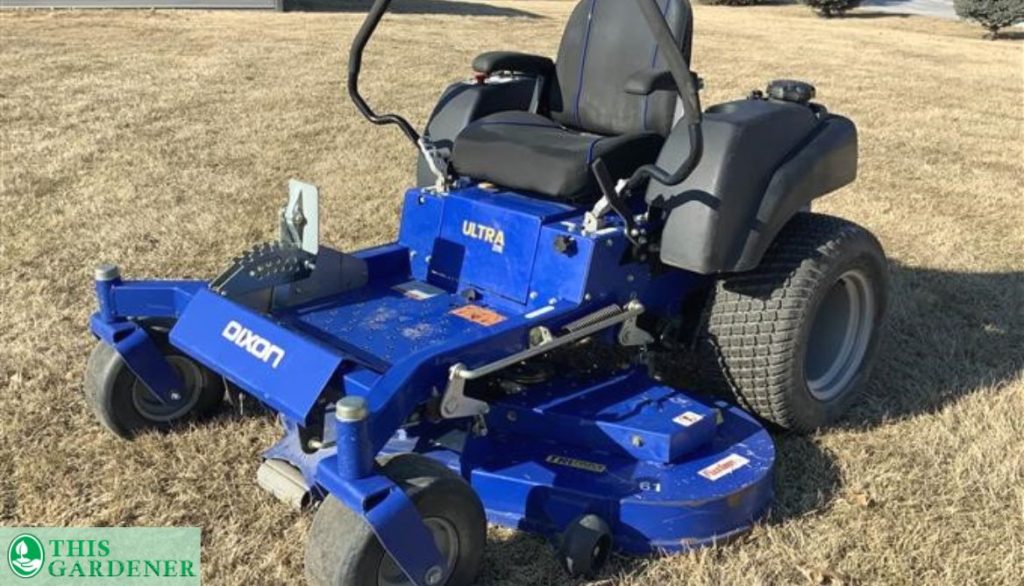 Some interesting additions made by this mower brand made it an interesting machine to add to the collection. Mechanical transmission was accommodated instead of hydraulic transmission which made them pioneers of today's industry and commercial standards.
Being a very versatile brand, Dixon ztr comes in three very distinct series namely Speed ZTR, Dixon Ram models, & Dixon Ram Ultra (Ram Ultra gives some amazing features in its price). Each brings to light some of the best features slapped into one working unit!
Let's shed some light on the fantastic features that the mower possesses.
Features to consider when choosing a Dixon zero-turn
The price is a major issue for many consumers. However, the dealers know when it comes to buying lawnmowers counsel that basing your purchase on price is a mistake. For example, the cheapest mower can turn out to be the more expensive alternative due to maintenance issues, durability, and expense for repairs.
Once you have a list of features the lawnmower must have to satisfy your needs, there is an overload of considerations you must deal with concerning what zero riding lawnmowers to buy. They include: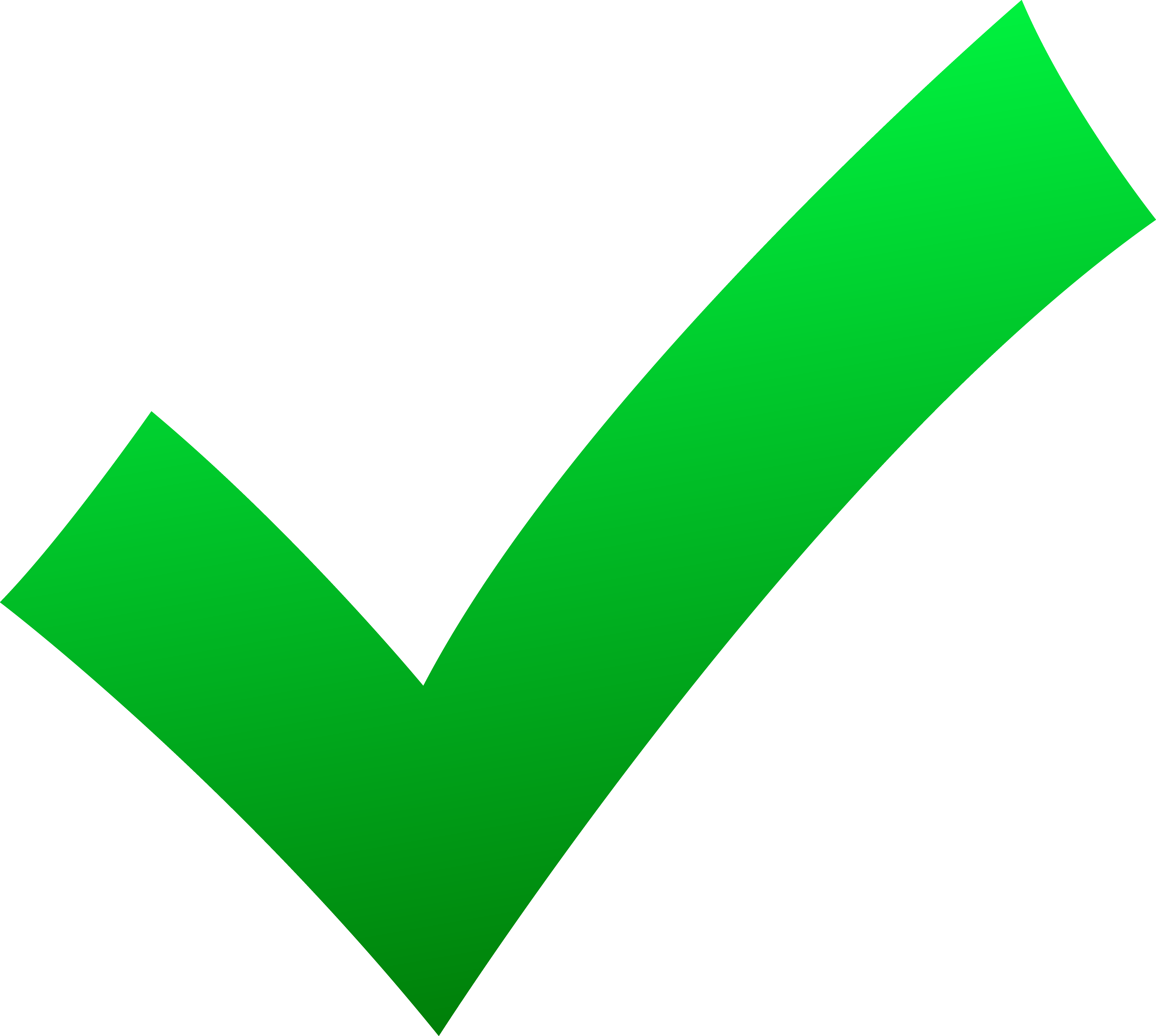 Ease of Use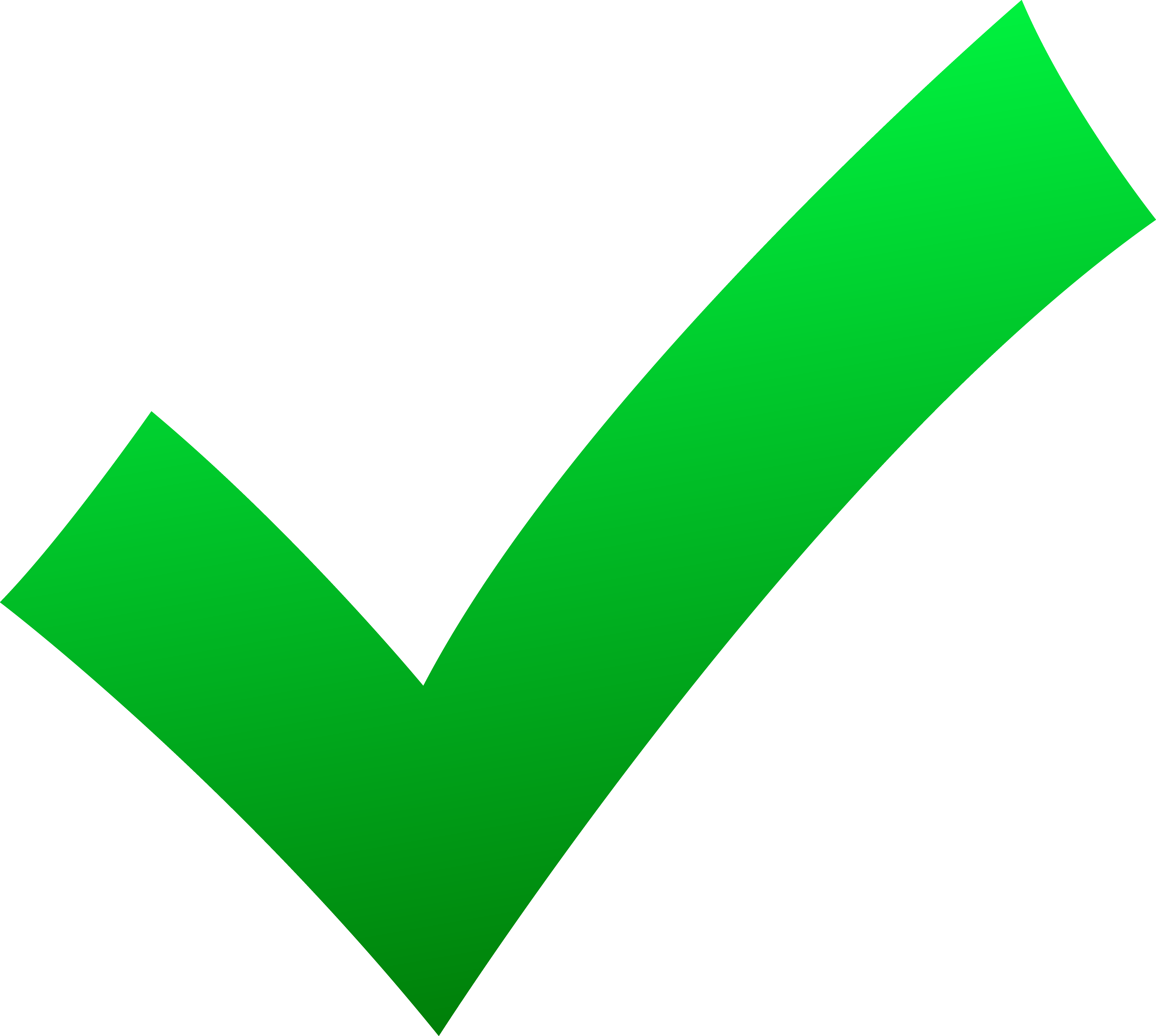 Durability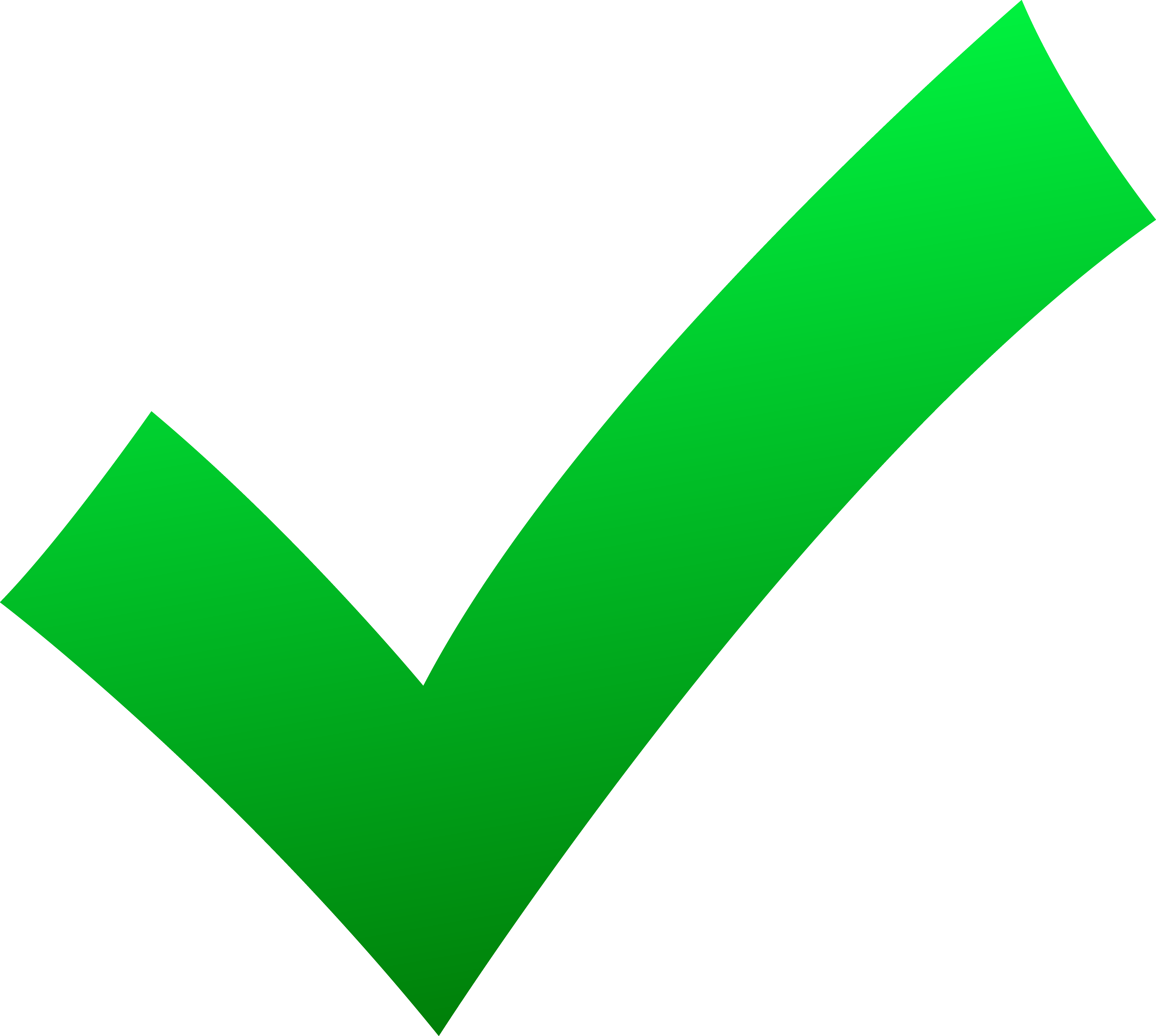 Attachments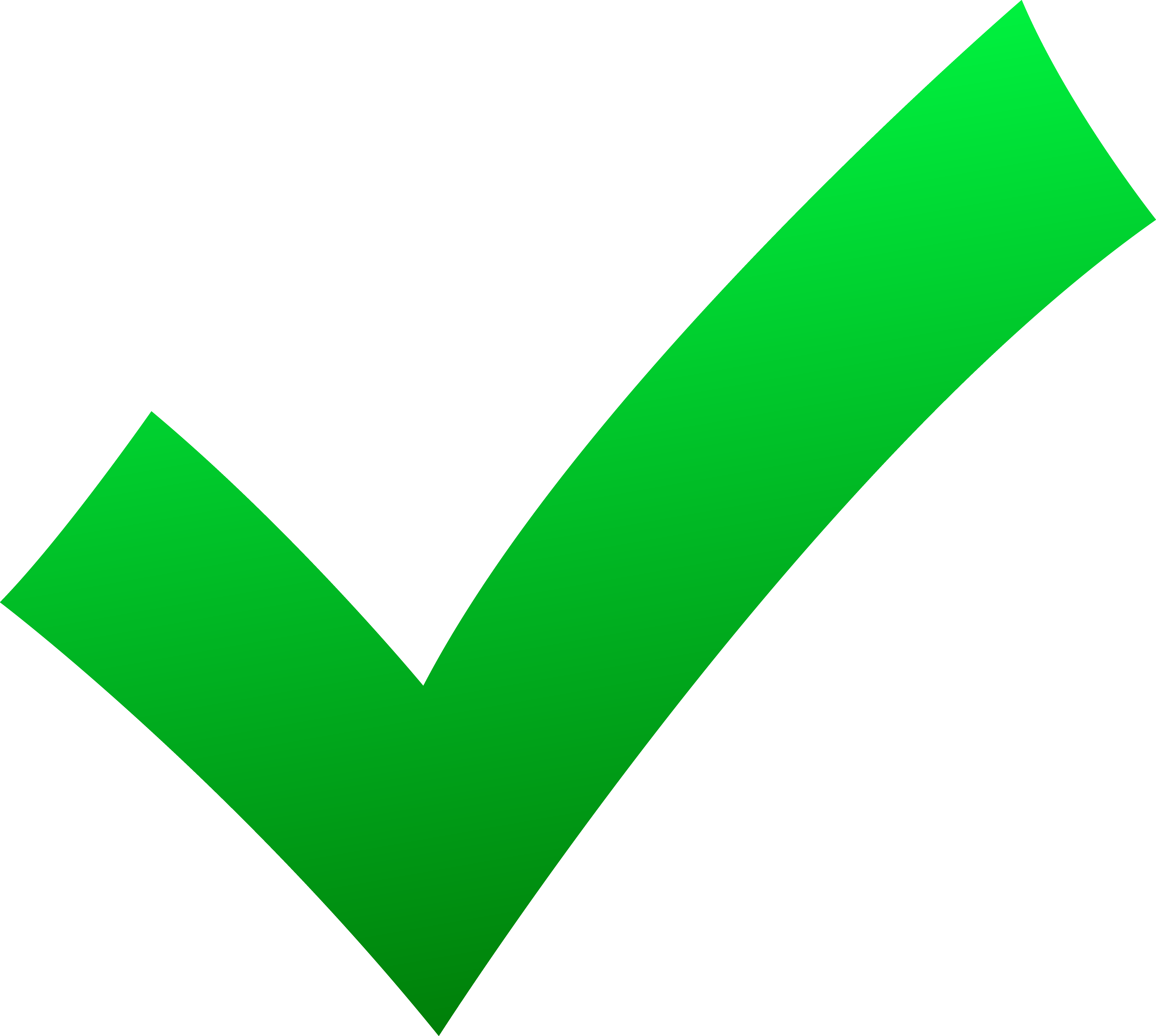 Selecting A Mower with the Proper Deck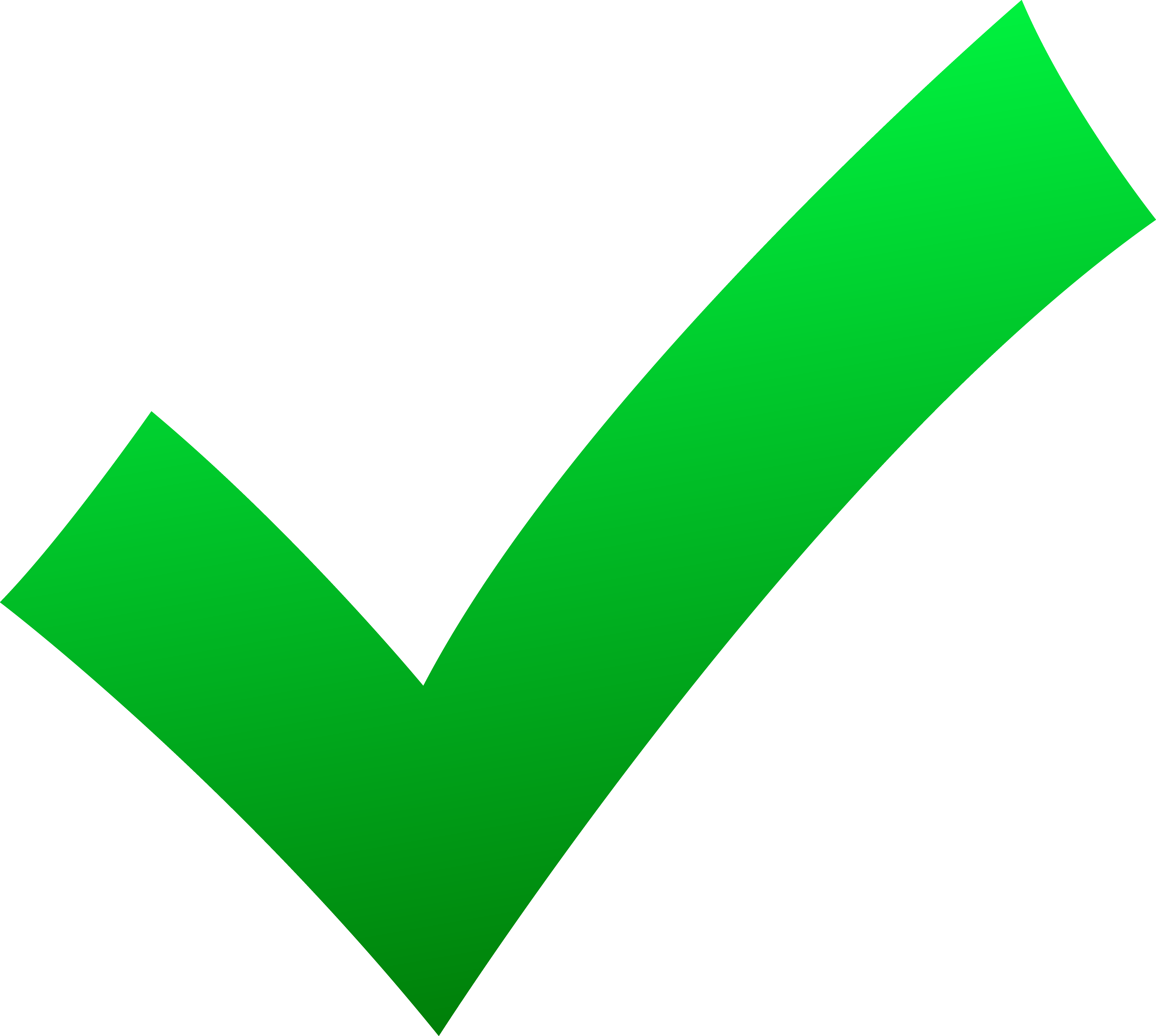 Wheels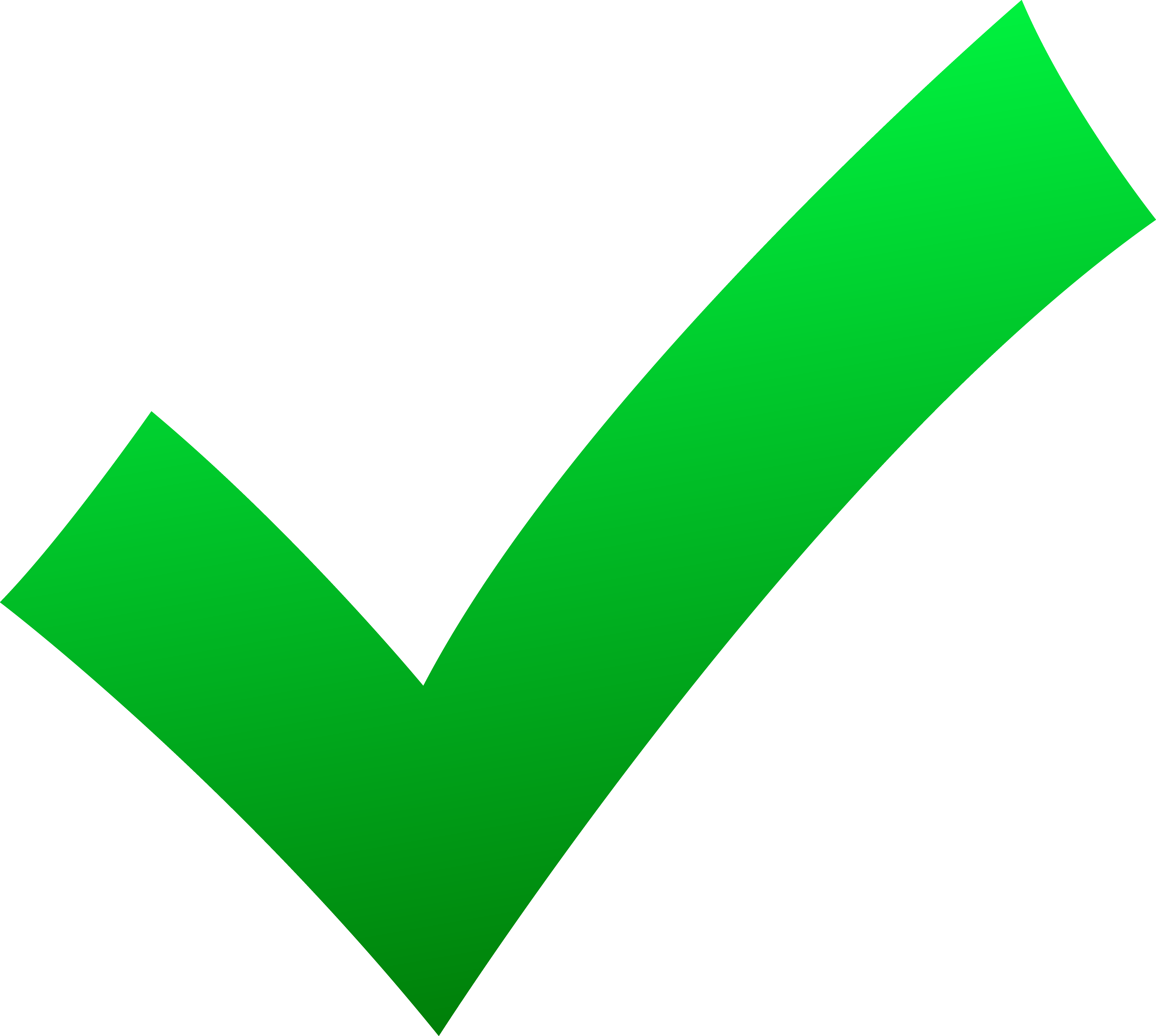 Engine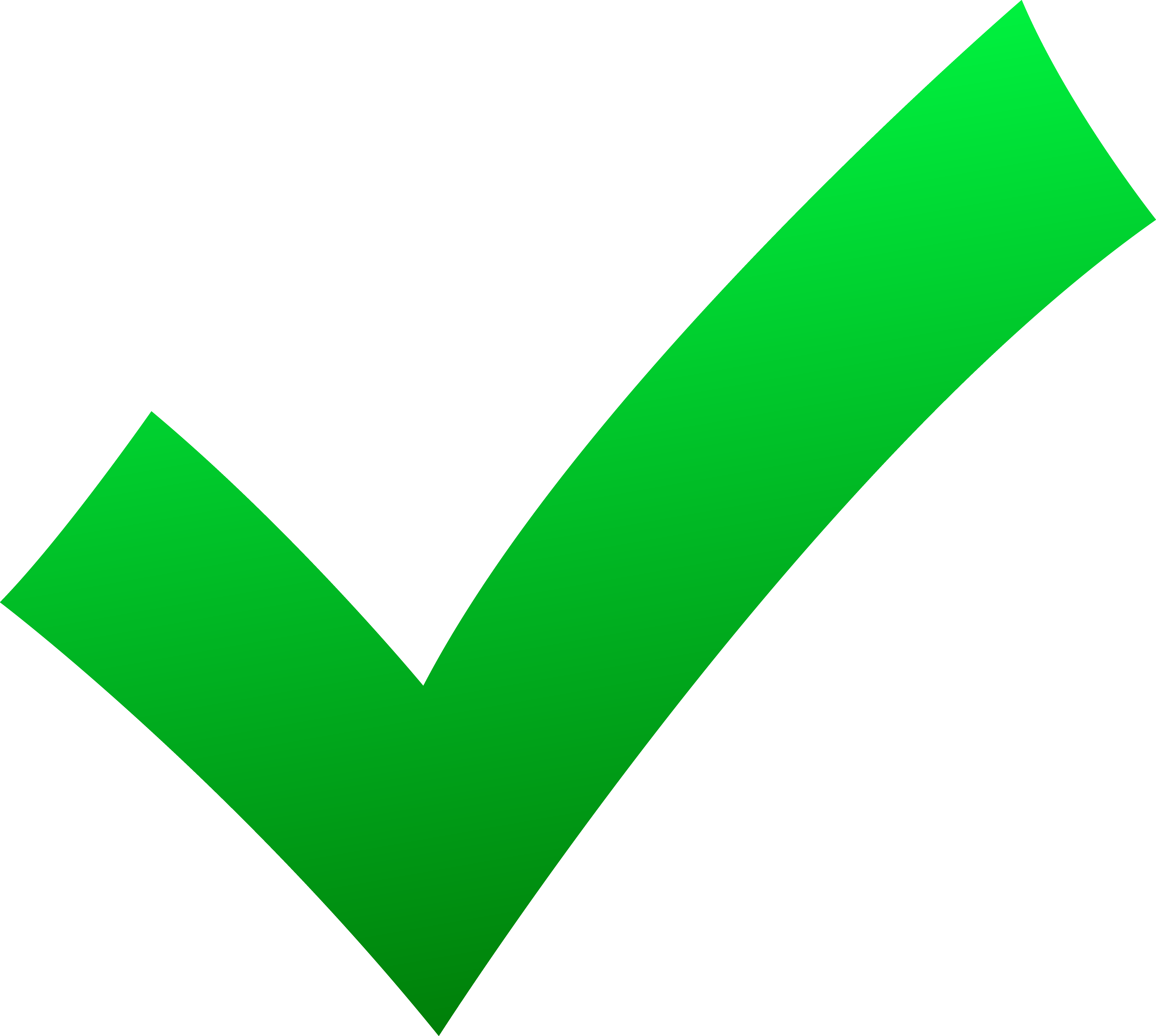 Transmission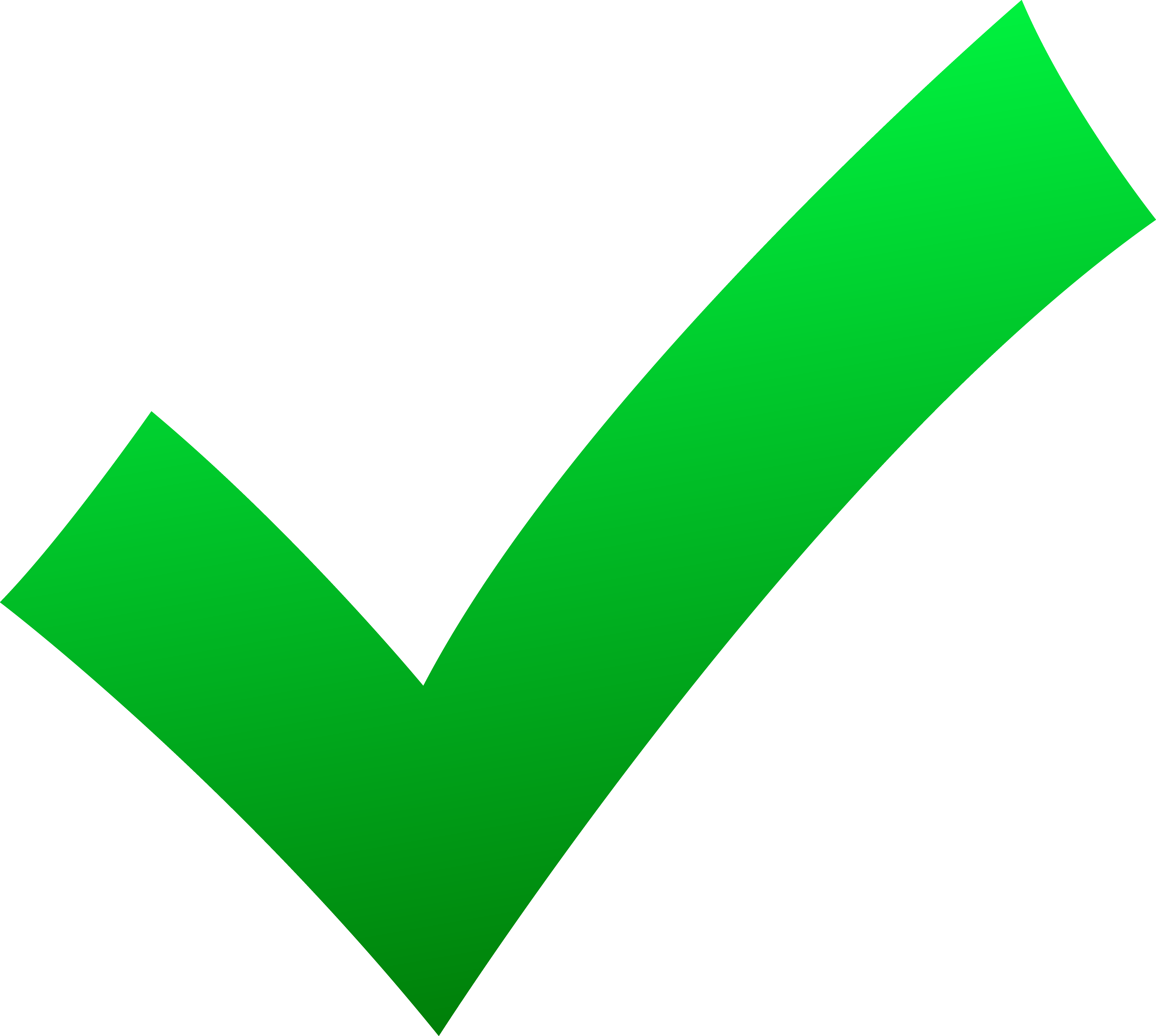 Comfort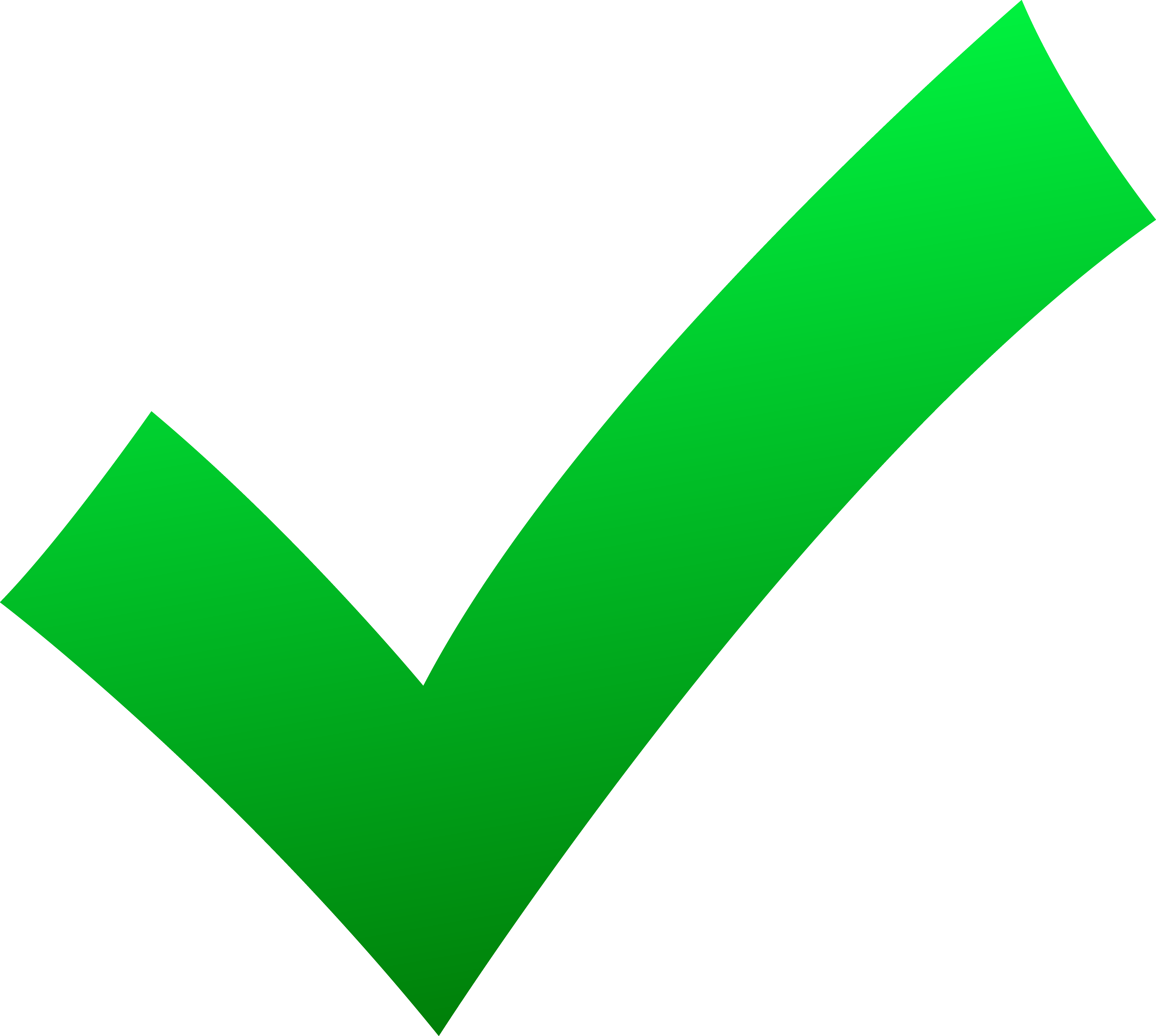 Control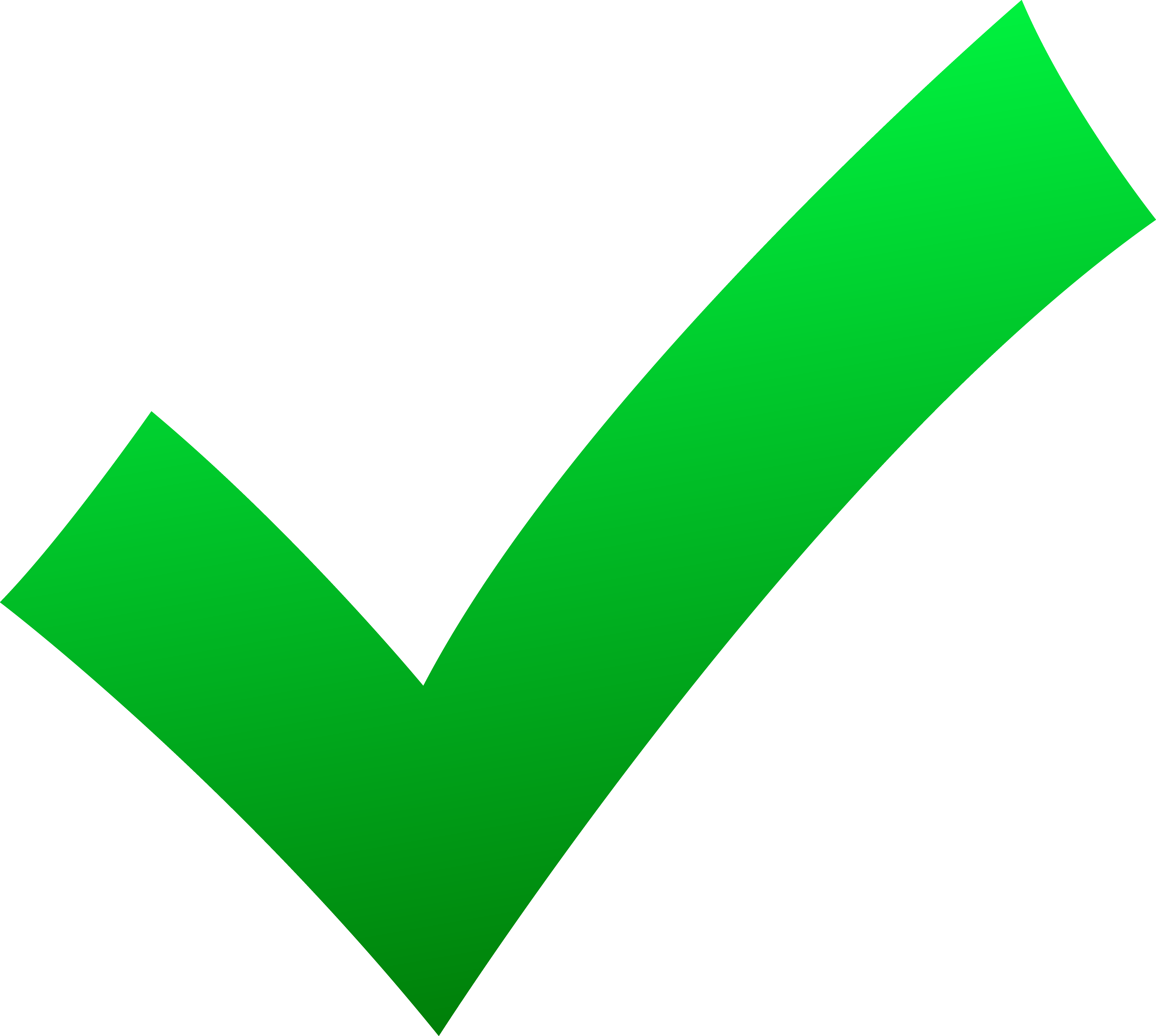 Tires
Brand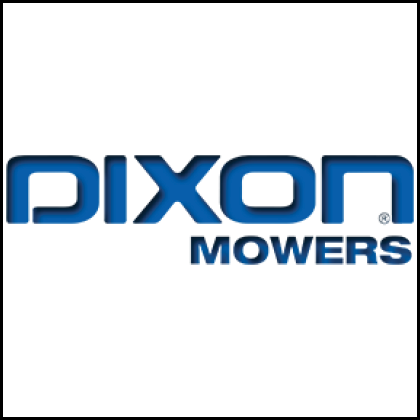 Dixon is a company manufacturing mowers for over 40 years, 30 years ago they have managed a zero-turn radius for mowers which brought turf cutting to a completely new level.
Unequaled turning radius, for starters. The rear wheels deliver power to the lawnmower, just like in a lawn tractor. The difference a Dixon lawnmower model provides is the rear wheels that are able to rotate forward or backward independently of each other.
The Dixon lawnmowers mow faster than other lawnmower designs since they sport a combination of faster ground speeds, wider cutting decks, and more powerful engines.
Each wheel is controlled by a lever that is within easy reach of the operator. These mowers have a rear-mounted engine, with a cutting deck in front.
The Dixon SpeedZTR series of residential mowers are manufactured with either a Briggs and Stratton, Kawasaki engine, or Kohler engine.
Safety
Failure to observe the following safety instructions could result in serious injury or death.
Read, understand, and follow all instructions in the-manual and oil the lawnmower before starting.

Only allow responsible adults, who are conversant with the instructions, to operate the machine.

Clear the area of objects around the environment that could be picked up and thrown by the blade.

Never carry passengers.

Be aware of the lawnmower discharge direction and do not mishandle it.

Never leave a running lawnmower unattended. Always turn off the blades, set the parking brake, stop the engine, and remove the key after use.

Turn off blades when not mowing.

Mow only in daylight or good artificial light.

Do not operate the lawnmower while under the influence of alcohol or drugs.

Do not ride the lawnmower when loading & unloading.
Mower Metal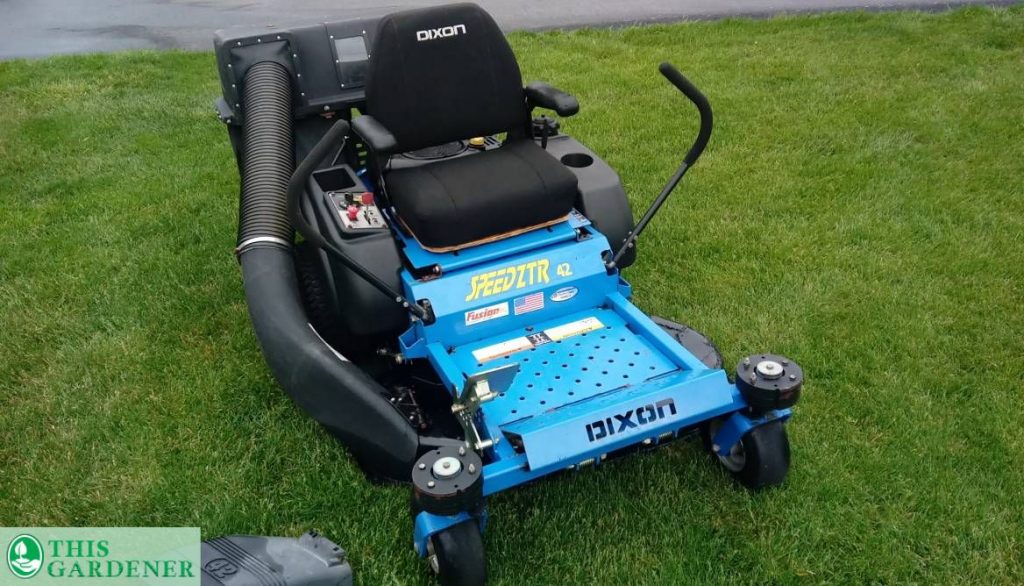 The most common type of small engine lawnmower uses a rotary action for cutting. This type of lawnmower consists simply of a metal or plastic deck on which is mounted a vertical crankshaft engine.
A metal cutting blade is attached to the end of the shaft. As the blade spins, it cuts the grass which is then thrown into a sack.
Deck Construction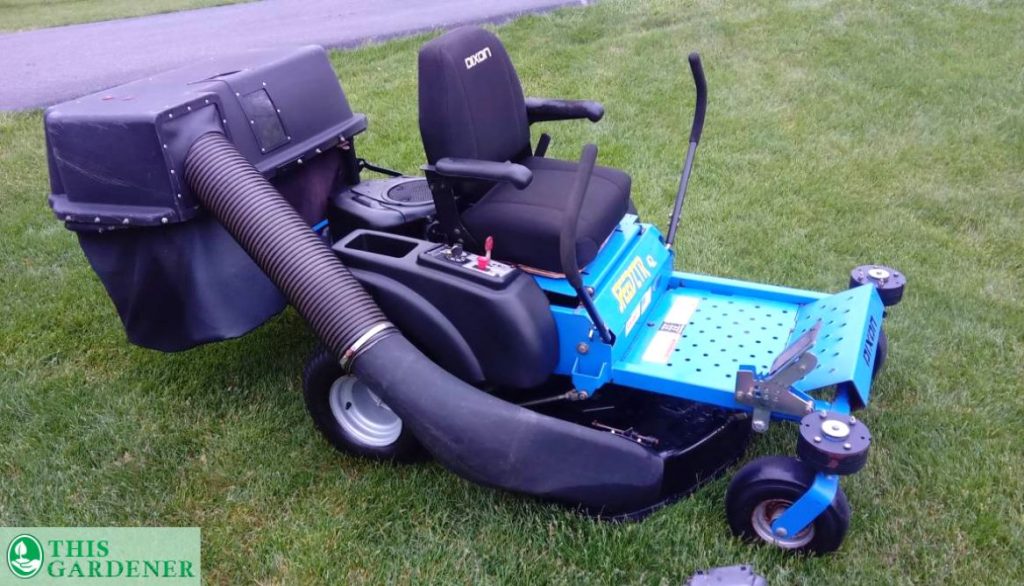 These mowers have a rear-mounted engine, with a cutting deck in front. This allows for an uninterrupted view of the turf ahead – no engine cover to peer over. The cutting deck is supported by large wheels that turn freely in any direction, much like the front wheels on a shopping cart.
This is because the rear wheels supply the power and direction and there is no steering wheel or complicated linkages to the front wheels like a lawn tractor has.
The deck height can be set through a foot-assisted lever. Some models use the hydraulics from the transmission to make the deck height adjustment purely mechanical (and effortless).
Engine Design
Dixon Zero lawnmowers usually have 4-types of engines (sometimes known as 4-cycle engines) or diesel engines (on the commercial models). Alternative fuel mowers are starting to appear, also.
The best mowers are equipped with a Kohler engine that features a pressurized oil system.
This allows for the oil to be filtered (like it is in your car). The oil filter may be changed regularly with the oil, which will help to maintain the engine life. Most engines will have the overhead valve (OHV) design, which brings more energy, better fuel economy, and more adequate cooling.
The 4421 is one of the best models however, the 4421 denotes Briggs & Stratton, not the Kohler engine. The less expensive machines come equipped with a single-cylinder engine, which typically delivers less horsepower and torque than a twin-cylinder engine.
Cutting Height
The deck cutting height can be shifted manually using the l-foot control. The cutting deck is made of fabricated steel, which is much more stable than a stamped steel deck.
When cutting or mowing your grass, 1.5″ is pretty low mate. The Lowest you should ever go is 2″ on the gauge, to avoid early weed.
Cutting Area
The Dixon transmissions allow for simple maneuverability. With this feature, operators will be able to cut greenry in tight places such as around trees and shrubs without much exertion.
Consider the size of the area or areas and buy the largest ZTR that is practical. The job gets done easier with fewer man-hours when larger capacity equipment is employed.
If it is to be used for trimming purposes and demands on it are not too heavy, a small, low horsepower, light-duty unit may be used, but higher maintenance costs on this type of supply are unavoidable.
Wide Wheels
Each wheel has the ability to mow unassisted and the drive wheels are regulated by two independent wheel motors.
The ability of one wheel of the Dixon machine to turn forward while the other wheel moves in reverse are what allows it to turn in a zero-degree radius. Operators can make the wheels move in the same or different paths.
Comfortable Ride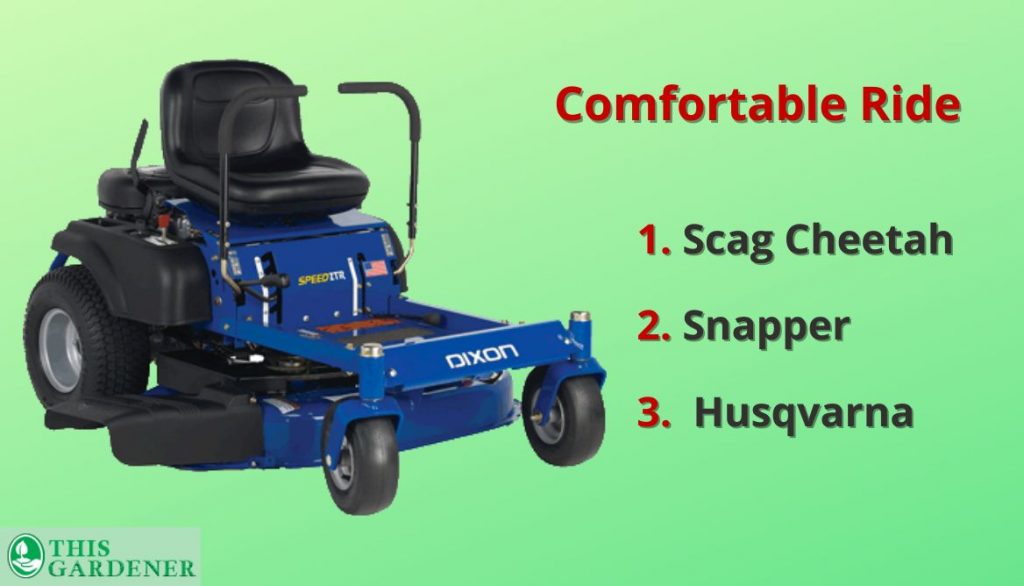 Here are some features, including the Ariens CSX, the Husqvarna CSX, and the Scag Cheetah.
Find out which of them is most comfortable for you in this review.
Scag Cheetah
If you're looking for a fast one that will give you the best results, the Scag Cheetah is the perfect solution because this powerful machine is built with comfort and safety in mind, with a different operator suspension appliance that isolates the operator platform from the machine.
The Cheetah features a suspension platform system. The suspension system of the Cheetah suspends the entire platform. It doesn't provide the same cushioning effects as a full suspension, but it's still a nice touch.
Snapper
The snapper is also a great choice. This mower's rear engine provides the best of both worlds: tried and true features with all the current inventions. Its ultra-compact size makes it easy to store, and its controls are easy to reach. Plus, it features improved steering that makes it simpler to make tight turns and produce comfort. For qualified buyers, Snapper offers a six-month same as cash financing plan.
Husqvarna
The Dixon PZ6029FX from Husqvarna is a high-performance and commercial construction that's also recommendable and suitable for mowing on larger turfs.
It has a 25.5- horsepower engine and a convenient operator control panel. Located right next to the operator's seat, this control panel makes it easy to adjust the cutting height and deck lift in no time.
Check all of the safety features of your Husqvarna lawn, including the transmission. Make sure to replace the air filter annually. This prevents the machine from overheating or running sluggishly.
Accessory Add-Ons (washing system and towing)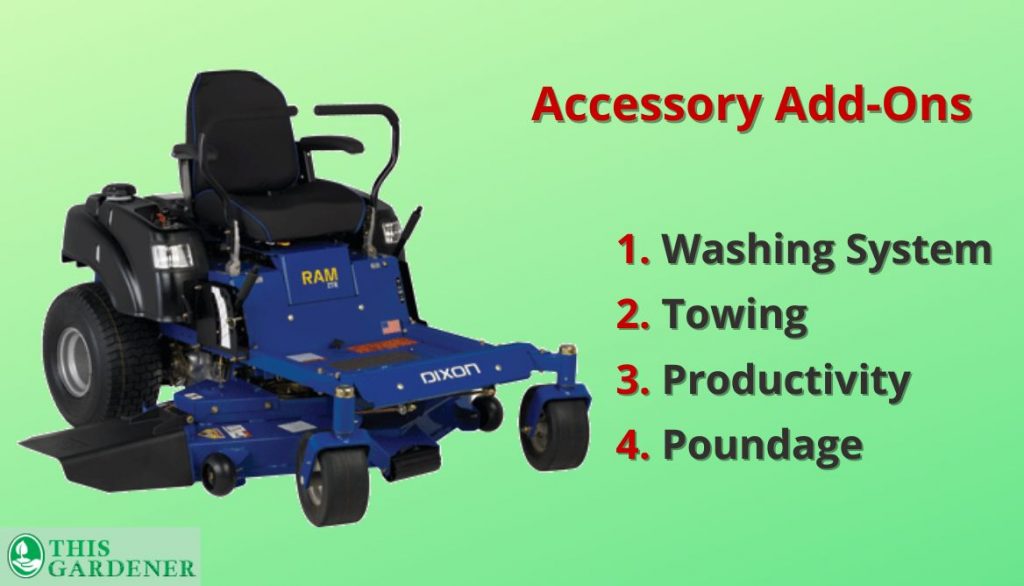 Here are a few ZTR accessories to help save even more time and grow your yard care business.
Washing System
Lawnmowers are built to withstand the abuse that comes from the assignments it performs. The build-up dirt, mud, and grime that builds up from using it can be easily cleaned with a blast from a pressure washer.
If you are a Bay Area business owner or facility manager, Zero-lawn Power washing will help Bay Area businesses and commercial properties make great first impressions with their professional power washing system. The power washing system can get rid of years of residue, and dirt from your parking garage, apartment complex, or other property without ever disturbing you or your customers.
Towing
Even though your garden is big, you may not have enough space to house a tractor to move items on your premises, you can tow with a Dixon zero-lawn appliance as long as the objects do not surpass more than 50-60% of the machine's total weight. But there are a few limitations and things to look out for such as slopes and wet terrain.
Dixon zero-turn increases productivity
By using a zero-lawn machine, you already save a lot of time when simply mowing your yard. However, by adding a few Dixon accessories to your overall arsenal of landscaping tools, you can really increase productivity. For example, by adding Spartan's Mulch Baffling Kit, you can mulch grass and fallen leaves during mowing. Not only do the mulched leaves and grass turn into tiny pieces that help with the lawn's overall health, but it also makes the lawn look nice and clean. And since there is nothing to bag or rake, you will definitely save a lot of time.
Watch your poundage
Adding mowing accessories such as their attachment to the front or rear of your Dixon lawnmower. It is a great way to utilize it. However, it is important to be conscious of the overall weight of the accessory and how it may alter its performance. It's also important to note that too much weight can possibly cause damage to a customer's lawn. Know your weight before starting.
Command Center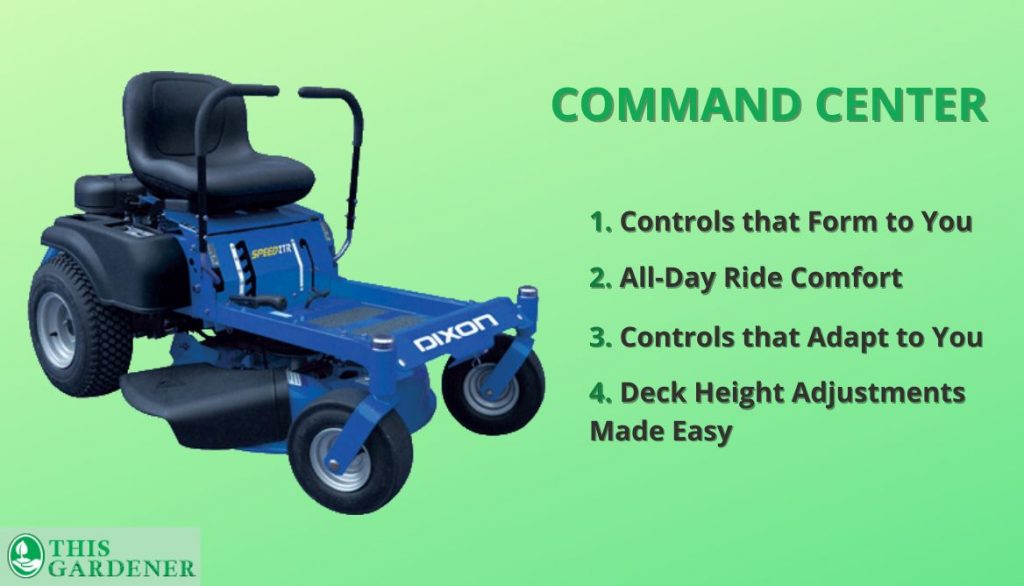 The comfort command center optimizes the zero-lawn mowing experience by putting responsive, ergonomically designed controls right where you need them – at your fingertips. When tackling tough jobs, the comfortable suspension seating and innovative anti-vibration technology will give you hours of unmatched ride comfort and a cone-drive system.
Controls that Form to You
Ergonomic, almond-shaped handle grips, adjustable controls and foot-assist deck lever are all intuitively located right where you need them – within arm's reach – for total ease of operation.
All-Day Ride Comfort
Designed to keep you mowing comfortably all day long, our command center-style seating features a mechanical bucket seat with a weight dial and armrests. The overall design snugs against your form to keep you secure in the driver's seat.
Controls that Adapt to You
Elevate the mowing experience with adjustable command center controls* and levers that can be positioned right where you need them for intuitive operation. *Available on the ZT6000, ZT61000 and ZT7000.
Deck Height Adjustments Made Easy
A deck height selector with a left/right interchangeable quick-lift assist foot pedal lets you make deck adjustments on the fly – right from the comfort of your seat.
Maintenance and warranty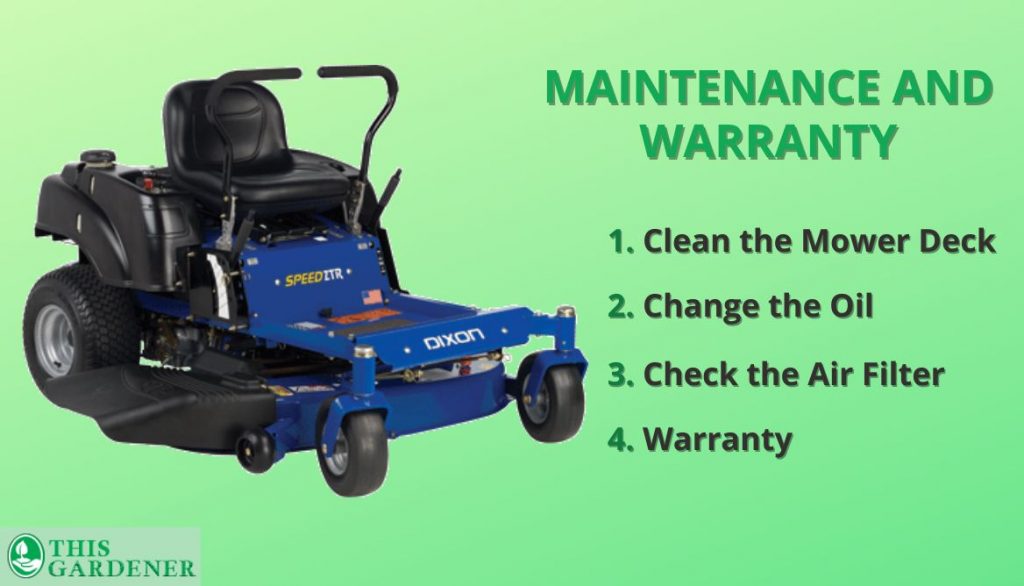 Here are some of the most common maintenance tips for your Dixon zero-lawn lawn machine.
Sharpen Mower Blades and keep drive chains safe
Sharp mower blades have a better cut quality, and they reduce the need to mow the same area twice.
Check Mower Belts and the cone drive system
The cone drive or a broken belt can leave you stranded in the middle of your yard. Make sure to inspect your belts seasonally for signs of cracks or damage. If they show any signs of wear, make sure to change the belts before making your stripes.
Clean the Mower Deck
If your Dixon ZTR machine deck is packed with grass clippings, dirt and debris, it can be damaged, your cut quality can be affected, and you can hurt your lawn.
Change the Oil
Oil changes are an important investment that is extremely important to the engine life of your Dixon ZTR. Always complete an oil change at the intervals recommended in the engine manual. Typically, oil changes are based on the number of hours you used the machine.
Check the Air Filter
Checking and replacing the air filter is one of the easiest things you can to do maintain a healthy lawnmower. Consult with your Dixon dealer and the manual on how to check it. If it is corrupt or damaged, dispose of the filter and replace it with a new one.
Warranty
Dixon lawnmowers have a prominence of best in class for the last 30 years. A lot of models and older models come not only with a 2-3 years standard warranty but also a lifetime warranty for spindle housing, frame, or even leading deck edge which is the absolute number one warranty in the entire mower corporation or industry.
Cost Efficiency
Dixon lawnmowers are usually more expensive and cost much than lawn tractors or rear-engine riding mowers. The most affordable models cost about $2,399, while the top-drawer options can reach $15,000. Most of the time, you'll pay about $3,284 for a zero-lawn for residential use. 
Even lawnmowers of the same brand and type with the same power source can have drastically different price points depending on the specifications. Larger, more powerful, or longer-running mowers are pricey. Combinations of multiple top-of-the-line specs result in much more expensive mowers. 
FAQ
Is Dixon a Husqvarna?
It is one of the features of the Dixon ZTR lawnmower.
Who makes Dixon mowers?
Dickson, in 1974 and was acquired by Husqvarna in 2006.
Who purchased Dixon mowers?
A subsidiary of Blount International Inc, in the US, is the original owner.
What Dixon mower do I have?
It can be found on a printed plate affixed to the right or left side of the frame in the engine compartment.
Where do I find my Dixon model number?
It can be found on the right or left side of the frame in the engine compartment.
Conclusion
Dixon is one name that has always shined as the top cream among other competitors. They mastered producing the best zero-turn lawnmowers in the market. Two aspects that the company never compromises are extreme performance and the premium quality of its product.
Going through the article you might already be well-versed in the strengths and weaknesses of the mower. So, now this makes it easier for you to decide when picking a specific mower from this company.
Which model you will buy after reading this article? Let us know your feedback! Browse some of the most outstanding products on the Dixon website and make your pick!
Reference