Ensuring that your lawn or garden stays adequately watered all the time can be difficult if you don't have a sprinkler. And sometimes a sprinkler doesn't do justice, especially when there's not enough water pressure getting out. In this article, we highlighted some simple steps for increasing water pressure for sprinkler system in your homes.
At the end of this article, you will be fully aware of:
Causes of low water pressure
How to increase water pressure for the sprinkler system
Now that you know what's waiting, let's get started.
Not enough water pressure for sprinklers? Here's why!
A couple of things could potentially cause low water pressure in your sprinkler system, and below are a few of the common reasons.
Faulty Water Regulator. The water regulator is what regulates the water pressure in your sprinkler and determines the level of water pressure your sprinkler gets. If the water regulator is faulty, it could lead to a low water pressure. The water regulator needs to be compatible with the sprinkler system gets; if the regulator is more powerful than the sprinkler, your sprinkler system could potentially blow up.
Clogged Sprinkler Heads. If the sprinkler head is a bit clogged or there is dirt logged in it, it could reduce the water pressure of the sprinkler system. This is possible when you've installed it for months and haven't cleaned it.
Crushed Pipes or Pipe Water Leakages. There are chances of something inferring with the pipelines if the water pressure is low. There is a chance of there being leakages in your pipe, which automatically reduces the water pressure, or any of your pipes have been crushed or squeezed by different objects.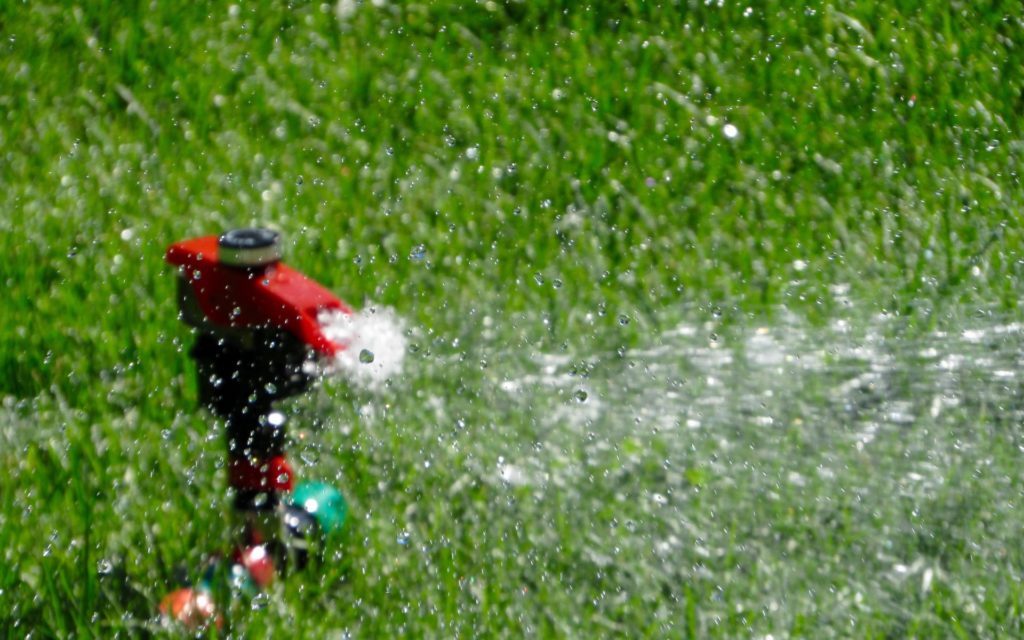 How to Increase Water Pressure for Sprinklers
To increase water pressure for the sprinkler system or avoid the problem completely, take the steps provided below.
Elevate the Waterline. The water line's level should also be higher than other systems because water pressure can drop if the water level is low.
Check the Water Regulator. Regularly check the water regulator to ensure that it is functioning properly. Regular checkups also help you notice problems faster so you can easily find a solution.
Adjust Sprinkler Heads. Check the sprinkler heads and if you notice an improper adjustment, then turn the head anti-clockwise so as to increase the flow of water.
Clean the Sprinkler Heads. There is a chance that the sprinkler heads are simply clogged up and dirty, which is why you need to take them off and find the screen basket, which acts as a filter for the water. Rinse in a clean water and then replace it to increase water pressure.
Replace Sprinkler Heads. You might notice a crack or broken plastic obstructing the flow of water when you take them off. In this case, you would need to replace the sprinkler heads. Ensure they are similar and are installed by professionals to avoid another problem popping up.
Reduce Number of Sprinkler Heads. Running multiple sprinkler heads may lead to a drop in the water pressure. So, increasing water pressure for the sprinkler system means taking out sprinkler heads that are unnecessary. Ensure you cap the plumbing line that leads to the removed head.
Latest posts by Jay Annie
(see all)