When it comes to buying a new mower, choosing between the Kawasaki FR vs FS can be a tough decision. Both models have their own unique features and benefits, and it can be difficult to determine which one is the best fit for your needs.
In this article, we will discuss the key differences between the Kawasaki FR and FS mowers engines. We'll cover their respective features, benefits, and 10 specs to help you make an informed decision. Let's get started.
Which One Should I Buy? Comparing Kawasaki FR vs FS Kawasaki Engine
4-cycle Forced Air-

Cooled V-twin Vertical Shaft

OHV Engine

31.9 ft lbs - 39.8 ft lbs

30.9 ft lbs - 40.0 ft lbs
Want to Know More? Take a Detailed Look into Kawasaki FR and Kawasaki FS Series Engine
Let's have a deeper look into both products: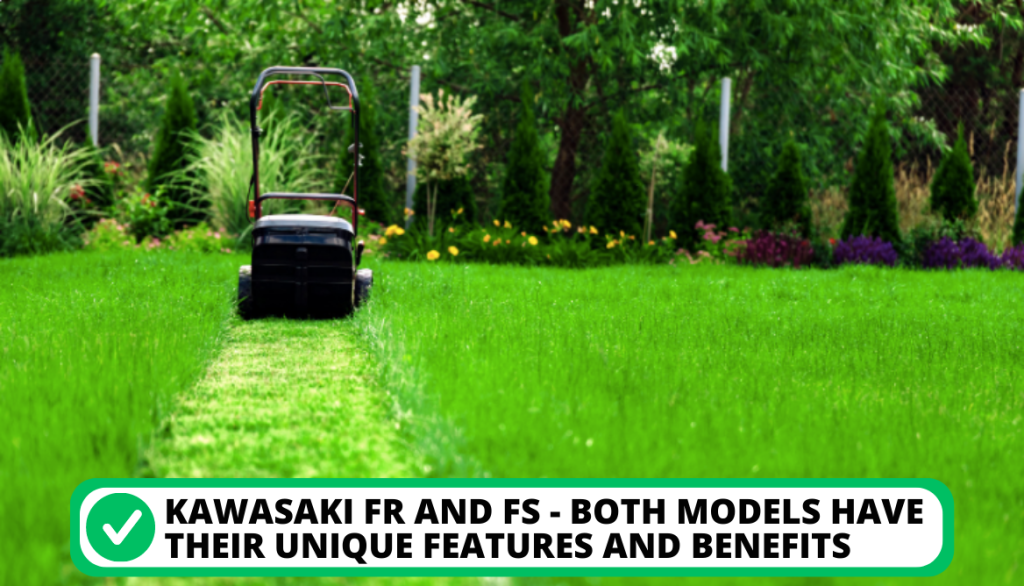 1. Kawasaki FR
Kawasaki FR series engines are renowned for their exceptional performance and reliability. These engines are specifically designed to meet the lawn mower needs of homeowners and commercial users alike for their garden care.
They are equipped with advanced technology that ensures high power output, low fuel consumption, and reduced emissions of engine covers. Read on to learn about the features and benefits of the Kawasaki FR compact engines.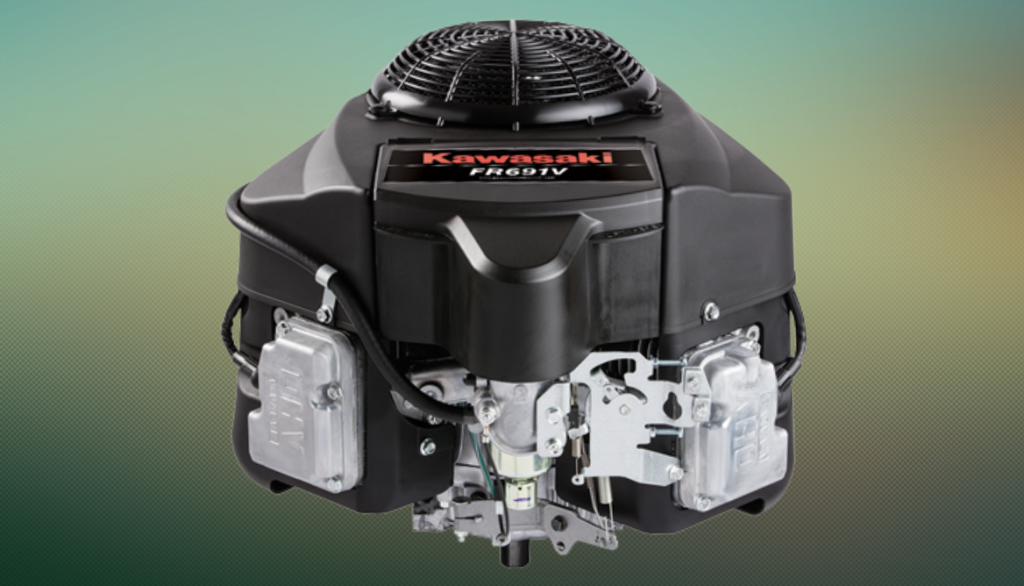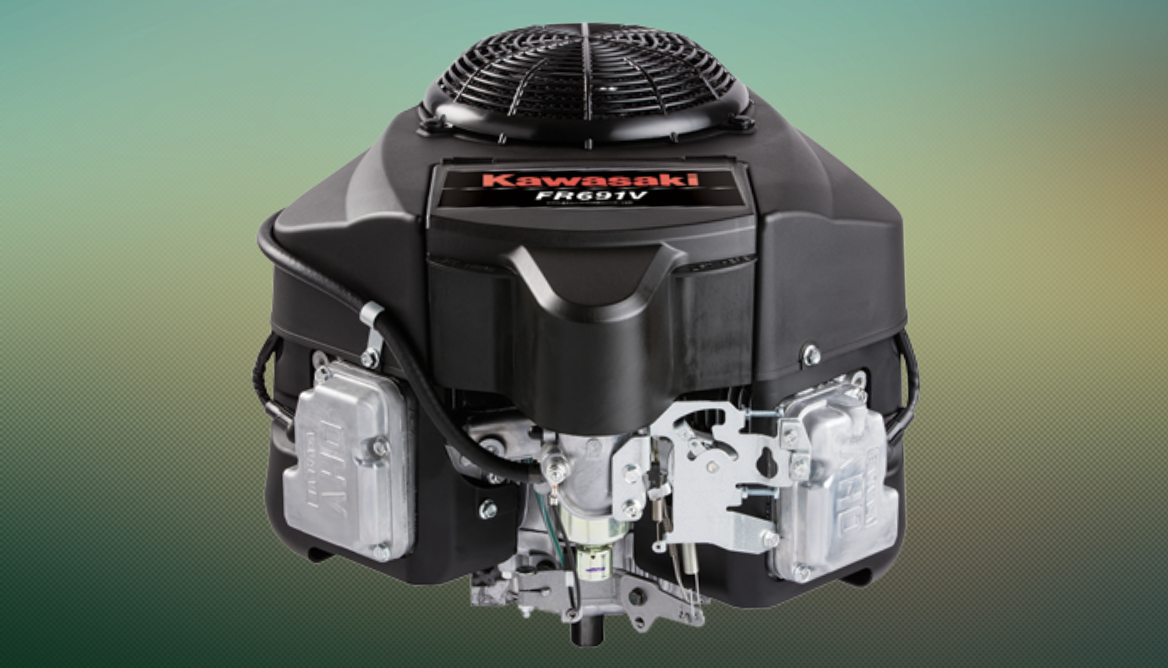 Features
The following are the features of FR Kawasaki Engines:
High Engine Output: The Kawasaki FR engine is a powerful, long-lasting high output engine.
Horsepower: Compared to other lawnmowers with comparable horsepower ratings, it can generate up to 40% more power.
Overhead V Valve Technology: Better airflow into the cylinders is made possible by the overhead V-valve technology used in the V-twin design.
Increased Power: This increases power output, improves fuel economy, and lowers emissions.
Pressurized Lubrication Technology: The pressure lubrication system assists in preventing dirt and debris from getting into the engine oil, which can eventually cause wear.
Single Stage Air Filter: The twin-element air filter keeps dangerous particles out of your engine so you can breathe easily while mowing!
Benefits
Have a look at the important benefits below:
Power: The Kawasaki FR engine is a superb product that can provide you with a powerful lawn mower. The Kawasaki engine can provide up to 10% more power than comparable engines on the market, which is an amazing power output.
Less Fuel Usage: This will enable you to go further between fill-ups, use less gasoline than its competitors, emit less harmful emissions, and endure for years.
Fewer Emissions: Also, the Kawasaki engine emits fewer harmful emissions, ensuring that you are mowing your lawn in a way that is more considerate of the environment.
User-Friendly Maintenance System: It is a machine that doesn't need frequent oil changes or spark plug replacements thanks to its user-friendly maintenance system.
Improved Filtration: The two-element air filter increases the longevity and toughness of the engine and offers stronger defense against dirt particles entering the engine while it is running.
Smooth Run: The pressure lubrication system on the Kawasaki FR Engine ensures that your lawnmower will run smoothly for a very long time.
2. Kawasaki FS
The Kawasaki FS series engine is designed for heavy-duty commercial use. It is equipped with advanced features that ensure high performance, reliability, and efficiency. In this section, we will check out the features and benefits of the Kawasaki FS Kohler engines.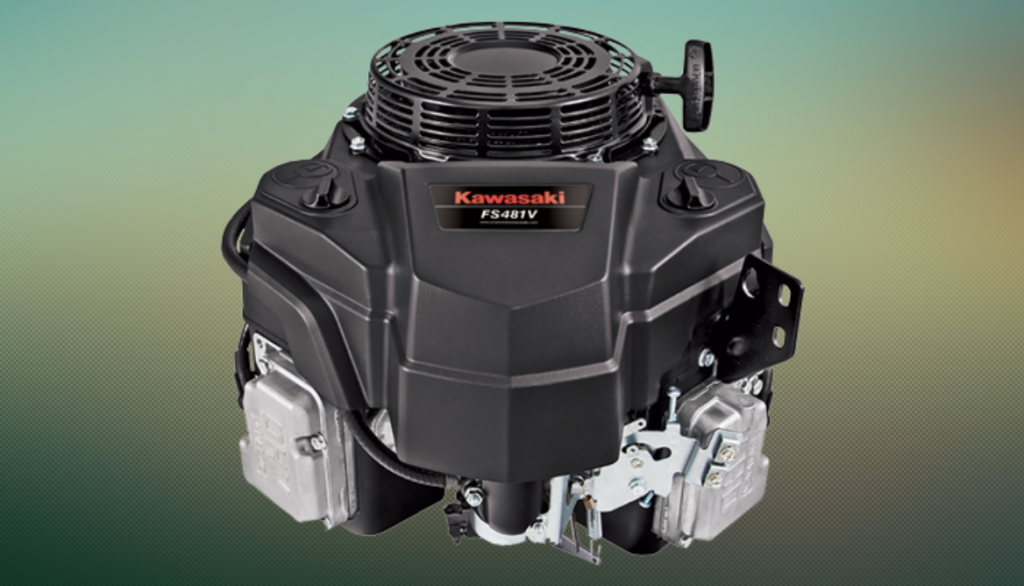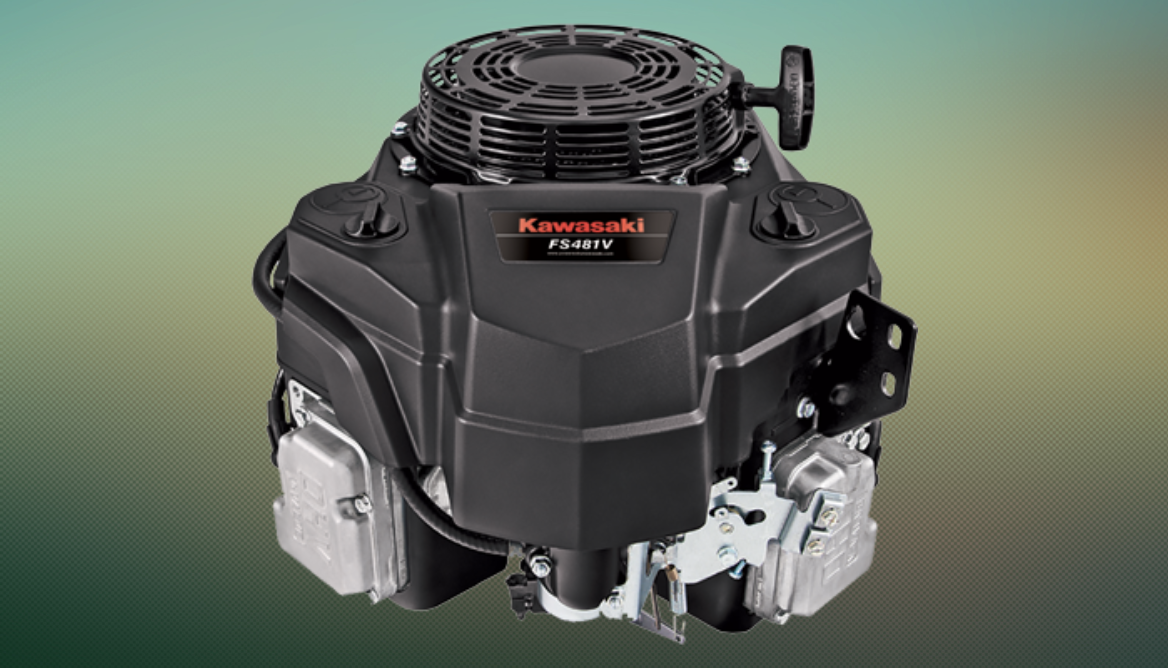 Features
Here are the top features you should learn:
Engine: The Kawasaki FS engine is one of the best high-performance engines to be found on a lawn mower.
V Valve Technology: It comes with an overhead V-twin design, and
Pressurized Lubrication System: It's powered by a full-pressure lubrication system that provides long life and low maintenance.
Reinforced Initial Filter with Dual Element Filtration System: The dual element air filter keeps your lawn clean, while cast-iron cylinder liners help improve engine performance.
Electronic Spark Ignition: A digital ignition system lets you choose between three different settings: idle, normal, or sport mode.
This means that you can customize your mowing experience to match your personal preferences—whether it's speed, sound, or fuel economy.
Benefits
The Kawasaki FS Engine for Lawn Mower is made to offer you the balanced, slick operation you require to maintain the best-looking grass. The characteristics of this strong engine also include enhanced protection and a longer engine cover life. Its overhead V-valve technology also permits increased performance and more constant fuel flow.
Following are some of the important benefits:
High-performance: FS engines provide exceptional power and torque
Smooth Blower Housing: A V-twin design for smooth and balanced operation,
Better Fuel Economy: Overhead V-valve technology for improved fuel efficiency and lower emissions
Longevity: Full-pressure lubrication system for longer engine life and better protection.
Reliable Power: Its engine offers improved fuel efficiency and decreased pollutants thanks to its V-twin architecture.
Inside the Factory that Produces the World's Number One Engine: Kawasaki Engines Production
Kawasaki Heavy Industries, Ltd. is a leading manufacturer of high-performance engines for motorcycles and other vehicles. Kawasaki engines are known for their performance, reliability, and quality, making them a popular choice for professional racers and weekend enthusiasts alike.
Production Process
The production process involves advanced design and engineering capabilities using CAD and simulation software.
Skilled technicians and machinists use advanced manufacturing techniques to produce each engine component to exact specifications.
Every step of the production process is carefully monitored and optimized to ensure the highest levels of quality and performance.
Kawasaki has an extensive testing and quality control program to ensure each engine meets or exceeds the company's strict standards.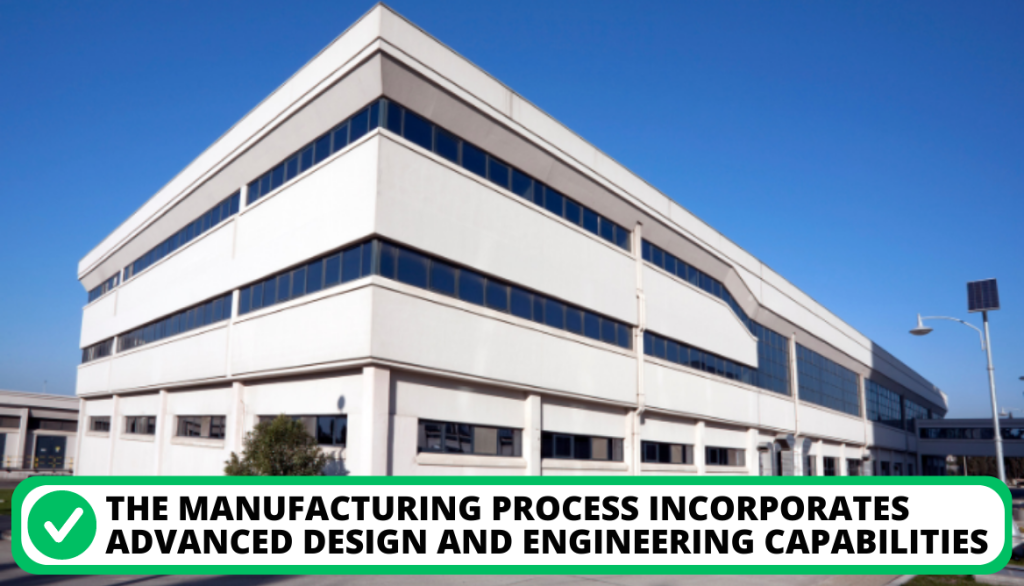 How is Kawasaki's Top-notch Engine Created?
Kawasaki Ltd has begun with a productive system that is effective and precise. To guarantee that the highest quality requirements are met, the company has the correct people in place. Finally, they incorporated some robotics and artificial intelligence to make sure that all of those elements function well together.
Across the world, they develop engines for high-end vehicles like Kohler engines:
Motorcycles made by Harley Davidson
Toyota automobiles
Nissan automobiles
BMW automobiles
9 Distinct Differences Between A Kawasaki FR And FS
Kawasaki, FR series, and FS series engines are two of the most popular engine models offered by the company. While both models offer exceptional performance, there are some notable differences between them. In this section, we will take a closer look at the differences between Kawasaki FR and engines.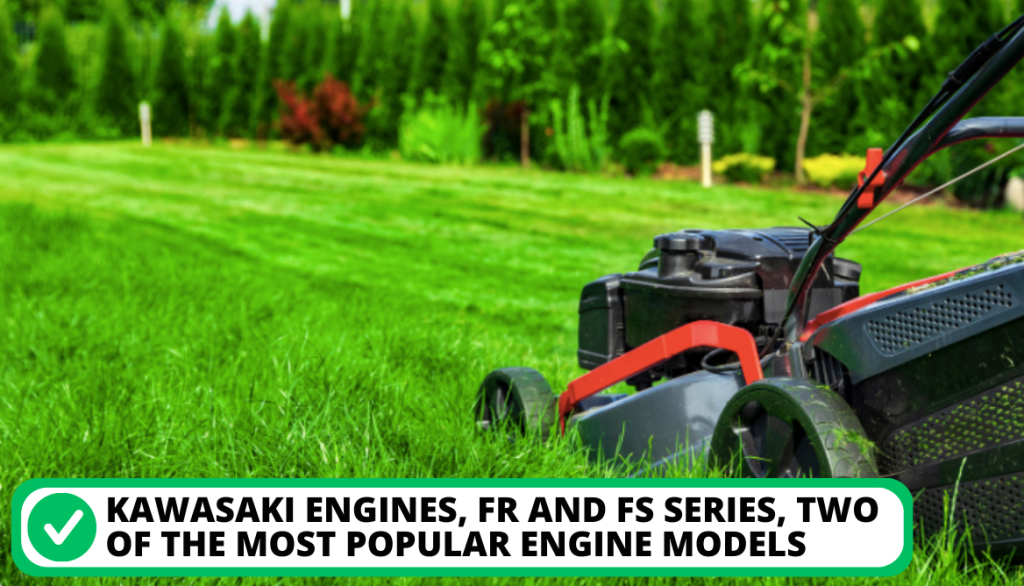 Engines powered by 4-Cycle Engine
Kawasaki offers two popular 4-cycle engine models: the FR and FS. While similar in appearance, there are key differences between the two engines.
Power and Performance
Another important factor to consider is power and performance.
Both the FR and FS engines offer exceptional performance, but the FS engine generally has the upper hand as is more powerful and better suited for heavy-duty tasks.
If you need an engine that can handle high workloads and provide reliable performance day after day, then the FS engine is likely the better choice.
Residential vs Commercial Use
The intended usage should be one of the top considerations when deciding between the FR and FS engines.
Whereas the FS engine is intended for commercial usage, the FR engine is intended for domestic use.
The FS engine is probably a better option if you intend to use your engine for heavy-duty mowing chores like mowing expansive lawns or cutting grass for professional landscaping.
The FR engine, however, would be better suitable if you simply intend to use your engine for more minor domestic duties like gardening and lawn maintenance.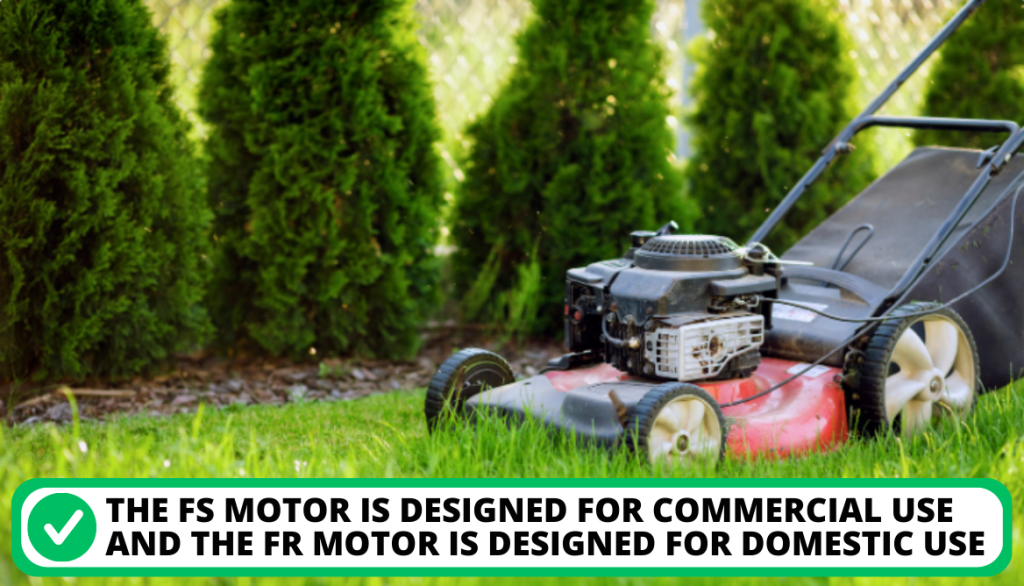 Choosing between Cast Iron Cylinder Liners vs Cylinder Liners
Firstly, the Kawasaki FR series engines feature cast iron liners, while the FS series fuel engine features cylinder liners.
Cast iron liners are known for their durability and resistance to wear, while cylinder liners are typically used in high-performance engines for improved heat dissipation.
Inclusion of Washout Port
Another difference between the two engines is the inclusion of a washout port on the FS engine.
This integrated washout port in the FS Engine allows for easy cleaning and maintenance of compact-size other components of the engine, which is particularly useful in commercial applications where the engine may be subjected to more debris and dirt.
90 V Overhead V-valve Vs. OHV V-valve Technologies
The Kawasaki FR Series Engine is an OHV V-valve engine that was developed as a result of the company's commitment to providing high-quality lawn care products.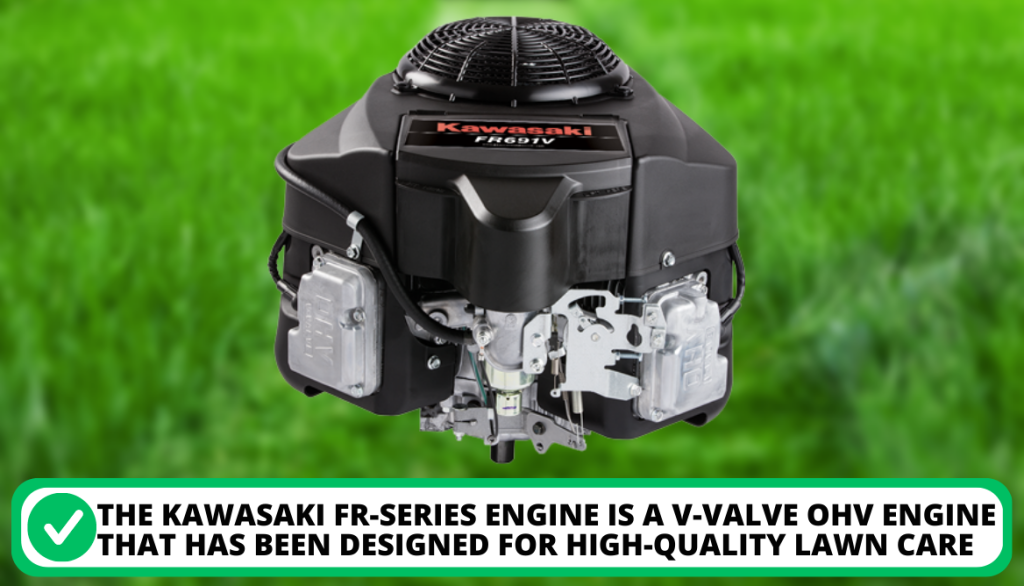 The engines are made using 90° V Overhead V-Valve technology and can be used for various terrains and situations thanks to their five-speed transmission.
They can be made in the electric start and pull cord types, so you can pick the one that best meets your requirements.
90° V Overhead V-Valve technology in FR series:
The Kawasaki FR Series Engine performs best on even, flat lawns. It is perfect for both commercial and household applications thanks to its balanced performance and seamless operation.
This sort of engine is appropriate for buildings with smooth lawn surfaces since it is constructed using 90° V Overhead V-Valve technology.
OHV V-valve Technology in FS engines:
Whereas the OHV V valve technology is used in FS engines which makes it ideal for doing your turf work which requires more effort.
New Full Pressurized Lubrication System Engine
The FR engine uses a forced lubrication system, which means oil is added to the engine's sump with pressurized air. The oil flows through the cylinder walls and into the cylinder head, where it mixes with coolant at high pressure before rejoining the cycle.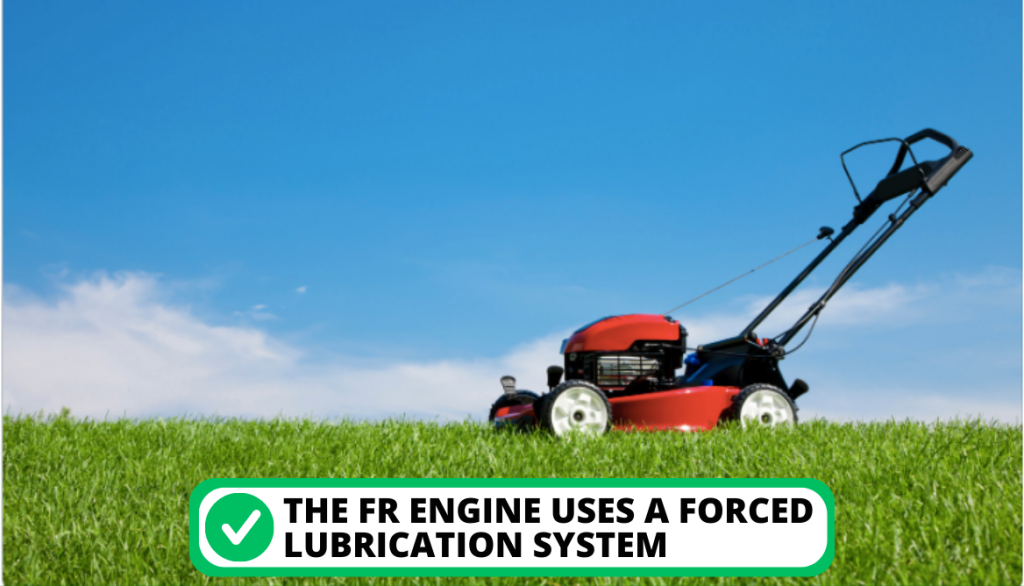 Full Pressurized System
The FS engine uses a full-pressurized lubrication system, which means oil is pumped from its reservoir to each cylinder head under pressure.
The oil is mixed with coolant at low pressure in each cylinder head before being pumped back into the reservoir for reuse.
This system allows for more efficient use of lubricants and reduces friction losses due to the increased viscosity of the lubricating oil.
Improved Performance and Fuel Efficiency with High Energy Spark Ignition System
Other differences between the two engines include the high-energy spark ignition system used in the FS engine, which provides improved performance and fuel efficiency. The Kawasaki fs series engine does not have a high-energy ignition system.
Kawasaki Dual-Element Air Filter System – FS/FR air filter cleaning explained
The Kawasaki FS and FR engines come with an air filtering system that ensures optimal engine performance. The system includes a foam pre-cleaner and paper filter element, working in tandem to prevent dirt, dust, and debris from reaching the engine. This helps maintain the engine's efficiency and smooth operation.
The FS series engines are equipped with a dual-element air filtering system.
This system features two filtering media to ensure clean air for machines.
The air passes through both filters to capture dust and dirt before it reaches the engine.
The air filtering system of the FR series engines is decent but not as effective as the FS series as it is only a single-stage filtration.
If you prefer a more effective air filtering system, consider choosing the FS series engines.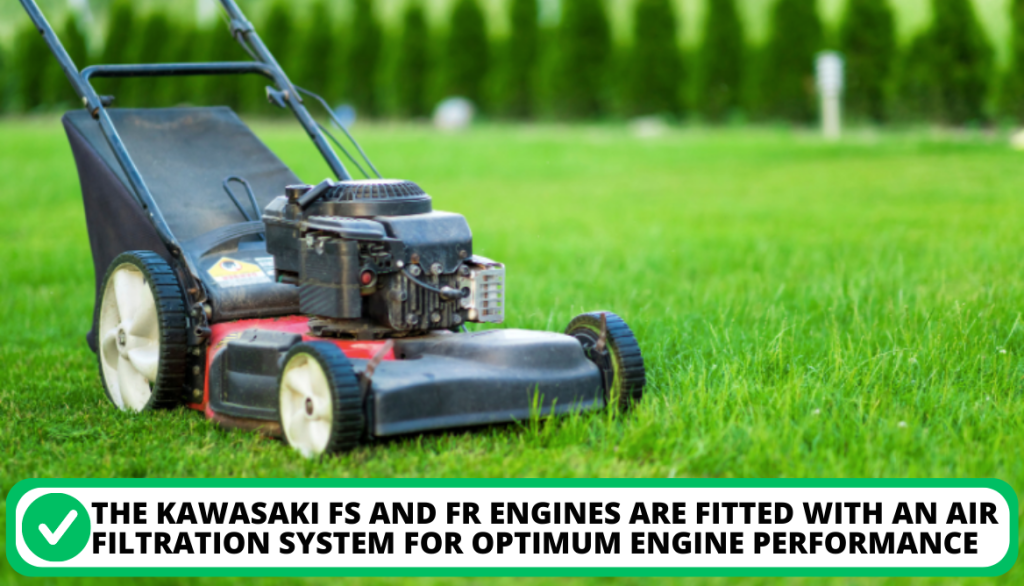 Which engine is right for your residential mowing needs?
Ultimately, the main difference between the two engines is their intended use. The FR engine is designed for residential use, while the FS engine series is designed for commercial use.
This means that the FS engine is built to withstand heavier tough turf work and is generally more expensive than the FR engine.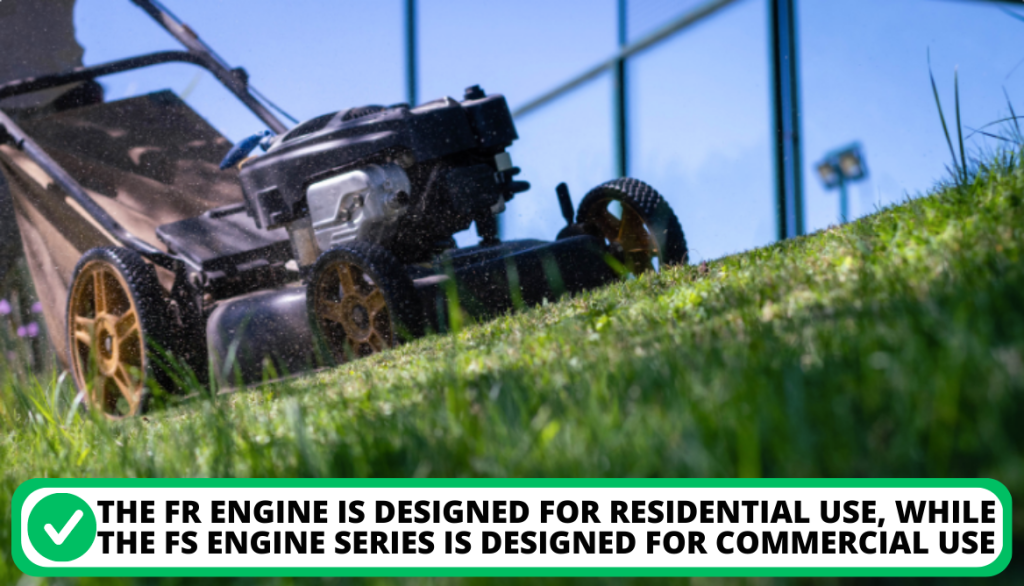 How Much is a Kawasaki FR Vs FS
You've made the decision to use an engine but are unsure whether one is best for you. Making a choice might be difficult, especially if your budget is limited. Kawasaki engines are known for their durability, quality, and performance. The Kawasaki FR and FS engines do have a price difference.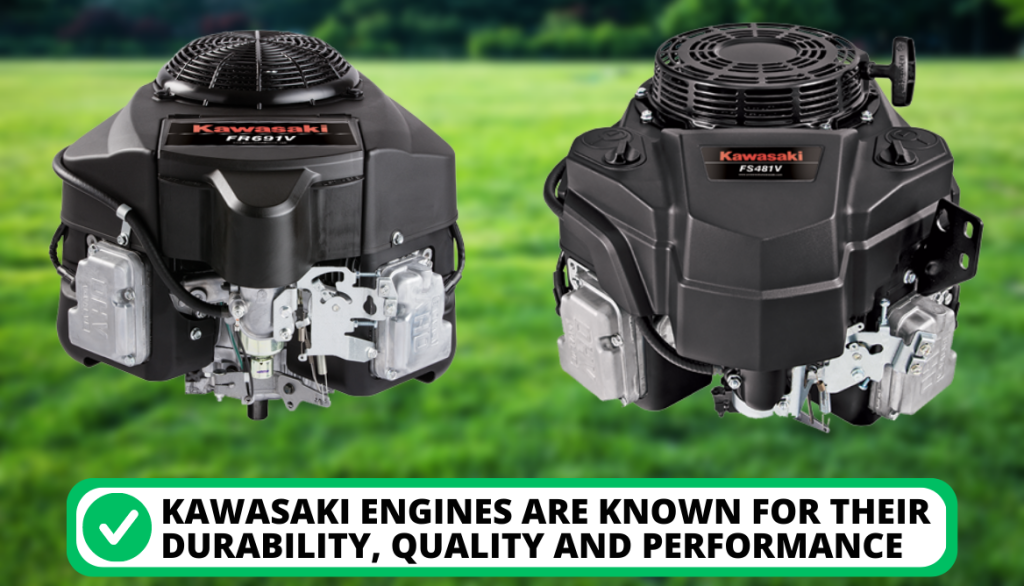 1. FS series
The Kawasaki FS engine costs $2476.
The Kawasaki FS engine is also designed for residential duty work for surfaces that are smooth.
Look at the FS engine if you want something more robust and powerful than what you can get with a lower-end model.
2. FR Series
The Kawasaki FR engine costs $1799.
The Kawasaki FR engine is a commercial-grade engine designed to handle the toughest jobs around the yard.
It has a large bore to increase carburetor clearance and a high compression ratio to support long-term use in extreme temperatures without pre-ignition or knock resistance problems.
The FR engine is less expensive than the FS engine, but it is less robust and reliable since it lacks commercial-grade characteristics.
The FR engine can be your best option if you're seeking the least expensive option.[su/list]
Ultimately, you can't go wrong with any selection because both engines are top-notch solutions that are renowned for their performance and dependability.
Final Verdict: Which Engine to choose?
When choosing the right Kawasaki engines for your needs, it can be tough to decide between two high-quality options the Kawasaki FR and FS engines.
Let's check out each model of engine and provide some guidance about which one model is best for your specific needs.
Features and Functionality
Because it has several advantages over the FR engine, the FS engine is a fantastic option for your vehicle.
The FS engine has a number of benefits over the FR engine in terms of features and functioning. For instance, the FS engine has an integrated washout port for simple maintenance and cleaning.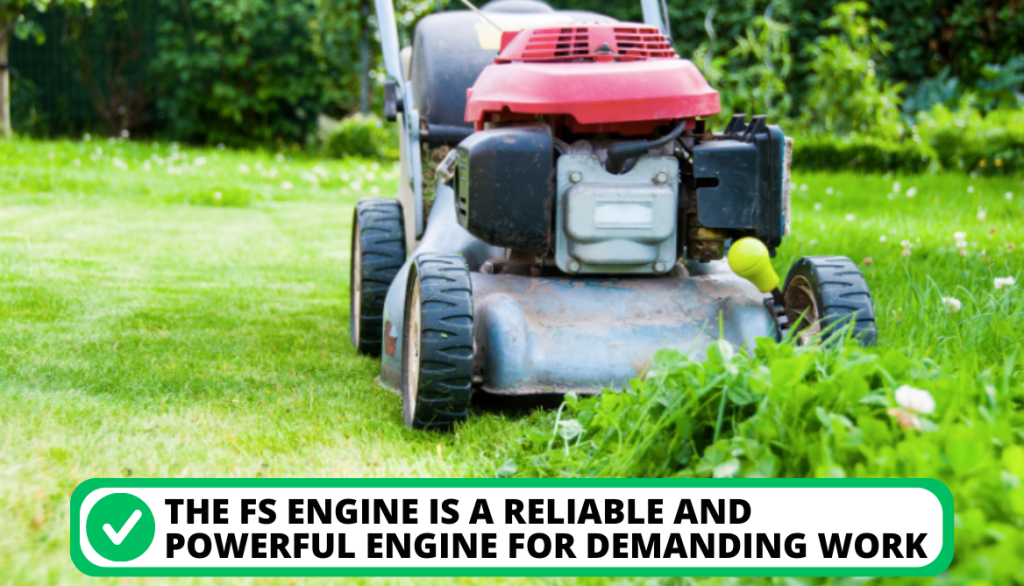 It also comes with a full-pressure lubrication system to increase engine longevity, and an electronic spark ignition system to increase fuel economy. These features are more expensive as well.
After careful consideration of the differences between the Kawasaki FR and FS engines, we have come to the following verdict:
The Kawasaki FS engine is the best engine for tough jobs and commercial landscaping.
It outperforms the FR engine in terms of power and durability.
The FS engine is a fantastic option for tough activities and commercial landscapers since it boasts cutting-edge capabilities and a robust build.
While costing more than the FR engine, the FS engine has more features and superior performance possibilities.
For individuals who require a dependable and potent engine for difficult duties, choosing the FS engine is a wise investment.
FAQ 
What is a Kawasaki FR engine?
A Kawasaki FR engine is a lightweight, high-performance motor that uses a fuel injection system to achieve smoothness and power.
Are Kawasaki FR engines any good?
Yes, the Kawasaki FR engines are good and excellent suits for resident and commercial use.
Kawasaki FR engines are designed for strong, smooth power delivery.
How many hours will a Kawasaki FR engine last?
The Kawasaki FR engine will last for about 1,000 hours.
Are Kawasaki lawn mower engines good?
Yes, Kawasaki lawnmowers are good choices for both residential and commercial mowers.
Conclusion
There are so many lawn mowers engines out there and it can be difficult in choosing the right one. The choice between Kawasaki FR vs FS depends upon your specific needs and budget.
We hope that this buyer's guide has given you everything that you need to know about the two popular types of engines - the FR and FS engines – and what they offer in terms of features, benefits, and specifications.
Now, we would like to hear from you. Which engine do you prefer, and why? Let us know in the comments below!
Latest posts by Daria Last
(see all)