Getting rid of dandelions isn't rocket science. In fact, there are a thousand and one ways to do it. In this article, I'll show you how to get rid of dandelions.
The dandelion is a flowering plant that has more than 30 different species scattered all over the world. It is one of the few flowers that represent the sun, moon, and stars by their structure. Interestingly, the dandelion shuts its doors at night and reopens for work in the morning hours. Hilarious, right?
Removing dandelions from your lawn can be a pain in the butt. Most people adopt the method of pulling it from the root without applying any chemicals. Unfortunately, this method isn't the best as dandelions are known to have thick brittle taproots.
As I mentioned earlier, I'll share with you great tips on how to control the dandelions on your lawn.
How To Get Rid Of Dandelions In Your Yard Step By Step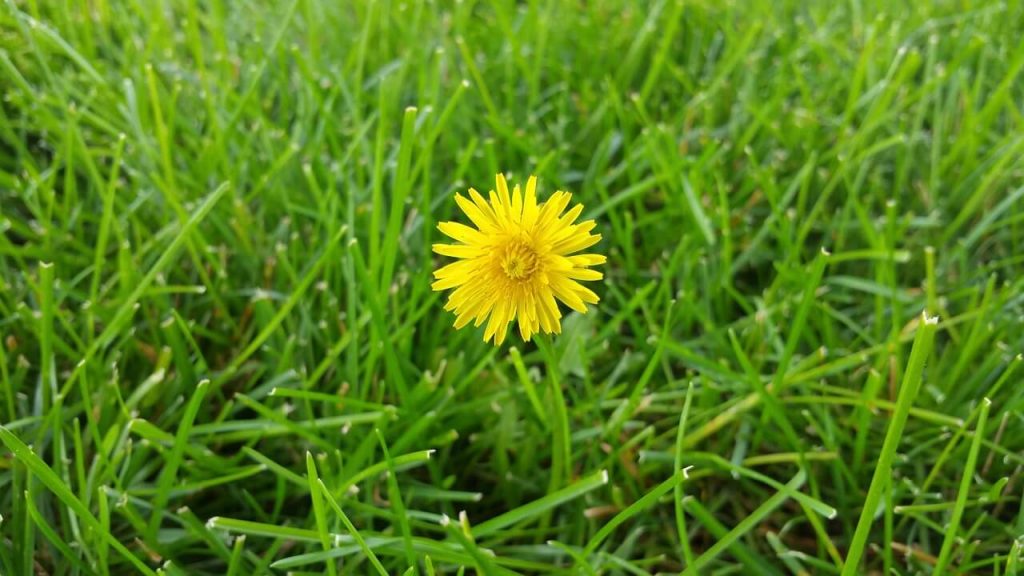 There are tons of things you can do to kill dandelions. I've enumerated as many of them as possible. Tammie Painter shared some insights which helped us put this article together.
Using Hot Water
Hot water can weaken dandelions and make them easy to remove. This is especially useful if you intend to remove it by pulling it with your hands.
For this procedure, you'll need
To boil hot water with a kettle.
Gardening gloves.
A bag for collecting the dandelions you pulled out.
Steps: To get rid of dandelions using hot water,
Boil hot water in a kettle. When the water has reached boiling point, proceed to step 2.
Pour the hot water on the dandelions you want to kill. Make sure you pour it directly and that it has seeped into the roots of the plant.
Wait for about two to four hours. By that time, the leaves of the dandelion you poured hot water on would have turned brown. Pull it by the stem closer to the root.
By Using Alcohol
Who knew alcohol can kill dandelions? Well, a mixture of isopropyl alcohol which you'll find in nearby pharmacies and water will decimate the dandelions in your lawn.
Steps
Grab some isopropyl alcohol and add it with water. Mix the two properly.
Spray the dandelions on your lawn with the mixture. Give it a couple of hours to settle in. The leaves will wither. Spray the leaves again if the first one didn't make them wither.
Using Vinegar
Apple cider vinegar and white vinegar can be used to destroy dandelions. To do that, spray the dandelions with vinegar.
Using Salt
Table and Epsom Salt can be used to kill dandelions. However, it is important to know that applying salt will annihilate anything that grows where it is applied. Hence, it must be used with caution.
We reviewed the best petrol lawn mowers for large gardens. You should definitely check that out if you want your lawn to look good and scintillating.
Apply any type of salt directly on the dandelions. No spraying! If it touches your lawn, the chances of anything growing there again are slim.
---
There are other ways to kill dandelions. But these ones are the inexpensive alternatives that give results although the process is sometimes slow.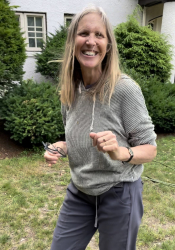 Latest posts by Jessica Zander
(see all)
Hello! I'm Jessica Zander, a garden coach and consultant based in the Boston area (zone 6b), offering virtual consultations across the country and Canada.
I've been passionate about gardening since the early 1990s, and in 2022, I launched You Can Do It Gardening to empower individuals to feel more confident in their gardening endeavors.
Following a 30-year career in nonprofit finance and operations, I transitioned out of that field in mid-June of 2023 due to the growing demand for coaching services. Interestingly, my years of presenting financial statements to boards and finance committees proved to be valuable experience for teaching people about gardening! I enjoy sharing skills, providing guidance and suggestions, and collaborating efficiently with clients to make significant improvements to their outdoor spaces, both small and large. I also regularly teach at the Arlington Continuing Education and Cambridge Adult Education.
My approach is direct and practical, akin to Mary Poppins, but tailored to your garden. Clients find satisfaction in saving money and taking pride in their own gardening achievements.