We know manure and fertilizers are essential requirements for maintaining a healthy lawn. That knowledge alone is not enough, though. One also needs to know the right manner of application to avoid uneven distribution across the yard. 
If you've got a large lawn, it can be quite exhausting and may take a lot of work. So we suggest dividing the lawn into parts and working on them as fast as you can, depending on the mode of spreading that you choose.
Before we delve into that, here are a few questions I found on a forum. Pretty funny, but people want answers. 
Can I put manure on my lawn?
You can put manure on your lawn if the authorities in your locality have no rules against it. The type of manure you'll put depends mostly on the kind of grass amidst other factors.
Does manure kill grass on the lawn?
If you use wet manure on your lawn, you encourage the breeding of diseases on the grass. Also, the high methane gas content of the damp manure – e.g., cow manure – can damage the grass within the twinkle of an eye.
I recommend composting the manure over some time as this will help reduce the volume of gases it contains. Three to four weeks in the compost will be just fine for the manure.
When should I put manure on my lawn?
A tricky question since climatic conditions differs in places. Generally, it would be best if you considered applying it first in early fall and another in late fall.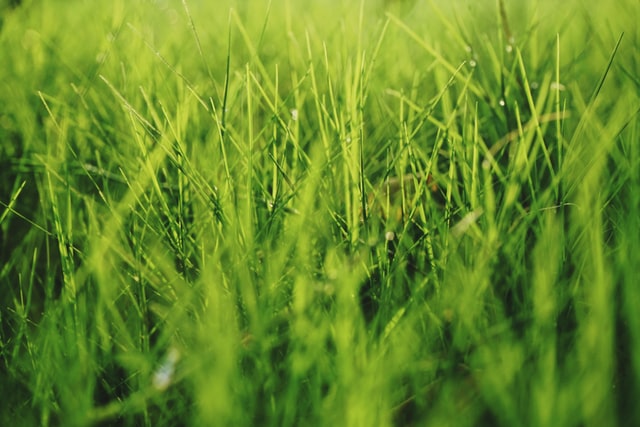 Back to the topic…
Here's How To Spread Manure On A Lawn
To this effect, you can choose to spread it manually or automatically.
Manual application for if you have a relatively small lawn.
Use a manure spreader, if you're not too keen on the first option. 
See this video by Kelsey Gallegos on YouTube.
Manual Application
STEPS:
Gather your tools: a rake, a measuring bucket, a weighing scale, gloves, work clothes, etc.
Note the size of your lawn as it will give you an idea of the amount of manure you need. You should apply about 20 or 30 pounds of manure for every 100 square feet of the lawn.
Divide your lawn into smaller pieces, with each measuring 100 sq. ft, and evenly rake in the recommended amount of manure toward each section of the lawn. Use the weighing scale and measuring bucket to get the amount of manure needed.
When you're done with all the pieces, water the lawn so that the manure settles in nicely.
Use A Spreader
A manure spreader is a machine that helps distribute manure. It is recommended for large lawns and is drawn with a tractor or an ATV. However, there are compact hand-drawn manure spreaders that is works fine on small lawns. 
Take a look at the Scotts Elite Spreader and the Landzie Compost & Peat Moss Spreader.
Manure spreaders operate on the same basis: They need to be calibrated depending on the texture (solid, semi-liquid, or liquid) of manure. You should read the calibration details on the manufacturer's manual, or you could search online.
STEPS:
For a large lawn, attach the spreader to an ATV or a garden tractor.
Fill the spreader up with the required amount of manure-based on calibration and length of the field.
Drive the ATV along with the lawn, pulling the manure spreader.
Water the lawn when you're through with applying the manure.
Here's what you need to be able to calibrate:
Load or amount of manure (in gallons)
Distance to be traveled to spread one load(in ft.)
The width of spread (in ft.)
Area of spread obtained by multiplying lines 2 and 3(sq.ft.)
Acres covered obtained by dividing line 4 by 43, 560 (acres)
Application rate obtained by dividing line 1 by line 5 (gallons per acre)
These particulars were obtained from the Agriculture Environmental Management Systems (AEMS) and used for liquid or slurry state manure. 
You can check out this PSU resource for more information on how to calibrate manure spreaders. Whichever method you choose, you'll undoubtedly be able to distribute the manure evenly.